Workers Compensation Diagnostic evaluates your loss history across nine key metrics. For each metric, we compare your experience across Willis Towers Watson's proprietary database of claims and exposures, diagnosing your strengths and weaknesses. The tool not only diagnoses your program's current position, but also evaluates the projected savings created by various prospective cost containment solutions and their impact to EBITDA.
Our precise evaluation of your claims efficiency:
Goes beyond benchmarking and evaluates your experience relative to the baseline, reflecting your specific industry and geographical profile
Lists your top causes of loss and evaluates patterns in the data, helping you identify loss drivers and rectify process gaps
Immediately quantifies the benefit of pre- and post-loss customized cost containment solutions based on your loss experience and risk profile

Workers Compensation Diagnostic tool screenshot
Why should you use Workers Compensation Diagnostic?
To analyze claims and safety practices and identify areas for improvement to minimize future losses
For a scorecard that compares your claims experience with peers based on your state and industry mix
For whom is it appropriate?
Ideal for clients that want to assess the financial benefit of claims solutions and have expected workers compensation retained losses totalling at least $2 million
Useful as a claims scorecard for any clients with average annual losses in excess of $100,000
What geographies does this tool support?
The Workers Compensation Diagnostic supports clients with employees in the United States (the 50 states and Washington D.C.).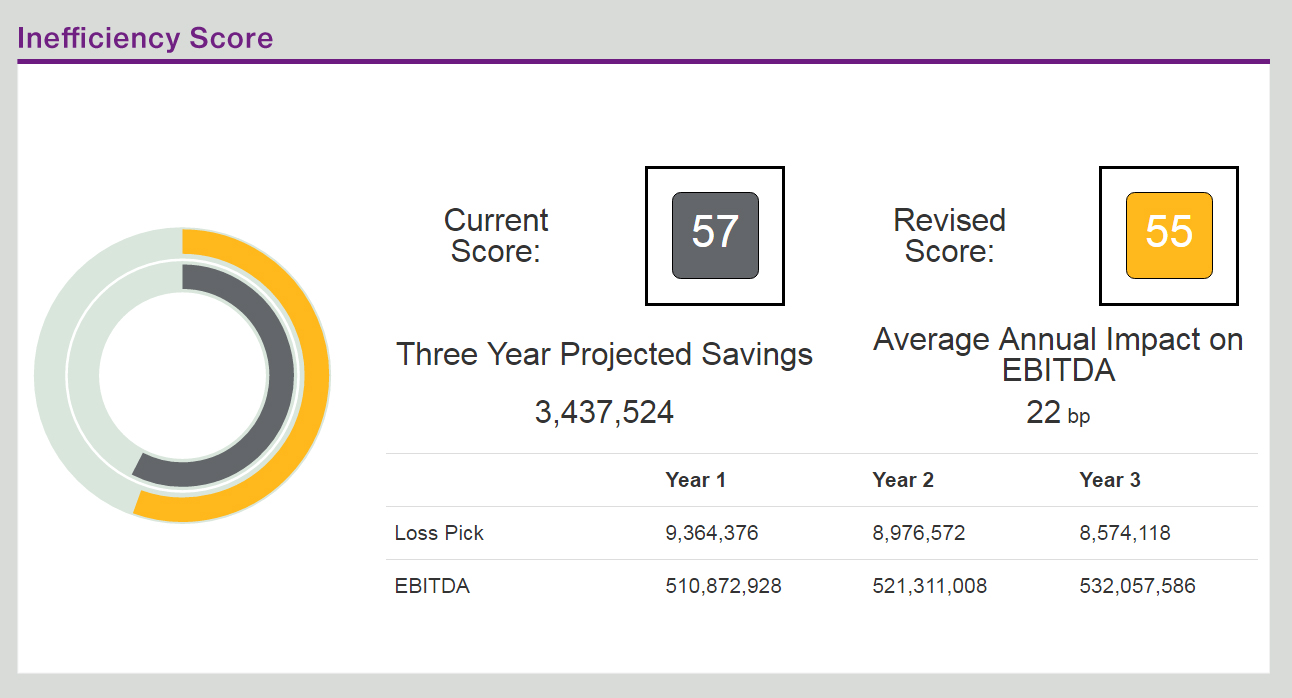 Workers Compensation Diagnostic tool screenshot
When should you use the Workers Compensation Diagnostic?
Evaluate your retained loss experience when planning for budgets, accruals and insurance renewals
Throughout the year to evaluate internal and third-party claims vendors and to identify trends
What can you do with the information gained from Workers Compensation Diagnostic?
Implement procedures to reduce workers compensation costs
Evaluate specific prospective pre- and post-loss claims management solutions
Workers Compensation Diagnostic tool screenshot