The Pandemic is taking a toll; 92% of employees are feeling anxiety related to the coronavirus. All research points to it being more important than ever for organizations to focus on building and sustaining employee resilience, even amidst many conflicting priorities.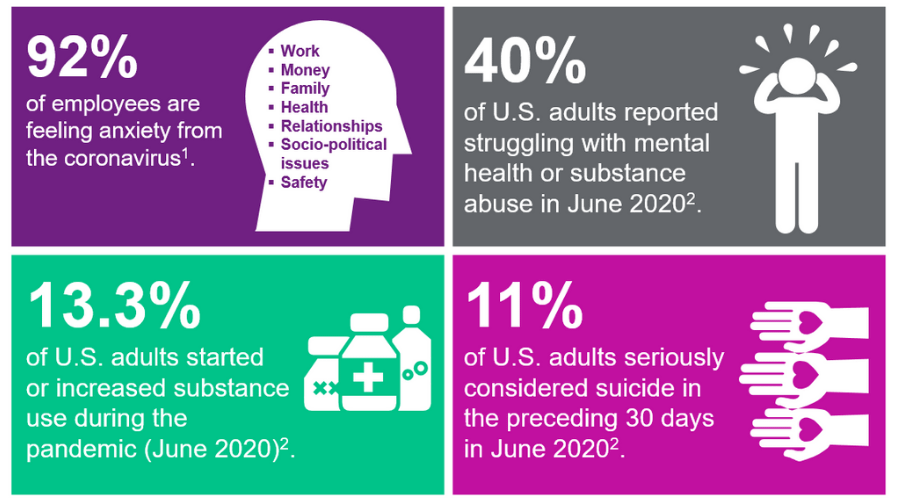 92% of employees are feeling anxiety from the coronavirus1.
Work
Money
Family
Health
Relationships
Socio-political issues
Safety
40% of U.S. adults reported struggling with mental health or substance abuse in June 20202.
13.3% of U.S. adults started or increased substance use during the pandemic (June 2020)2.
11% of U.S. adults seriously considered suicide in the preceding 30 days in June 20202.
Listen in to hear insights from our global behavioral health and mental wellbeing experts on raising awareness, stabilizing and maintaining resilience; address mental wellbeing and manage stress, and how your organization can take action.
To watch the webcast replay, please complete the form to the right.