Embark — Where employee experience begins
Designed with employees in mind, Embark is a flexible and scalable employee experience platform, making it easy for your employees to access the information they need in the moments that matter.
A modern, digital, employee experience platform
Your employees expect their HR experiences to keep pace with their experiences as a consumer - mobile, social and on-demand. An employee experience platform like Embark helps you engage your workforce across all of the touch points and moments that matter.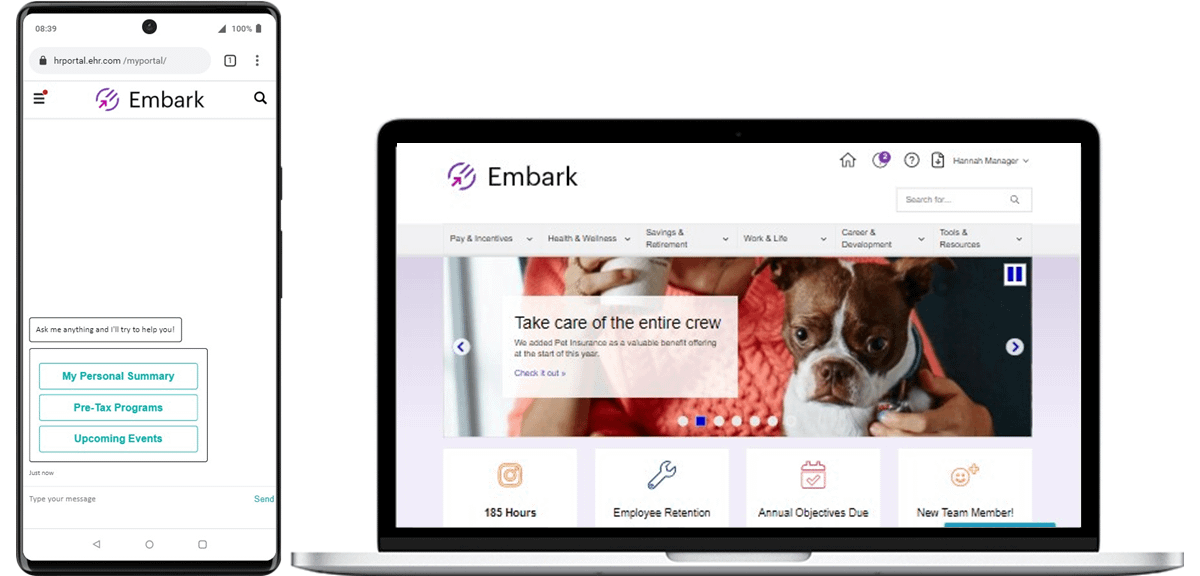 Embark, the first step to the right employee experience