Why Willis Towers Watson?


Knowledge and experience

Strategic understanding of your industry, evidenced by the deep experience within the team.

The power of innovation

Marine industry knowledge and client insight driving innovation - see our response to future trading challenges - such as blockchain and smart contracts.

Global capabilities

A global team of 600+ marine experts supporting your opportunities across our marine centers of excellence.

Market strength

Competitive pricing and coverage enhancements maximized by coordinated access to the global marine insurance marketplace.

Market analysis

Insightful market selection based on settlement performance, loss prevention and emergency response as well as financial security.

Beyond the marine transaction

As your risk adviser we have a connected approach to risk, providing guidance on all aspects of your operation, while optimizing total cost of risk.

Supporting you at critical times

Clear, effective advice and support in the event of a major loss, provided by our claims advisory and in-house adjusters.

Creating partnerships

Working together to harness your position as the best advocate of the risk, early selection and choice of the most appropriate strategic insurance partners, irrespective of global location.
CyNav: Navigating shipowners' cyber security risks
From crisis management expenses, loss of income due to business interruption, to fines by industry regulators, a cyber incident can lead to significant financial and long-term reputational damage.
The marine industry requires uniquely specialized solutions for its management of risk and we work in partnership with clients. The Global Marine integrated approach is backed by decades of knowledge allowing us to offer global expertise through point of contact at a local level, subject to local licensing requirements.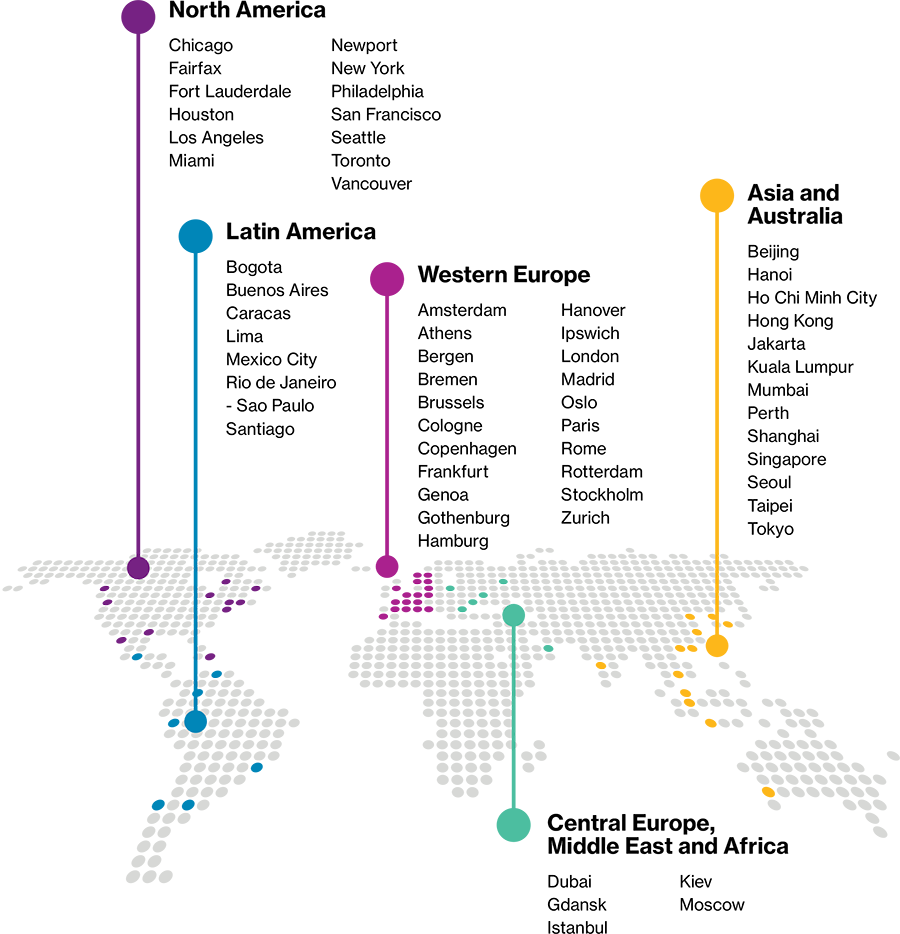 Our global colleagues work across several specialty teams:
Shipping and Maritime Industries: Hull and Machinery (H&M), Protection and Indemnity (P&I), Special Risks (Marine liabilities)
Global Cargo
Specie: Fine Art, Jewelry, Cash Management
Global Asset Protection: Superyachts, Bloodstock (BELA; including Estates, Livestock and Aquaculture) and Private Clients
Claims – supporting you at critical times
Effective claims management is the ultimate measure of your broker:
We understand the importance of delivering clear and effective advice.
We are proud of the reputation of our in-house Marine claims specialists and average adjusters.
Leveraging our global and local expertise, specialist teams can be on site supporting the claims process round the globe.
We make claims based (not just price based) decisions when selecting insurance partners and understand the importance of measuring and managing the performance of our carriers.