Jump to our global leaders:
Meet our Global Leadership
---
Carl Hess
Chief Executive Officer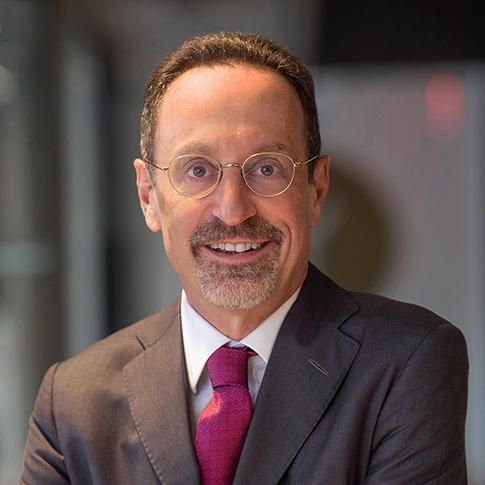 Carl Hess is Chief Executive Officer bij WTW.
Carl werkt al meer dan dertig jaar bij WTW. Hij heeft verschillende functies bekleed, waaronder hoofd van het Investment, Risk en Reinsurance segment, leider van North American and Americas geographies, global head van de Investments business, en consultant in het Retirement team.
Carl is Fellow van de Society of Actuaries en de Conference of Consulting Actuaries en Chartered Enterprise Risk Analyst. Hij is afgestudeerd aan Yale University, waar hij zijn Bachelor of Arts in de logica behaalde.
---
Andrew Krasner
Chief Financial Officer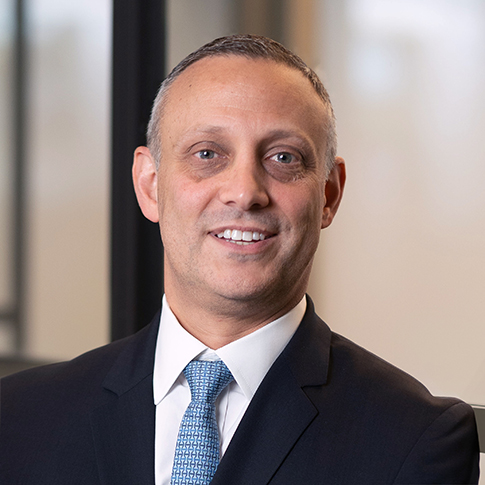 Andrew Krasner is de Chief Financial Officer bij WTW.
Voorheen was Andrew global treasurer en hoofd Mergers and Acquisitions bij WTW, waar hij verantwoordelijk was voor de treasury-activiteiten van het bedrijf en de activiteiten op het gebied van fusies en overnames, joint ventures, afstotingen en strategische investeringen. Hij begon in 2009 bij het bedrijf en werkte aan de klantzijde bij Willis Capital Markets & Advisory. In 2021 vertrok Andrew kort om als financieel directeur te werken voor Assured Partners.
Voordat hij bij WTW kwam, werkte Andrew bij Banc of America Securities (Financial Institutions Group), Deutsche Bank en PricewaterhouseCoopers. Andrew heeft een Bachelor of Science in applied economics and business management en een M.B.A. met onderscheiding van de Cornell University. Hij is ook een gecertificeerd public accountant.
---
Kristy Banas
Chief Human Resources Officer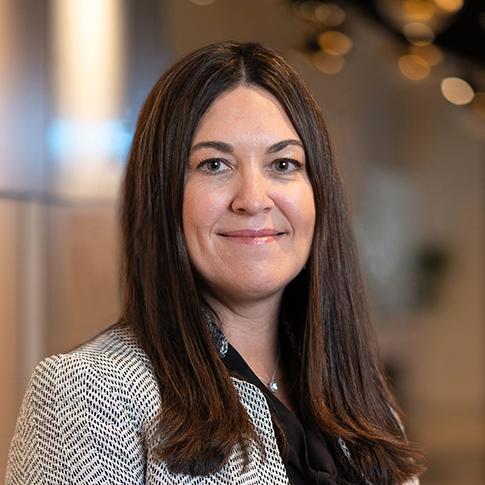 Kristy Banas is de Chief Human Resources Officer bij WTW.
Voorheen was Kristy werkzaam als global talent advisor voor Human Capital & Benefits, gaf ze leiding aan Global Total Rewards en HR Integration, was ze global talent advisor voor Operations en Technology en bekleedde ze diverse HR-leiderschapsfuncties bij Willis en XL Group.
Kristy studeerde summa cum laude af met een Bachelor of Science in bedrijfsmanagement aan Fairfield University. Ze begon haar carrière in de boekhouding en stapte in 2001 over naar HR.
---
Anne Donovan Bodnar
Chief Administrative Officer
Anne Bodnar is de Chief Administrative Officer bij WTW.
Anne was eerder chief human resources officer (2016-augustus 2021), chief administrative officer bij Towers Watson (2010-2015) en managing director Human Resources bij Towers Perrin (2001 tot 2010). Eerder in haar carrière bekleedde ze diverse functies op het gebied van Human Resources en consulting bij Towers Perrin, evenals verschillende operationele en strategische planningsfuncties bij wat nu JPMorgan Chase is.
Anne heeft een bachelor's degree van Smith College en een M.B.A. van Harvard Business School. Buiten haar werk is Anne lid van het International Women's Forum, trustee van het Adirondack Museum en voorzitter van het Smith College Museum of Art Visiting Committee.
---
Alexis Faber
Chief Operating Officer
Alexis Faber is Chief Operating Officer bij WTW.
Alexis is verantwoordelijk voor het ondersteunen van het korte- en langetermijnsucces van het bedrijf door toezicht te houden op de activiteiten, het onroerend goed en de technologie.
Ze heeft meer dan 20 jaar ervaring in de verzekeringsbranche en financiële dienstverlening. Ze trad in 2003 in dienst bij WTW en heeft een aantal leidinggevende functies bekleed binnen de divisies van het bedrijf. Meest recentelijk was ze co-lead en chief operating officer voor Corporate Risk & Broking. Daarvoor was ze wereldwijd hoofd van Financial Lines, hoofd van FINEX Noord-Amerika, chief operating officer van North America Specialty Practices en practice leader van Risk Control and Claims Advocacy Group. Voordat ze bij WTW kwam, werkte ze in investment banking bij Citigroup, met een focus op de financiële dienstensector.
Alexis wordt algemeen erkend als een leider in de verzekeringssector en ontving in 2010 de prestigieuze Women to Watch Award van Business Insurance en werd eind 2017 benoemd tot lid van het 35-koppige Women in Insurance leadership forum van Reactions Magazine.
---
Matt Furman
Office of the General Counsel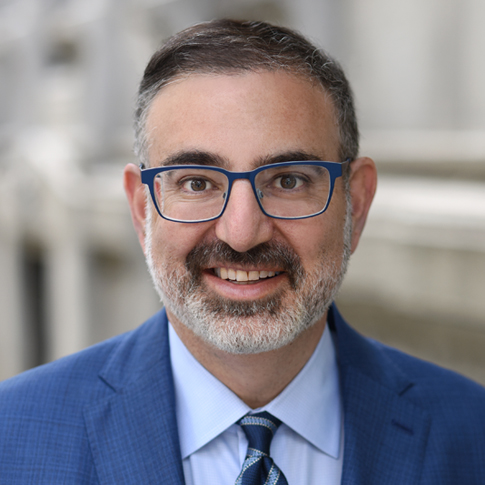 Matt Furman is General Counsel bij WTW.
Matt houdt wereldwijd toezicht op de juridische, compliance-, risico-, bedrijfssecretariaats- en overheidsrelaties van WTW.
Voorheen was Matt Group General Counsel bij Willis, waar hij lid was van het Operating Committee van Willis. Van 2007 tot 2015 was Matt senior vice president, Group General Counsel - Corporate and Governance, en bedrijfssecretaris bij Travelers. Van 2000 tot 2007 was Matt vice-president en associate general counsel bij Goldman, Sachs & Co. in de financiële en bedrijfsjuridische groep. Daarvoor werkte hij als advocaat bij Simpson Thacher & Bartlett in New York.
Matt heeft een bachelordiploma van de Brown University en een law degree van de Harvard Law School, beide magna cum laude.
Matt is momenteel trustee van het Jewish Theological Seminary en voorzitter van de Finance Committee. Tot voor kort was Matt lid van het Investor Advisory Committee van de Securities and Exchange Commission, waar hij lid was van het Executive Committee en voorzitter van het Market Structure Subcommittee. Daarvoor was hij lid van de raad van bestuur van de Legal Aid Society en de raad van bestuur van de Alzheimer's Association. Hij was ook adjunct-professor aan de Cardozo Law School, waar hij International Finance doceerde, en lid van de Commissie voor Corporate Governance van de New York Stock Exchange.
---
Adam Garrard
Global Head, Risk & Broking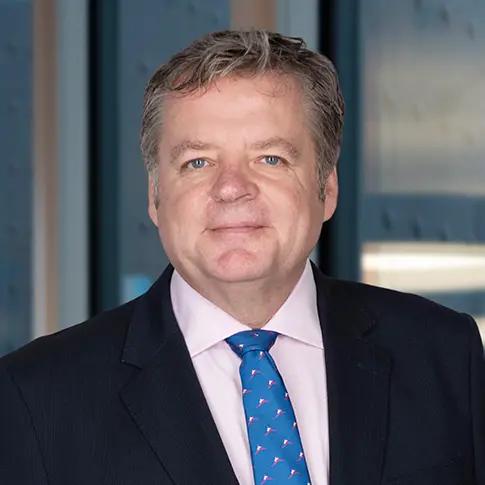 Adam Garrard is Global Head of Risk & Broking bij WTW.
Adam was van 2016 tot 2019 hoofd van de International business voor WTW. Daarvoor werkte Adam meer dan 20 jaar wereldwijd bij de Willis Group in verschillende senior functies. Tussen 2012 en 2015 was hij CEO van Willis Asia, gevestigd in Singapore, en leidde hij de strategie van Willis in snelgroeiende markten in de regio. Daarvoor bekleedde hij CEO-functies op het Europese vasteland en in Australazië. Tijdens zijn periode in Azië verbleef hij ook 18 maanden in Sjanghai, waar hij de Chinese activiteiten van Willis opzette.
Adam heeft een bachelor's degree in bedrijfswetenschappen van de Montfort University. Voordat hij bij WTW in dienst trad, werkte hij als stagiair bij SBJ Stephenson Insurance Brokers.
---
Julie Gebauer
Global Head, Health, Wealth & Career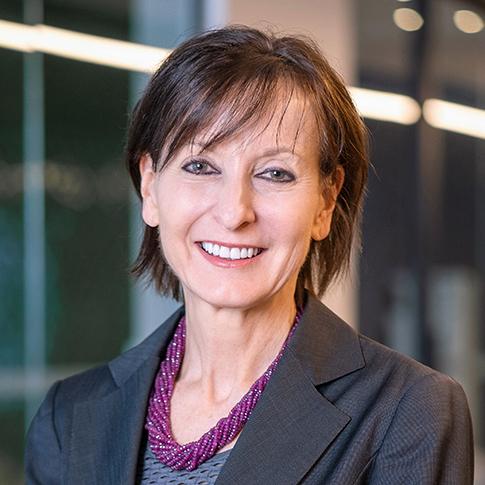 Julie Gebauer is Global Head of Health, Wealth & Career bij WTW.
Voorheen gaf Julie leiding aan het segment Human Capital & Benefits van WTW. Tijdens haar 35 jaar bij het bedrijf heeft ze een aantal leidinggevende functies bekleed, waaronder hoofd van Talent and Rewards, U.S. East Region Leader en hoofd van de wereldwijde divisies Workforce Effectiveness en Employee Survey.
Julie behaalde een bachelorgraad in wiskunde aan de Universiteit van Nebraska, waar ze werd geëerd als Chancellor's Scholar. Ze is lid van Phi Beta Kappa en fellow van de Society of Actuaries. Ze is opgenomen in de YWCA's Academy of Women Achievers. Ze is medeauteur van het boek Closing the Engagement Gap: How Great Companies Unlock Employee Potential for Superior Results. Voordat Julie in 1986 bij WTW in dienst trad, werkte ze als pensioenactuaris bij Hewitt Associates.
---
Anne Pullum
Head of Europe
Anne Pullum is Head of Europe bij WTW.
Voorheen was Anne de chief administrative officer en hoofd strategie bij WTW. In die rol speelde ze een belangrijke rol bij het bepalen van de strategie van het bedrijf, waarbij ze over alle bedrijfssegmenten en functionele gebieden heen werkte.
Anne kwam in mei 2014 bij WTW vanuit McKinsey & Company, waar ze financiële diensten en natuurlijke hulpbronnen klanten bediende. Daarvoor deed Anne economisch onderzoek bij Greenspan Associates in Washington, D.C., en was ze analist bij Goldman Sachs Equities Division in Londen. Zij heeft een M.B.A. van INSEAD en een bachelor in internationale economie van de Georgetown University's School of Foreign Service.
---
Imran Qureshi
Head of North America
Imran Qureshi is the Head of North America at WTW.
Imran is verantwoordelijk voor het verbinden van WTW als geheel met onze klanten en het verbinden van onze collega's met de gemeenschappen waarin ze wonen en werken.
In zijn laatste functie gaf Imran mede leiding aan de VS en daarvoor bekleedde hij leidinggevende functies in het Midwesten en bij Global Services Solutions. Hij is momenteel voorzitter van de Global Sales & Client Management Council en maakt deel uit van de WTW Growth Board, die streeft naar organische innovatieve groeimogelijkheden van het bedrijf.
Imran is afkomstig uit het Verenigd Koninkrijk en behaalde een Bachelor of Science-graad in wiskunde aan de universiteit van Manchester. Imran is momenteel bestuursvoorzitter van de Human Resources Management Association of Chicago (HRMAC) en lid van het bestuur van The Avery Coonley School, een onafhankelijke school.
---
Pamela Thomson-Hall
International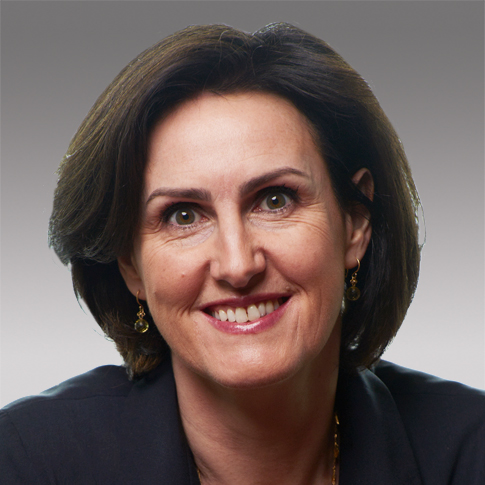 Pamela Thomson-Hall is the Head of International at WTW.
Pamela is verantwoordelijk voor het toezicht op en de strategische leiding van de activiteiten in meer dan 60 landen in vier verschillende regio's die deel uitmaken van WTW International - Azië; Australazië; Centraal- en Oost-Europa, Midden-Oosten en Afrika (CEEMEA); en Latijns-Amerika. Voordien stond zij aan het hoofd van de CEEMEA-regio en van het Risk & Broking-segment in die regio.
Pamela, die voorheen juriste was, kwam 22 jaar geleden bij de onderneming als lid van het juridische team in het Verenigd Koninkrijk. Ze zette de juridische functie International op en leidde deze gedurende meer dan tien jaar als general counsel International, voordat ze in 2016 chief of staff en managing director voor International werd.
Pamela gelooft sterk in de kracht van diversiteit om betere zakelijke beslissingen te nemen en wordt erkend voor het ontwikkelen van ondervertegenwoordigd talent in leidinggevende functies.
---