Quantify allows us to complete all aspects of an actuarial valuation process from initial data analysis and reconciliation through to liability valuations and cash flow projections. Additionally, our ownership of our own system means we also have an Irish-specific module facilitating valuation and projection of liabilities on the Irish Funding Standard basis.
Funding Projector
Another very powerful and unique tool, Funding Projector is a client-facing software tool that integrates with our valuation system, Quantify, and allows us to give trustees a full picture of the projected future progression of their scheme.
Funding Projector enables clients to:
Compare the projected future development of a scheme's ongoing and Funding Standard position
Explore the sensitivity of the scheme's projected future Funding Standard position to changes in factors such as yields, inflation, discretionary increases and investment strategy and performance
Understand how the projected funding position compares under a range of different scenarios
Map out for discrete future time periods, the estimated required returns to maintain Funding Standard coverage, thus highlighting future pressure points and the pattern of funding requirements.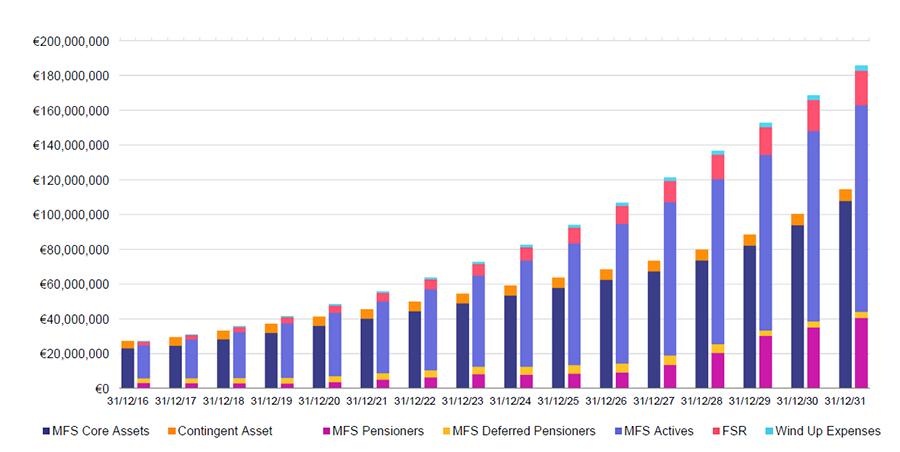 Funding Projector screenshot