At Willis Towers Watson, we make extensive use of technology to assist members understand their pension options. A good example of this is our interactive Standard Fund Threshold (SFT) tool. This tool is used in one-to-one meetings to help members understanding of:
How their projected benefits at retirement compare to the SFT / PFT threshold and what potential chargeable excess tax they could have to pay
How sensitive the position is to factors such as future changes in salary or future investment returns
What options members have to mitigate the amount of chargeable excess tax – e.g. opting out of a pension scheme for future accrual.
The Planner not only outlines what the current position is, but also illustrates in real time how the position changes depending on actions taken to limit the tax.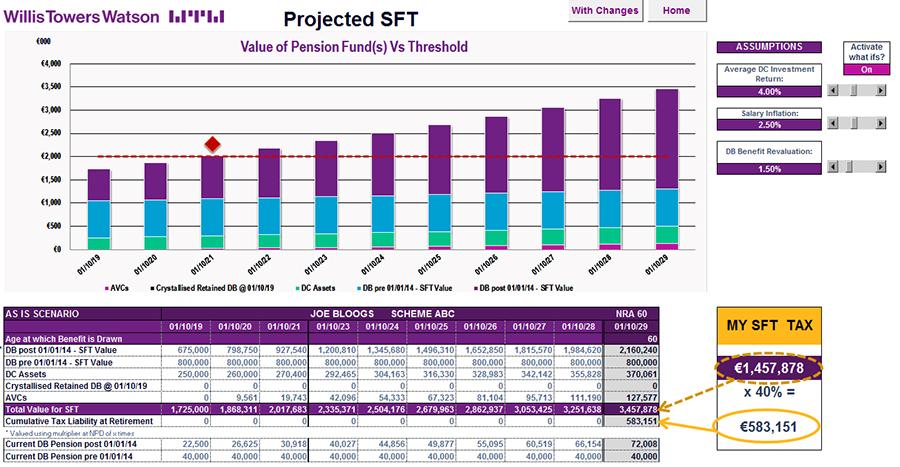 Standard Fund Threshold Planner screenshot