Employers in India are increasingly adopting the National Pension System. We lay out a few ways to get started.
A recent WTW survey found that nearly 60% of private sector employees in India feel that they aren't saving enough for retirement. In addition, almost a third feels that their situation is in fact worsening.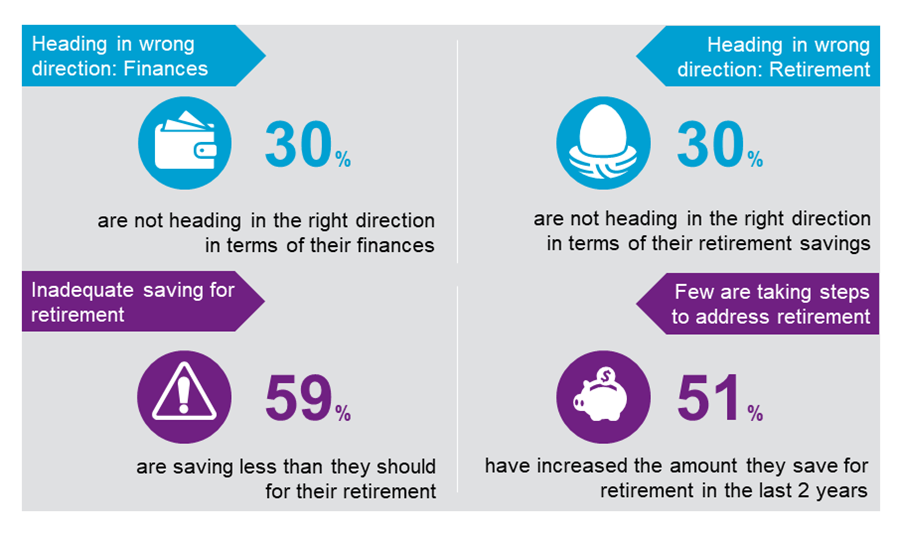 Retirement readiness in India – The employee perspective
Source: 2019 Global Benefits Attitudes Survey, India
Leading employers are looking to help their workforce close this savings gap, and many are increasingly turning to the National Pension System (NPS) to do so. According to the WTW 2021/22 State of Retirement Benefits in India survey, over 70% of employers have either implemented the corporate model of the NPS or are in the process of implementing it. Data from the Pension Fund Regulatory and Development Authority (PFRDA) shows that corporate membership has grown steadily over the last few years to about 1.4 million subscribers currently.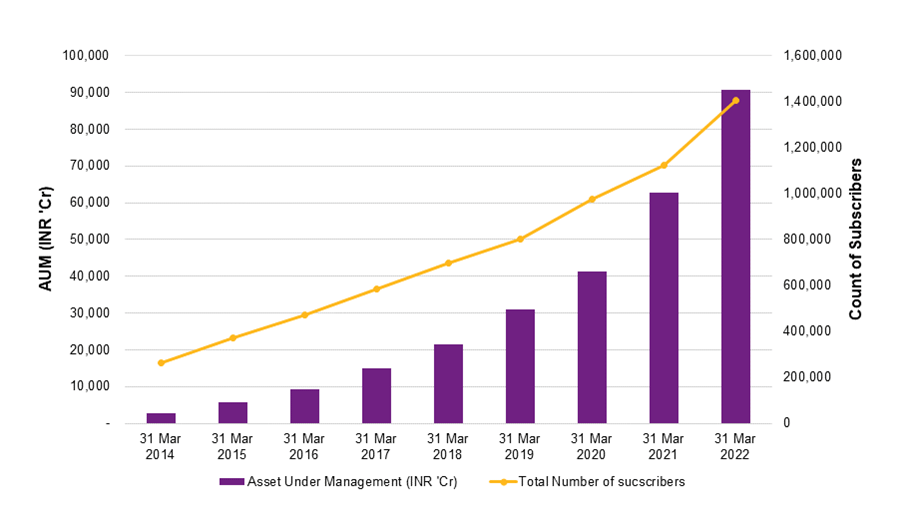 NPS growth rate
Source: PFRDA
We expect the NPS to continue to gain popularity among employees as well as employers. It's another way to bridge the gap between existing retirement programmes in the Indian private sector and what employees feel they will actually need to retire securely.
However, implementing the NPS can seem daunting to many employers. We can help.
---
What is the NPS?
The NPS is a voluntary, defined contribution (DC) retirement savings plan that enables subscribers to supplement their retirement benefits savings over and above mandatory plans. Individuals can subscribe to the NPS in an individual capacity or through employers who can facilitate monthly contributions directly through payroll.
The Pension Fund Regulatory and Development Authority (PFRDA) regulates the functioning of the NPS as well as the various intermediaries that operate within its architecture. It also proactively updates the plan design based on the feedback it receives from various stakeholders, including employers and subscribers.
The NPS benefits from a simple design which enables individual subscribers to remain in control of their savings despite moving jobs or locations, and even during career breaks. Some of the key benefits of NPS include:
Unique
Single, lifelong account via Permanent Retirement Account Number, or PRAN
Portable
Ease of transferring account across job sectors
Ease of access
Web-enabled access to online account
Safe investment
Programme regulated by the PFRDA
Flexible choices
Complete autonomy over choice of contribution amount, investment strategy, providers, exit / retirement age, and timing of proceeds
Tax savings
Guaranteed tax breaks on contributions and investment returns
Economical
One of the lowest-cost pension products in India
---