Regulatory changes and labour reforms are likely to keep employers highly engaged in managing employee benefits. Containing cost, managing risk, and ensuring sustainability and compliance will be top priorities for employers.
WTW recently conducted the annual State of Retirement Benefits in India Survey to understand the issues that influence employers' retirement strategy, how they manage these benefits, and how the market is reacting to various regulatory changes, as employers try to balance financial viability with the retirement needs of employees.
About the survey
The State of Retirement Benefits in India Survey was run between December 2021 and February 2022 and covers responses from 74 employers from India.
Respondent profile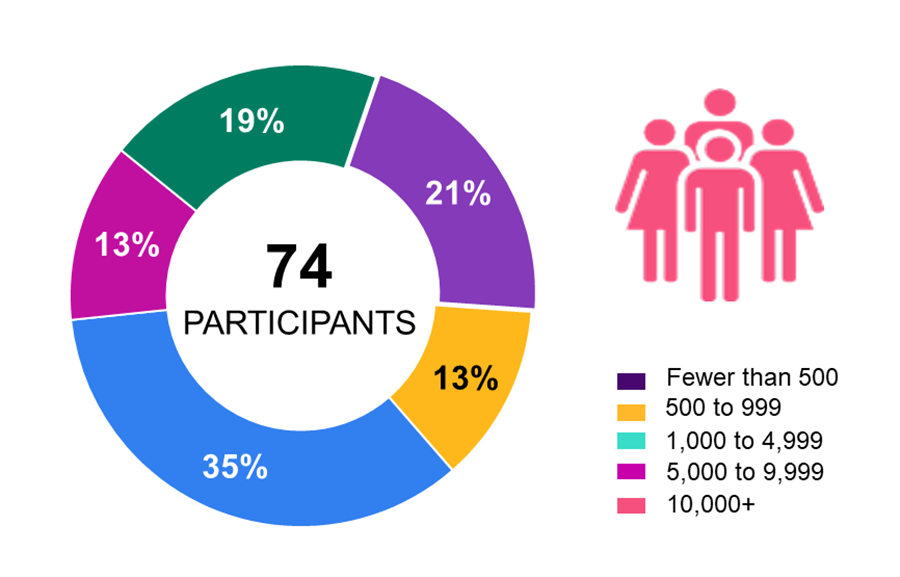 Break-up of organisations by number of employees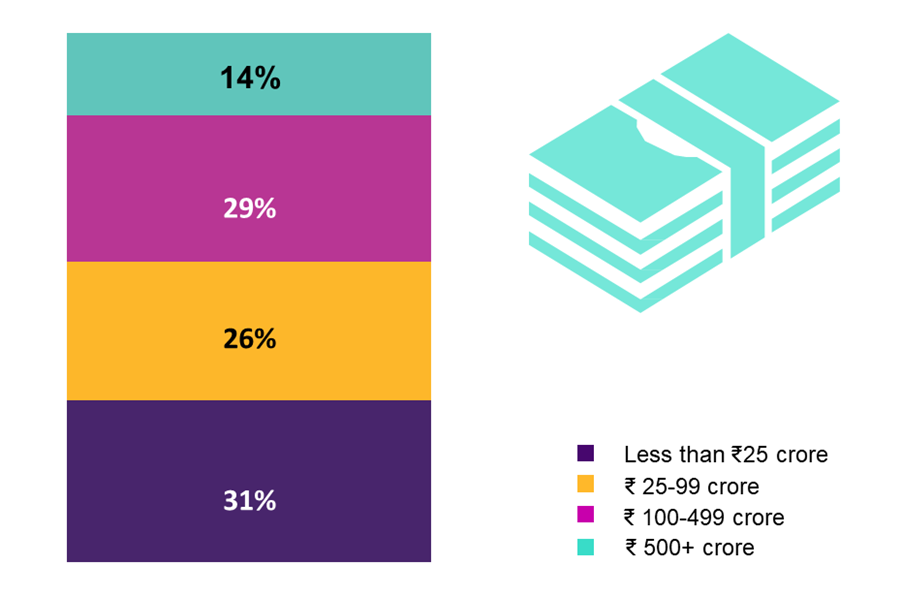 Break-up of organisations by fund size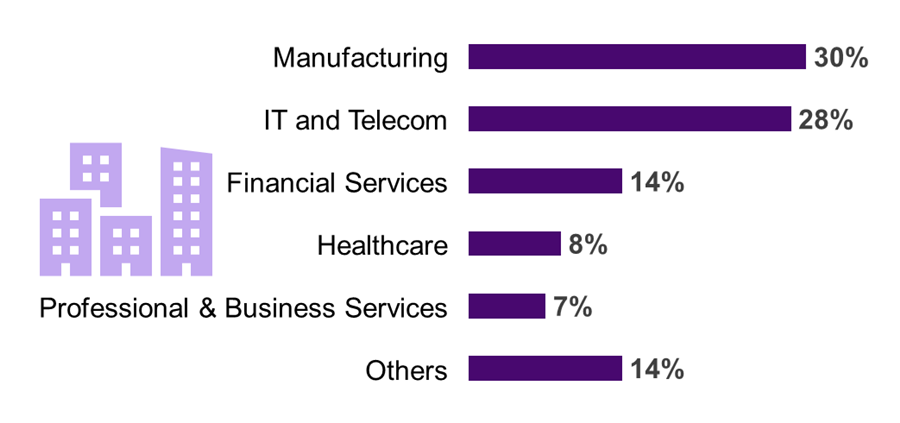 Break-up of organisations by industry

Break-up of organisations by annual revenue
Key findings of the survey
Retirement benefits strategy
Employee experience/ complaints, regulatory complexity and harmonisation of benefits across business units were rated as the top 3 issues impacting an organisation's retirement benefits strategy
Employees' Provident Fund (EPF)
Half the respondents who sponsor an exempt PF Trust acknowledged that managing their own PF trust is not a sustainable option in the long-term
National Pension System (NPS)
NPS prevalence has increased with 60% respondents now offering the Corporate model to their employees and another 24% are planning or considering its provision; however, participation rates continue to be low
Labour codes
Over 70% respondents have taken action to assess the potential impact of the Labour Codes, with a majority expecting a significant impact on P/L
Please complete the form to receive the executive summary. For more information, write to us.