Il team Global Marine
Conoscenza ed esperienza

Comprensione strategica del settore maturata grazie all'esperienza e alla visione analitica del team, composto da talenti con un background internazionale.

Innovazione

Capacità di rispondere alle sfide del trading: blockchain e smart contract, tra le principali esigenze dei nostri clienti.

Competenze a livello globale

Oltre 600 esperti del settore marittimo operano su scala globale per supportare al meglio le opportunità dei nostri clienti.

Posizionamento sul mercato

Accesso a condizioni esclusive che garantiscono premi competitivi e miglioramenti alle coperture.

Analisi di mercato

Attenta selezione dei mercati, basata sulla gestione delle prestazioni delle liquidazioni, sulla prevenzione delle perdite e sulla risposta alle emergenze, nonché sull'evoluzione finanziaria per collocare i rischi su assicuratori solidi e solvibili.

Oltre la transazione marittima

Ottimizzazione del costo totale del rischio attraverso un approccio interconnesso basato su persone e asset.

Gestione delle criticità

Risposta efficace e supporto strutturato in caso di sinistri complessi per massimizzare il recupero assicurativo.

Creazione di partnership

Attraverso il supporto consulenziale, siamo in grado di selezionare i partner assicurativi strategici più appropriati alle esigenze dei clienti.
Il nostro team Global Marine fornisce un servizio locale e personalizzato attraverso hub specializzati in Europa, America settentrionale, Medio Oriente e Asia, supportando i clienti con una strategia di posizionamento per accedere a termini e condizioni competitivi.
L'approccio integrato consente di offrire una competenza globale attraverso punti di contatto a livello locale, indipendentemente da dove sia collocato il rischio.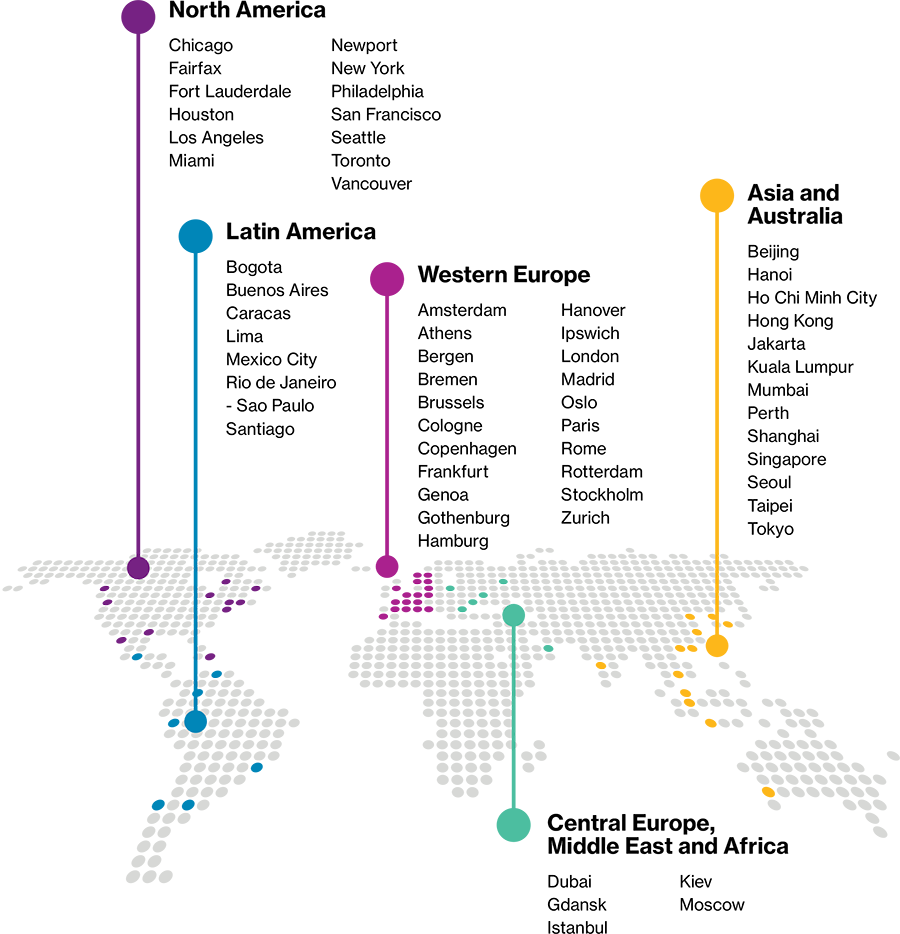 Il settore marittimo richiede esclusivamente soluzioni specializzate per la gestione del rischio. Collaboriamo con clienti che operano nelle seguenti aree:
Armatori: Corpo e Macchine (Hull and Machinery, H&M), Protection and Indemnity (P&I), Rischi Speciali (Responsabilità Marittime).
Merci trasportate
Specie: gestione di contanti, gioielli, opere d'arte
Protezione globale degli asset: superyacht, bestiame e acquacultura e clienti privati
Sinistri - supporto nella criticità
La gestione dei sinistri rappresenta l'attività che rispecchia la professionalità del broker:
Comprendiamo l'importanza di offrire una consulenza chiara ed efficace.
Siamo orgogliosi della reputazione dei nostri liquidatori e specialisti dei sinistri trasporti.

Facendo leva sulle nostre competenze globali e locali, i team di specialisti sono presenti a supporto del processo di gestione dei sinistri, ovunque nel mondo.
Nella selezione dei partner assicurativi prendiamo decisioni strutturate, basate sull'importanza di misurare e gestire le performance degli assicuratori coinvolti.