Salta ai nostri leader globali:
Incontra la nostra leadership globale
---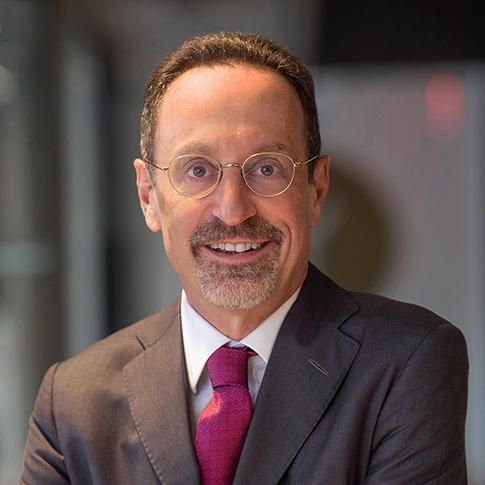 Carl Hess è il Presidente di Willis Towers Watson.
Durante i suoi oltre trent'anni in azienda, Carl ha ricoperto diversi ruoli, tra cui responsabile del segmento Investment, Risk and Reinsurance, leader delle aree geografiche del Nord America e America, global head of the Investments e consulente nel Retirement.
Carl è membro della Society of Actuaries e della Conference of Consulting Actuaries ed è un Chartered Enterprise Risk Analyst. Si è laureato alla Yale University, conseguendo il Bachelor of Arts in Logica.
---
Andrew Krasner
Chief Financial Officer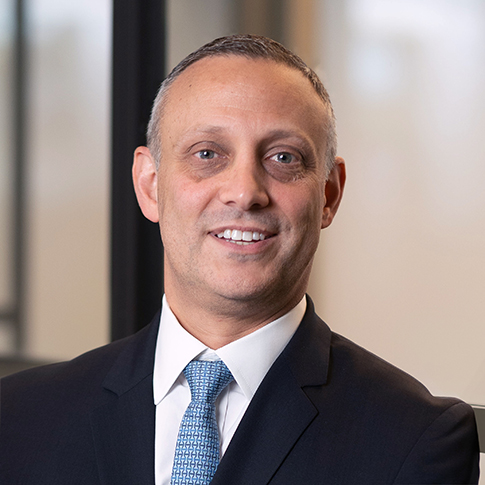 Andrew è il Chief Financial Officer (CFO) di Willis Towers Watson.
In precedenza, Andrew è stato Global Treasurer e Head of Mergers and Acquisitions di WTW, responsabile delle operazioni di tesoreria della società e delle attività di M&A, joint venture, cessioni e investimento strategico. Ha iniziato in azienda nel 2009, lavorando sui clienti per Willis Capital Markets & Advisory. Nel 2021 Andrew ha lasciato per un breve periodo WTW per ricoprire il ruolo di Chief Financial Officer in Assured Partners.
Prima di entrare a far parte di WTW, Andrew è stato in Bank of America Securities (Financial Institutions Group), Deutsche Bank e PricewaterhouseCoopers. Andrew è laureato in economia applicata e gestione aziendale e ha conseguito un MBA con lode presso la Cornell University. E' inoltre Certified Public Accountant.
---
Kristy Banas
Chief Human Resources Officer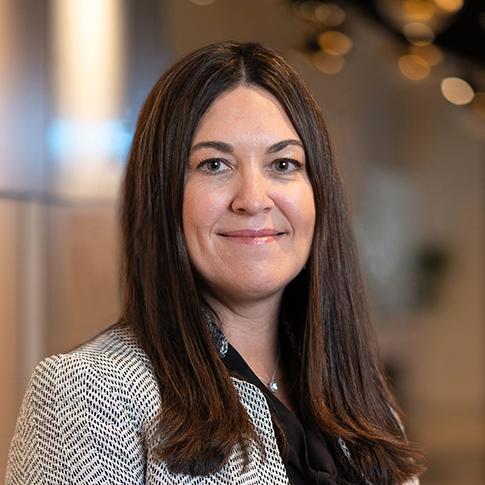 Kristy è Chief Human Resources Officer di Willis Towers Watson.
In precedenza, Kristy è stata Global Talent Advisor per Human Capital and Benefits; ha guidato Global Total Rewards e WTW HR Integration; è stata Global Talent Advisor per Operations e Technology e ha ricoperto vari ruoli di leadership nelle risorse umane presso Willis e XL Group.
Kristy si è laureata con lode in Business Management alla Fairfield University. Ha iniziato la sua carriera nella contabilità, prima di passare alle risorse umane nel 2001.
---
Anne Donovan Bodnar
Chief Administrative Officer
Anne è Chief Administrative Officer di Willis Towers Watson, dopo aver ricoperto il ruolo di Chief Human Resources fino ad agosto 2021.
Anne è stata in precedenza chief administrative officer di Towers Watson, a partire dal 2010. Dal 2001 al 2010, Anne è stata Managing Director delle risorse umane presso Towers Perrin. All'inizio della sua carriera, ha ricoperto diverse posizioni nelle risorse umane e nella consulenza presso Towers Perrin, oltre a diversi ruoli di pianificazione operativa e strategica in quella che ora è JPMorgan Chase.
Anne è orgogliosa di far parte dell'International Women's Forum, essendo membro fiduciario dell'Adirondack Museum e nel comitato di visita dello Smith College Museum of Art.
Anne ha conseguito una laurea allo Smith College e un M.B.A. alla Harvard Business School.
---
Alexis Faber
Chief Operating Officer
Alexis è Chief Operating Officer di Willis Towers Watson.
Alexis è un membro del Global Leadership Team di CRB ed è co-lead del segmento. Alexis è responsabile dell'esecuzione della strategia a breve e lungo termine di CRB e del raggiungimento degli obiettivi finanziari del segmento, con un focus specifico sul business nordamericano, così come sui gruppi Risk & Analytics, Operations e Technology.
Alexis è entrata in Willis Towers Watson nel 2003 e ha ricoperto una serie di ruoli senior di leadership nelle attività di specialty della società. In precedenza è stata Global Head of Financial Lines, dove ha guidato un team di oltre 600 professionisti nel mondo, contribuendo a fornire le soluzioni assicurative specializzate di Willis Towers Watson alle organizzazioni di tutto il mondo. In precedenza, Alexis ha guidato l'attività di FINEX in Nord America, che ha registrato una crescita costante sotto la sua guida. I suoi altri ruoli sono stati quelli di Chief Operating Officer, North America Specialty Practices e Practice Leader del Risk Control and Claims Advocacy Group (RCCA).
Alexis si è laureata in economia al Williams College e ha conseguito il Master of Business Administration presso la Columbia Business School.
---
Matt Furman
General Counsel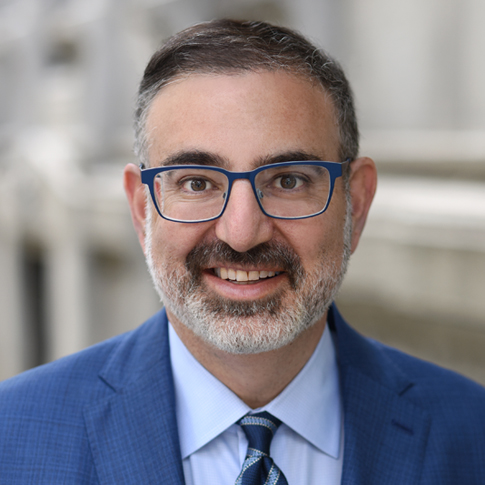 Matt è il General Counsel di Willis Towers Watson.
Supervisiona le funzioni legali, di compliance, di rischio, di segreteria aziendale e di relazioni governative di Willis Towers Watson in tutto il mondo e fa parte del team di leadership globale dell'azienda.
In precedenza, Matt è stato Group General Counsel di Willis, dove è stato membro del comitato operativo. Dal 2007 al 2015, Matt è stato vicepresidente senior, Group General Counsel - Corporate and Governance, e Corporate Secretary per Travelers. Dal 2000 al 2007, Matt è stato Vice Presidente e Associate General Counsel presso Goldman, Sachs & Co. nel gruppo legale finanziario e aziendale. In precedenza, ha esercitato la professione privata presso Simpson Thacher & Bartlett a New York. Matt ha conseguito una laurea alla Brown University e una laurea in legge alla Harvard Law School, entrambe con lode.
Matt è attualmente un membro fiduciario del Jewish Theological Seminary e presidente del suo comitato finanziario. Fino a poco tempo fa, Matt è stato membro del Comitato consultivo degli investitori della Securities and Exchange Commission, dove è stato membro del comitato esecutivo e presidente del Market Structure Subcommittee. In precedenza ha fatto parte del consiglio della Legal Aid Society e del consiglio dell'Alzheimer's Association. È stato anche un professore a contratto alla Cardozo Law School, dove ha insegnato finanza internazionale e un membro della Commissione sulla governance aziendale della Borsa di New York.
---
Adam Garrard
Global Head, Risk and Broking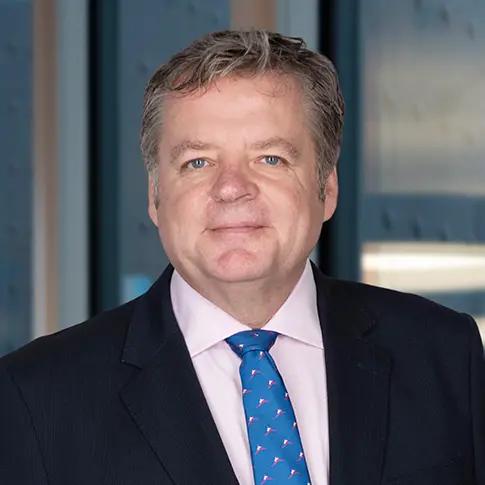 Adam Garrard è il Global Head of Risk and Broking di Willis Towers Watson.
Adam è stato responsabile del business internazionale di Willis Towers Watson dal 2016 al 2019. In precedenza, Adam ha trascorso oltre 20 anni in Willis Group ricoprendo diversi ruoli senior in tutto il mondo. Tra il 2012 e il 2015, è stato il regional CEO di Willis Asia, con sede a Singapore, guidando la strategia di Willis nei mercati ad alta crescita della regione. In precedenza, ha ricoperto ruoli di regional CEO in Europa continentale e Australasia. Durante la sua permanenza in Asia, ha anche trascorso 18 mesi a Shanghai, avviando le operazioni di Willis in Cina.
Adam ha conseguito una laurea in studi economici presso la De Montfort University. Prima di entrare in Willis Towers Watson, è stato un tirocinante laureato presso SBJ Stephenson Insurance Brokers.
---
Julie Gebauer
Global Head, Health, Wealth and Career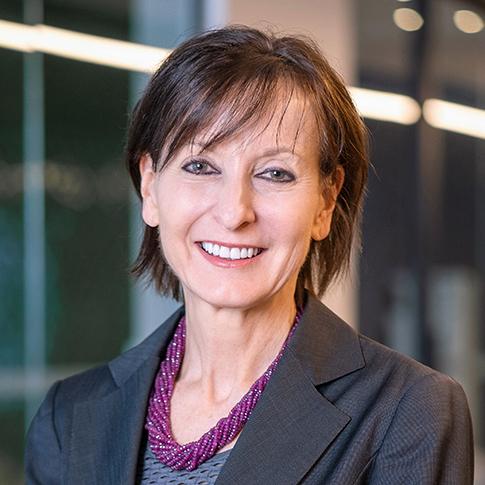 Julie Gebauer è Global Head of Health, Wealth and Career di Willis Towers Watson.
In precedenza, Julie ha guidato il segmento Human Capital & Benefits di Willis Towers Watson. Durante i suoi 35 anni in azienda, ha ricoperto diversi ruoli di leadership, tra cui responsabile di Talent and Rewards, US East Region Leader e responsabile delle attività globali di Workforce Effectiveness e Employee Survey. Julie ha conseguito una laurea in matematica presso l'Università del Nebraska, dove è stata premiata come Chancellor's Scholar. È membro del Phi Beta Kappa e della Society of Actuaries. È stata inserita nella YWCA's Academy of Women Achievers. È coautrice del libro "Closing the Engagement Gap: How Great Companies Unlock Employee Potential for Superior Results". Prima di entrare in Willis Towers Watson nel 1986, Julie ha lavorato come Retirement Actuary in Hewitt Associates.
---
Anne Pullum
Head of Europe
Anne Pullum è Head of Europe di Willis Towers Watson.
In precedenza, Anne è stata Chief Administrative Officer e responsabile della strategia di Willis Towers Watson. In quella posizione, ha avuto un ruolo chiave nel determinare la strategia della società, lavorando in tutti i segmenti di business e nelle aree funzionali.
Anne è entrata in WTW nel maggio 2014 da McKinsey & Company, dove si occupava dei clienti dei servizi finanziari e delle risorse naturali. In precedenza, Anne ha condotto ricerche economiche presso la Greenspan Associates a Washington ed è stata analista presso la Goldman Sachs Equities Division a Londra. Ha conseguito un Master of Business Administration presso l'INSEAD e una laurea in economia internazionale presso la School of Foreign Service della Georgetown University.
---
Imran Qureshi
Head of North America
Imran è Head of North America di Willis Towers Watson.
Nel suo ruolo, Imran si occupa di collegare l'intera Willis Towers Watson (WTW) ai nostri clienti e di connettere i nostri colleghi alle comunità in cui vivono e lavorano.
Nel suo ultimo ruolo, Imran ha co-diretto la U.S. Geography e precedentemente ha ricoperto ruoli di leadership nel Midwest e in Global Services Solutions. Attualmente presiede il Global Sales & Client Management Council e fa parte del Growth Board di WTW, che ha l'obiettivo di aumentare gli sforzi di innovazione organica dell'azienda.
Imran viene dal Regno Unito e ha conseguito una laurea in matematica presso l'Università di Manchester. Imran è attualmente il presidente del consiglio di amministrazione della Human Resources Management Association di Chicago (HRMAC) e membro fiduciario nel consiglio della Avery Coonley School.
---
Pamela Thomson-Hall
Head of International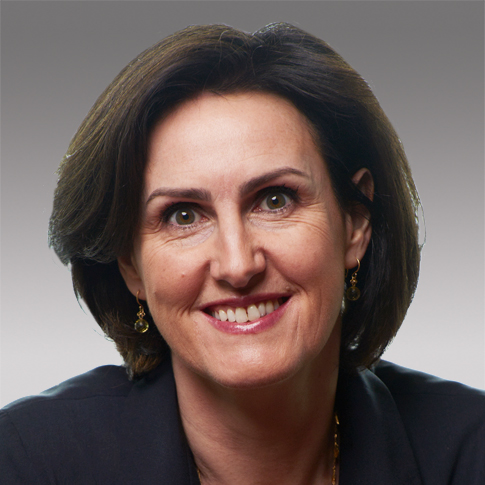 Pamela è Head of International di Willis Towers Watson, responsabile della supervisione e della direzione strategica delle attività di business in oltre 60 Paesi nelle diverse regioni che compongono WTW International: Asia, Australasia, Europa centrale e orientale, Medio Oriente e Africa (CEEMEA) e America Latina. In precedenza, è stata responsabile della regione CEEMEA e del segmento Risk & Broking di quella regione.
Pamela, che ha una formazione giuridica, è entrata in WTW 22 anni fa nel team legal del Regno Unito. Ha implementato e gestito la funzione legale internazionale come International General Counsel per oltre un decennio prima di diventare Chief of Staff e Managing Director for International nel 2016.
Pamela è fortemente convinta del potere della diversità nel prendere le migliori decisioni aziendali ed è riconosciuta per lo sviluppo di talenti sottorappresentati in ruoli di leadership.
---