Embark — Where employee experience begins
Designed with employees in mind, Embark is a flexible and scalable employee experience platform, making it easy for your employees to access the information they need in the moments that matter.
Move to excellence in employee experience
The employee experience works best when it speaks to your employees about what matters most in their working life. Embark reaches each and every individual employee, helping them better appreciate the value of everything you have to offer.
Embark, our immersive employee experience platform, creates one simple starting point from which to motivate and support your employees. Combine Embark with our extensive communication consulting expertise to reimagine the employee experience.
A modern, digital, employee experience platform
Your employees expect their HR experiences to keep pace with their experiences as a consumer - mobile, social and on-demand. An employee experience platform like Embark helps you engage your workforce across all of the touch points and moments that matter.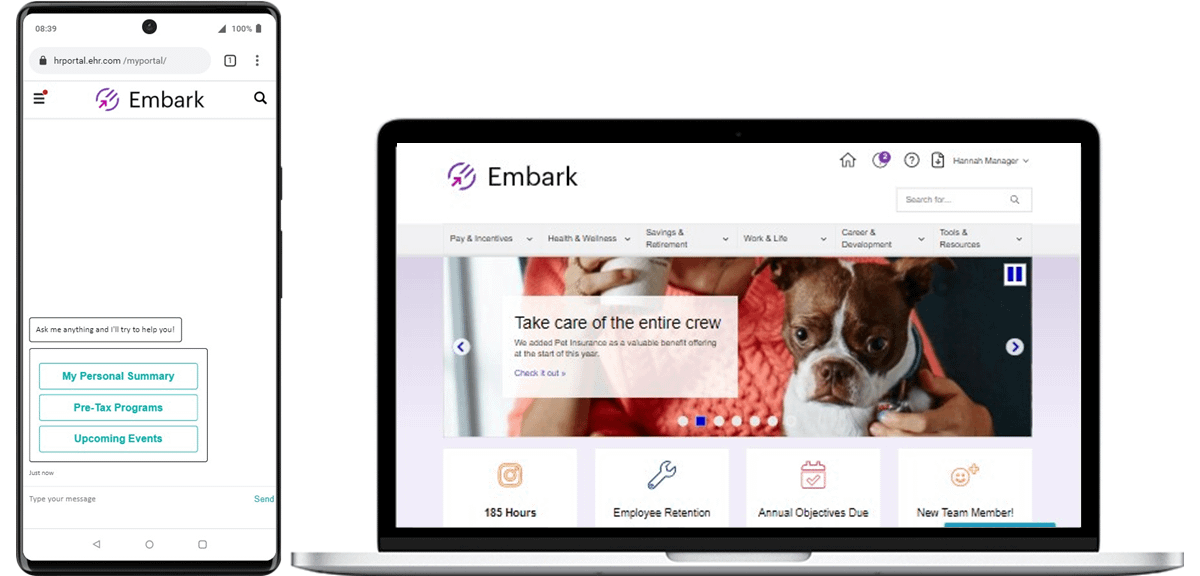 Embark, the first step to the right employee experience