Meet our Global Leadership
---
Carl Hess
Chief Executive Officer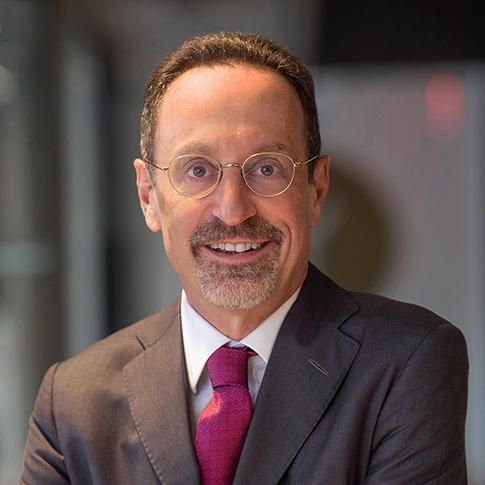 Carl Hess is the Chief Executive Officer at WTW.
During his more than thirty years with the company, Carl has had a variety of roles, including head of the Investment, Risk and Reinsurance segment, leader of the North American and Americas geographies, global head of the Investments business, and a consultant in the Retirement business.
Carl is a Fellow of the Society of Actuaries and the Conference of Consulting Actuaries and a Chartered Enterprise Risk Analyst. He is a graduate of Yale University, receiving his Bachelor of Arts in logic.
---
Andrew Krasner
Chief Financial Officer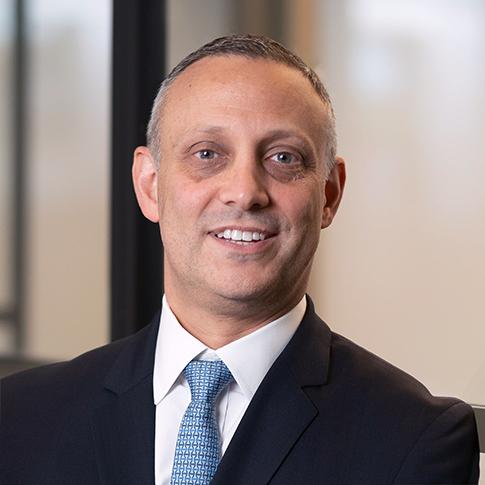 Andrew Krasner is the Chief Financial Officer at WTW.
Previously, Andrew was global treasurer and head of Mergers and Acquisitions for WTW, responsible for the company's treasury operations and M&A, joint venture, divestiture and strategic investment activity. He started with the company in 2009, working on the client side with Willis Capital Markets & Advisory. In 2021, Andrew briefly left to serve as chief financial officer for Assured Partners.
Prior to joining WTW, Andrew was with Banc of America Securities (Financial Institutions Group), Deutsche Bank and PricewaterhouseCoopers. Andrew has a Bachelor of Science in applied economics and business management and an M.B.A with distinction from Cornell University. He is also a certified public accountant.
---
Kristy Banas
Chief Human Resources Officer
Kristy Banas is the Chief Human Resources Officer at WTW.
Previously, Kristy was the global talent advisor for Human Capital & Benefits; led Global Total Rewards and HR Integration; served as global talent advisor for Operations and Technology; and held various HR leadership roles with Willis and XL Group.
Kristy graduated summa cum laude with a Bachelor of Science in business management from Fairfield University. She started her career in accounting before transitioning to HR in 2001.
---
Anne Donovan Bodnar
Chief Administrative Officer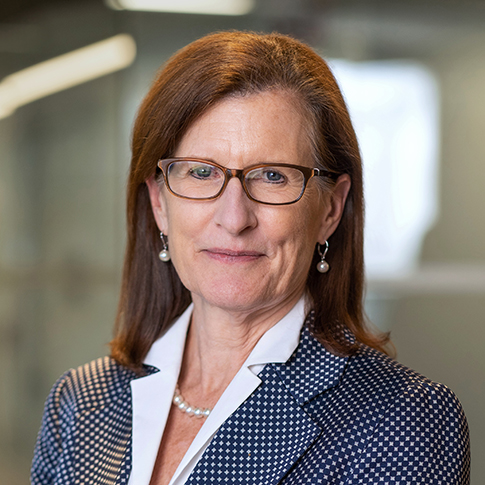 Anne Bodnar is the Chief Administrative Officer at WTW.
Anne previously served as chief human resources officer (2016-August 2021), chief administrative officer at Towers Watson (2010-2015) and managing director of Human Resources at Towers Perrin (2001 to 2010). Earlier in her career, she held various Human Resources and consulting positions at Towers Perrin as well as several operational and strategic planning roles at what is now JPMorgan Chase.
Anne holds a bachelor's degree from Smith College and M.B.A. from Harvard Business School. Outside of work, Anne enjoys being a member of the International Women's Forum, a trustee of the Adirondack Museum and chair of the Smith College Museum of Art Visiting Committee.
---
Marco Boschetti
Head of Retirement – Health, Wealth & Career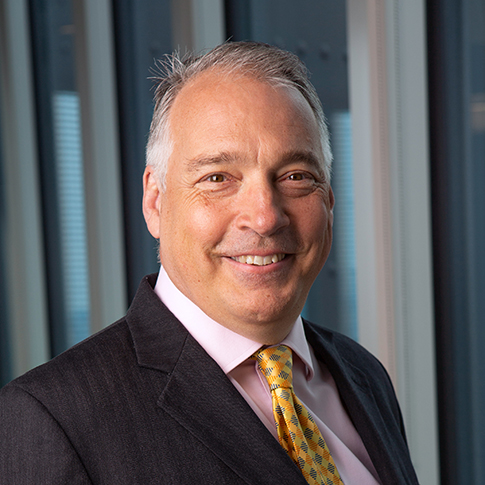 Marco Boschetti is the Head of Retirement at WTW.
Marco joined WTW in 1988, based in London primarily but with a four-year stint in New York as well. He has held a number of segment and geography leadership positions over the years ꟷ most recently serving as head of Human Capital and Benefits for Great Britain and Western Europe. Previous roles included U.K. market leader, head of Global Services and Solutions, head of Retirement Sales for EMEA and head of Global M&A.
Marco has deep experience in international Human Resources (including program design, implementation, operation and monitoring). He has particular expertise in multi-country benefit matters, with a focus on mergers, acquisitions and spin-offs.
Marco holds an honors degree from the London School of Economics and is a fellow of the U.K. Institute and Faculty of Actuaries. He is fluent in both English and Italian.
---
Scott Burnett
Chief Commercial Officer – Risk & Broking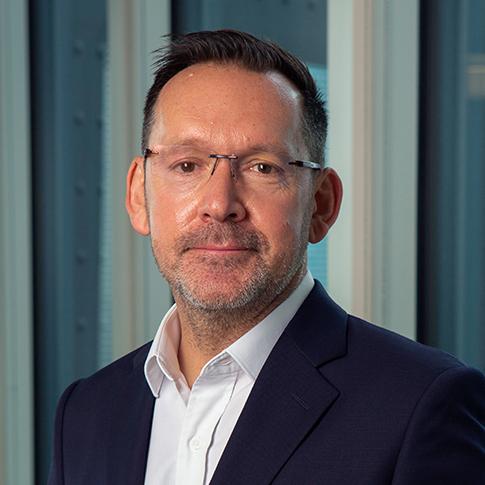 Scott Burnett is the Chief Commercial Officer for Risk & Broking at WTW.
Over the last 27 years, Scott has worked in both developed and emerging markets within the professional services, risk and advisory sectors. As Chief Commercial Officer in Risk & Broking, he ensures delivery of strategic and commercial priorities, be that operations, transformation, innovation, inorganic growth or organic investments.
Prior to his current role, which is based in London, Scott spent 10 years in Asia holding key leadership positions including head of Asia and head of Risk & Broking for Asia. Based in Singapore, he was responsible for directing WTW's client experience, operations and revenue growth, and spearheading the transformation of the Broking business across 15 countries and multiple joint ventures.
Before moving to Asia, Scott spent 15 years in the U.S. where he led consulting operations for WTW in various cities and worked with other leading consulting companies. Throughout his international career, he has advised clients – from multiple industry sectors – on their expansion into Asian and Western markets.
Scott holds a Bachelor of Science in psychology with honors from Brunel University and is a chartered psychologist and associate fellow of the British Psychological Society.
---
Alexis Faber
Chief Operating Officer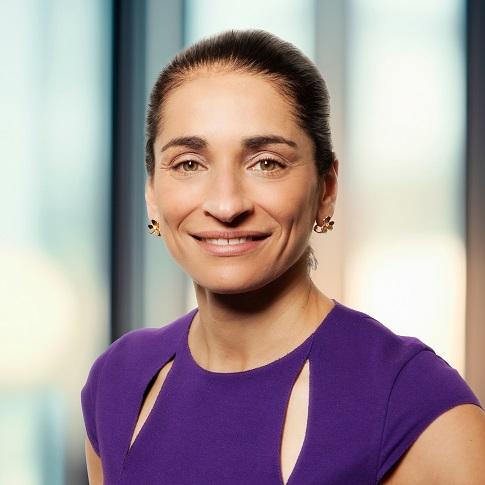 Alexis Faber is the Chief Operating Officer at WTW.
Alexis is accountable for supporting the company's short- and long-term success through oversight of operations, real estate and technology.
Her industry expertise spans more than 20 years in insurance and financial services. She joined WTW in 2003 and has held a number of senior leadership roles with the company's businesses. Most recently, she was the co-lead and chief operating officer for Corporate Risk & Broking. Prior to that, she served as the global head of Financial Lines, head of FINEX North America, chief operating officer of North America Specialty Practices and practice leader of Risk Control and Claims Advocacy Group. Before joining WTW, she worked in investment banking at Citigroup, with a focus on the financial services industry.
Widely recognized as a leader in the insurance industry, Alexis was awarded Business Insurance's prestigious Women to Watch Award in 2010 and named to Reactions Magazine's 35-strong Women in Insurance leadership forum in late 2017.
---
Matt Furman
Office of the General Counsel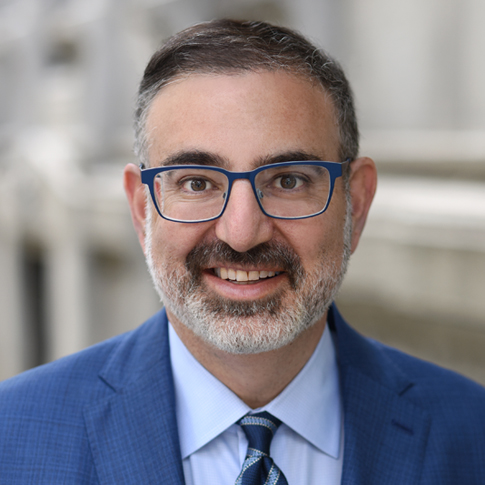 Matt Furman is the General Counsel of WTW.
Matt oversees WTW's legal, compliance, risk, corporate secretariat and government relations functions worldwide.
Previously, Matt served as group general counsel at Willis, where he was a member of Willis' Operating Committee. From 2007 to 2015, Matt was senior vice president, Group General Counsel – Corporate and Governance, and corporate secretary for Travelers. From 2000 to 2007, Matt was vice president and associate general counsel at Goldman, Sachs & Co. in the finance and corporate legal group. Prior to that, he was in private practice at Simpson Thacher & Bartlett in New York.
Matt holds a bachelor's degree from Brown University and a law degree from Harvard Law School, both magna cum laude.
Matt currently is a trustee of the Jewish Theological Seminary and chair of its Finance Committee. Until recently, Matt was a member of the Securities and Exchange Commission's Investor Advisory Committee, where he served as a member of its Executive Committee and chair of the Market Structure Subcommittee. He previously served on the board of the Legal Aid Society and the board of the Alzheimer's Association. He has also been an Adjunct Professor at Cardozo Law School, where he taught International Finance, and a member of The New York Stock Exchange's Commission on Corporate Governance.
---
Adam Garrard
Global Head – Risk & Broking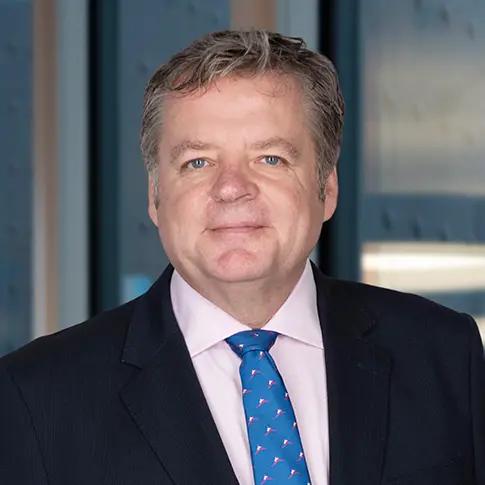 Adam Garrard is the Global Head of Risk & Broking at WTW.
Adam was head of the International business for WTW from 2016 to 2019. Prior to that, Adam spent over 20 years at Willis Group in a variety of senior roles worldwide. Between 2012 and 2015, he served as the regional CEO of Willis Asia, based in Singapore, leading Willis' strategy in high-growth markets in the region. Prior to this, he held regional CEO roles in Continental Europe and Australasia. During his time in Asia, he also spent 18 months in Shanghai, setting up Willis' China operation.
Adam has a bachelor's degree in business studies from De Montfort University. Before joining WTW, he was a graduate trainee at SBJ Stephenson Insurance Brokers.
---
Julie Gebauer
Global Head – Health, Wealth & Career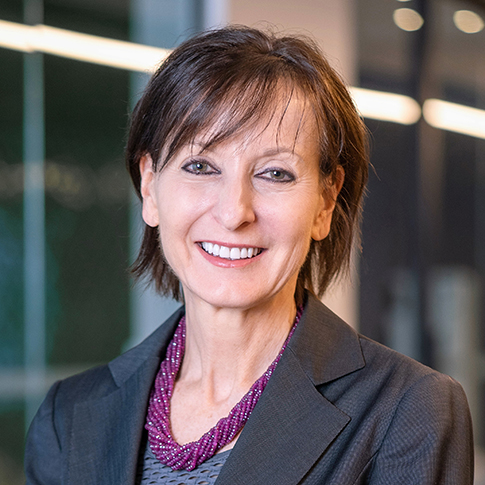 Julie Gebauer is the Global Head of Health, Wealth & Career at WTW.
Previously, Julie led WTW's Human Capital & Benefits segment. During her 35 years with the company, she has held a number of leadership roles, including head of Talent and Rewards, U.S. East Region Leader and head of the global workforce effectiveness and employee survey businesses.
Julie received a bachelor's degree in mathematics from the University of Nebraska, where she was honored as a Chancellor's Scholar. She is a member of Phi Beta Kappa and a fellow of the Society of Actuaries. She was inducted into the YWCA's Academy of Women Achievers. She is a coauthor of the book, Closing the Engagement Gap: How Great Companies Unlock Employee Potential for Superior Results. Prior to joining WTW in 1986, Julie worked as a retirement actuary at Hewitt Associates.
---
Katherine Gehman
Head of Marketing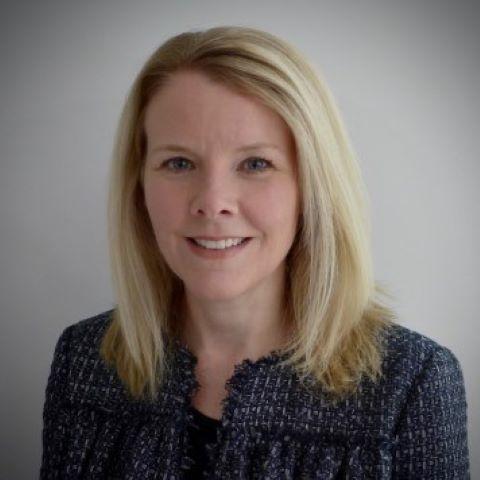 Katherine Gehman is the Head of Marketing at WTW.
Katherine oversees Brand, Events, Digital Marketing and the Market and Client Insights teams as well as keeps segment and geography Marketing coordinated.
Katherine joined WTW in 2003. Previously, she co-led a combined Marketing and Communication function; served in a variety of Marketing roles, including head of Marketing Strategy and Operations and supporting Retirement, Investment, Talent and Rewards; co-led the integration office during the Towers Watson merger; and served as the special assistant to the CEO.
Katherine holds a Bachelor of Arts from the University of Virginia and M.B.A. from the College of William & Mary.
---
Cecil Hemingway
Head of Transformation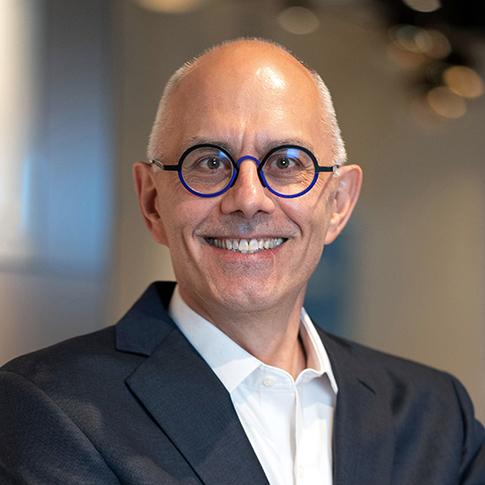 Cecil Hemingway is the Head of Transformation at WTW.
Cecil is responsible for creating the vision for the new WTW operating model and driving change.
Previously, Cecil co-led the Health and Benefits business with operational responsibilities outside of North America.
Cecil started his career at Kwasha Lipton in 1988 after receiving his Master of Science in applied mathematics from New York University. He joined Towers Perrin in 1998 and held various roles in the company before rejoining Towers Watson in 2012 after a stint with a competitor.
---
Eric McMurray
Global Head of Health & Benefits – Health, Wealth & Career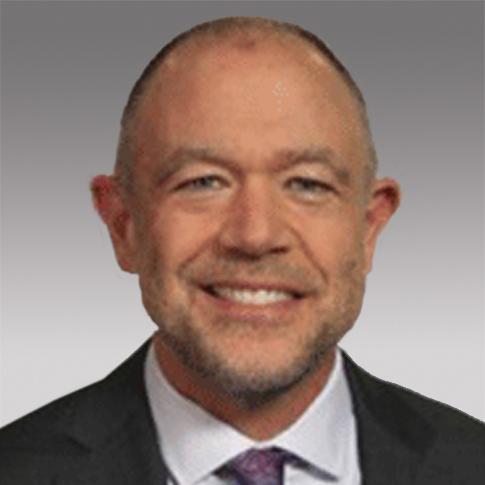 Eric McMurray is the Global Head of Health & Benefits (H&B) at WTW.
Eric has over 30 years of consulting and brokerage experience, with a specific focus in health and group benefits and total rewards. He joined the company in 1995 and has served in a number of segment and geography leadership positions over the years ꟷ most recently as global co-head of H&B with specific responsibility for North America. Previous roles included head of North America Brokerage and Advisory, managing director of Benefits Delivery and Administration's Marketplace Solutions, U.S. Southeast region leader, Health and Welfare practice leader and sales leader and global account director.
Eric has a bachelor's degree in business administration from Hofstra University.
---
John Merkovsky
Head of Risk & Analytics & Global Large Account Strategy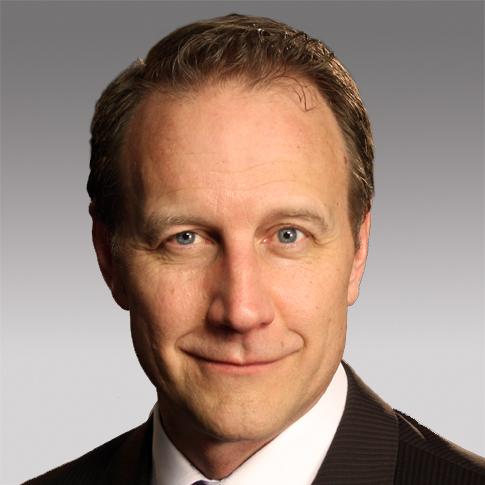 John Merkovsky is the Head of CRB Risk Consulting & Analytics and CRB Global Large Account Strategy Leader at WTW.
John's mission is to modernize the risk management industry, leveraging advanced analytics, machine learning and technology across a broad range of risk types and professional disciplines. He believes these modern approaches will help make the world a more stable place by enabling organizations to understand and manage risk.
Previously, John was the global head of CRB Risk & Analytics since its inception in 2014. Prior to joining WTW, John served as the inaugural CEO of Marsh Risk Consulting and was the chair of the Marsh Captive Practice. He started his career as a CPA and was the founder and partner of RGL Forensics in 1997 after receiving a bachelor's degree in business administration and accounting at Pace University.
---
Anne Pullum
Head of Europe
Anne Pullum is the Head of Europe at WTW.
Previously, Anne was the chief administrative officer and head of strategy for WTW. In that role, she played a key part in determining the company's strategy, working across all business segments and functional areas.
Anne joined the company in May 2014 from McKinsey & Company, where she served financial services and natural resource clients. Previously, Anne conducted economic research at Greenspan Associates in Washington, D.C., and was an analyst in Goldman Sachs Equities Division in London. She holds an M.B.A. from INSEAD and a bachelor's degree in international economics from Georgetown University's School of Foreign Service.
---
Imran Qureshi
Head of North America
Imran Qureshi is the Head of North America at WTW.
Imran is accountable for connecting the entirety of WTW to our clients and connecting our colleagues to the communities where they live and work.
In his last role, Imran co-led the U.S. geography and prior to that he held leadership roles in the Midwest and in Global Services Solutions. He currently chairs the Global Sales & Client Management Council to facilitate the development of sales and client management strategy, design and operations across segments, geographies and functions.
Previously, Imran chaired the WTW North American Inclusion and Diversity Council and sat on WTW's Growth Board, which sought to increase the company's organic innovation efforts.
Imran is from the U.K. and holds a Bachelor of Science degree in mathematics from the University of Manchester. Imran is currently the board chair of the Human Resources Management Association of Chicago (HRMAC) and a trustee on the Board of The Avery Coonley School, an independent school.
---
Pam Rollins
Head of Communication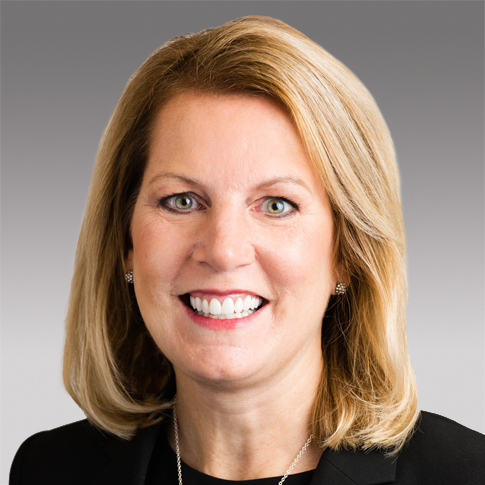 Pam Rollins is the Head of Communication at WTW.
Pam oversees Corporate Responsibility, External Communication, Internal Communication & Change Management, and Intranet Advisory.
Previously, Pam co-led a combined Marketing and Communication function; served as head of Internal Communication and Change Management; co-led the communication and change management efforts associated with the Towers Watson and WTW mergers; and held various leadership roles in the communication and change management consulting business.
Pam started her career at Hewitt Associates in 1997 after receiving her Bachelor of Arts in economics from the University of Michigan.
---
Alastair Swift
Global Head of Risk & Broking Global Lines of Business & CEO, Willis Ltd.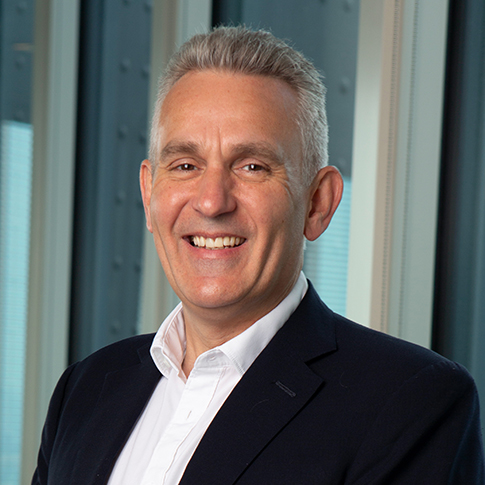 Alastair Swift (Swifty) is the Global Head of Risk & Broking Global Lines of Business and CEO of Willis Ltd. at WTW.
Swifty is responsible for WTW's Specialty Insurance Advisory and Broking businesses as well as our U.K.-licensed entity for all U.K. Insurance Broking and Advisory activities.
Swifty has over 30 years of experience in the Insurance Broking sector. Prior to his current role, Swifty held the position of head of Corporate Risk & Broking in Great Britain with responsibility for all of the Retail and Specialty Insurance Broking and Advisory activities in Great Britain. He previously held positions as the global head of Transportation, CEO of Global Placement for Willis Group, the chief placement officer for Willis North America and managing director for Willis North America, London and Bermuda.
---
Pamela Thomson-Hall
Head of International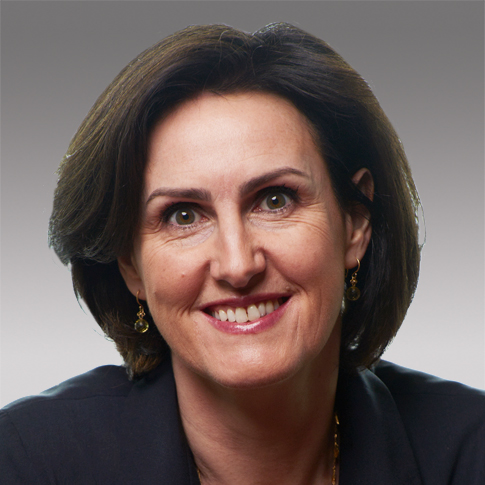 Pamela Thomson-Hall is the Head of International at WTW.
Pamela is responsible for the oversight and strategic direction of the businesses in 60+ countries across four diverse regions that comprise WTW International – Asia; Australasia; Central and Eastern Europe, Middle East and Africa (CEEMEA); and Latin America. Previously, she was head of the CEEMEA region and of the Risk & Broking segment in that region.
Pamela, who is a lawyer by background, joined the company 22 years ago as part of the U.K. legal team. She established and led the International legal function as general counsel for International for over a decade before becoming chief of staff and managing director for International in 2016.
Pamela passionately believes in the power of diversity to drive better business decisions and is recognized for developing underrepresented talent into leadership roles.
---
Gene Wickes
Head of Benefits Delivery and Administration; Head of Business Review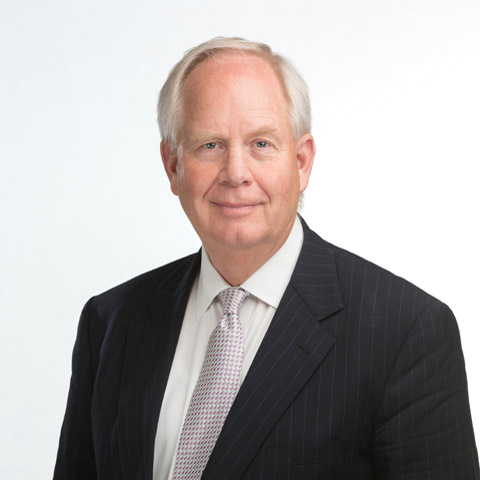 Gene Wickes is Head of Benefits Delivery & Administration as well as Head of the Business Review Team at WTW.
Gene has held many different positions at WTW and predecessor companies, including both geography and segment roles. Gene has been a consulting actuary throughout his professional career.
He began his career at Towers Perrin before moving to Watson Wyatt. He was a member of the merger teams for both the Towers Watson and WTW mergers. Gene holds multiple degrees in mathematics and economics from Brigham Young University.
---