A modern, digital, employee experience platform
Your employees expect HR to keep pace with their experiences as a consumer - mobile, social and on-demand. An employee experience platform like Embark helps you engage your workforce by providing valuable and timely information on one or more key topics or across all of the touch points and moments that matter.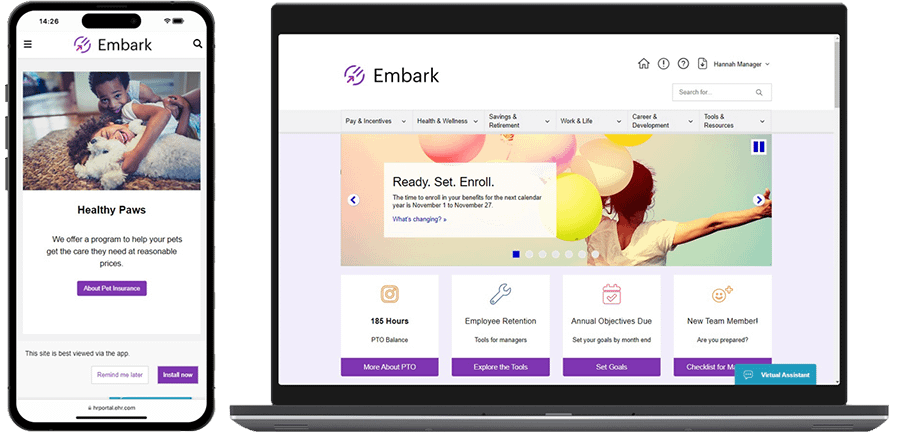 Embark, the first step to the right employee experience
From onboarding and career management to having a baby or managing a critical illness, Embark helps you meet employees where they are while reinforcing your employment brand and employee value proposition.
Because when your employees' lives are easier and their experiences richer, they're more productive and engaged.