Property Quantified is a digitally-enabled platform that models both natural catastrophe perils and all other loss types (e.g. fire and leakage) and performs an insurance strategy evaluation. This tool combines the power of traditional cat modeling with our proprietary non-cat loss quantification to holistically assess your property program globally.
Property Quantified helps you gain useful quantitative insight into all possible claim types on a location and portfolio level, and experience a sophisticated level of dynamic engagement.
Property Quantified models loss potential, evaluates risk transfer strategies and provides financial decision support. It analyzes insurance strategies, giving you the knowledge you need to compare complex policies for global property risk by considering engineering reports, loss history and basic causes of loss and natural catastrophe perils.
Property Quantified
An analytical tool that quantifies both catastrophe and non-catastrophe risks in a single platform
An interactive platform that gives the ability to view property loss exposure by peril, geography, and location
Provides comprehensive decision support for risk transfer strategy creation and subsequent quote evaluation
Provides a customized view of potential retained losses under different insurance strategies
Leverages both in-house and vendor expertise:
CAT Risk Evaluation: automatic Feed from RMS
Non-CAT Evaluation: WTW loss algorithms
Other CAT Evaluation: Munich Re's NATHAN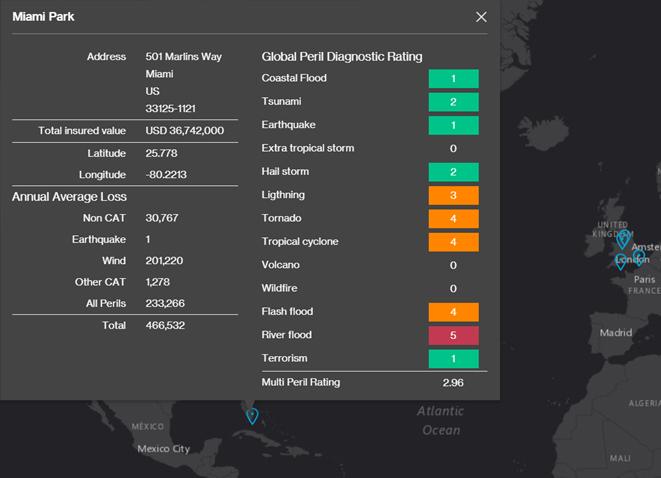 Scorecard - Property Quantified screen shot