Organisations with higher levels of wellbeing achieve and sustain better business outcomes. Developing a culture of wellbeing can be a competitive advantage in attracting, engaging and retaining talent by encouraging employees to thrive and be their best selves. WTW partners with organisations to strengthen business results by developing a strategy that focuses on employee needs and wants, while connecting to the organisation's vision, values and purpose. We help design and deliver wellbeing solutions that integrate with total rewards and enhance the overall employee experience.
About the survey
WTW conducted the Wellbeing Programmes India survey between October and November 2022, polling 210 employers from India. The survey highlights latest trends and best practices around managing holistic employee wellbeing – physical, emotional, financial and social.
Respondent profile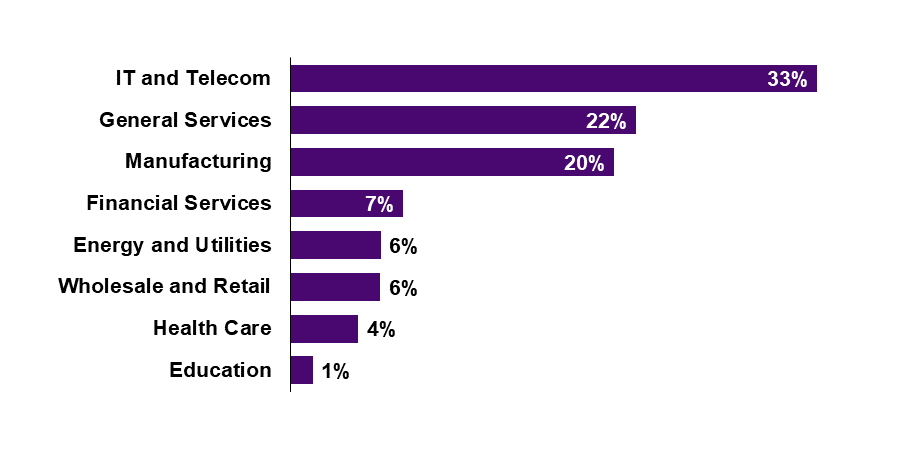 Percentage of respondents by their industry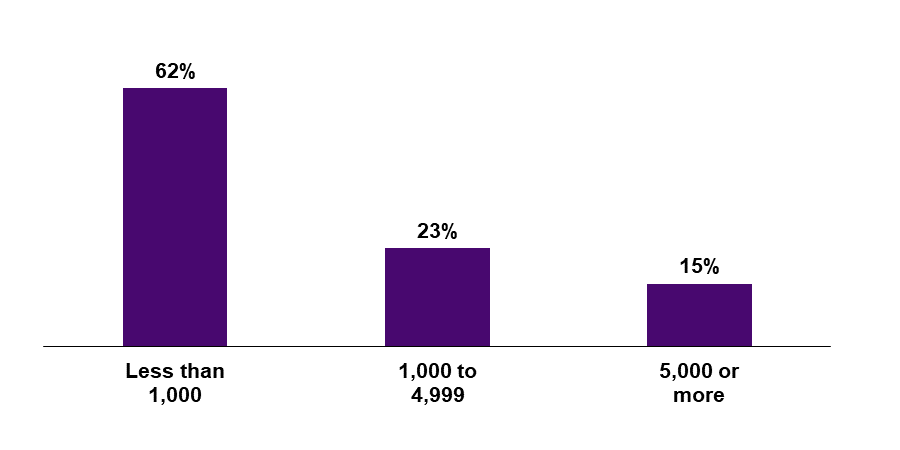 Percentage of respondents by size of the organisation
Highlights of the survey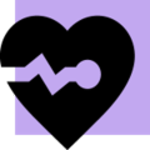 Physical wellbeing
Improving employee health outcomes remains a primary focus for employers in India.
While employers have transitioned from onsite to offsite work environment during and post pandemic, the support provided to keep employees fit has only increased.
Employers are now offering programmes targeted towards lifestyle risks (i.e., sleep disorder, poor nutrition, smoking etc.) and high-cost cases due to cardiovascular disease, cancer care, diabetes etc.
There is growing emphasis on preventative care where OPD benefits are playing a key role. The goal is to identify potential high-risk cases for which customised programmes are made available to employees.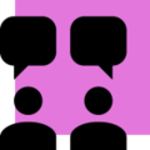 Emotional wellbeing
Employee Assistance Plans (EAP) and resilience and stress management programmes are a hygiene factor as majority of India companies are offering this.
Employers are using wellness programmes to target mental health conditions. The pandemic brought to fore the impact of mental health status on future sustainability. Thereby, driving employers to take an inward – out approach which starts with looking deeper into the correlation between employee behaviour and preferences and utilisation / effectiveness of benefits.
Emotional wellbeing is no longer limited to "employees only". The programmes have become more inclusive by ensuring that dependent spouse have access to similar support. However, there is still a need to expand to other dependents such as parents and children.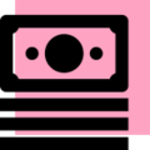 Financial wellbeing
Organisations need to start supporting the female employees and dependent spouse on their wealth creation journey and retirement adequacy.
Moreover, programmes should focus on educating and guiding new generation workforce on financial planning, investment management & tax savings.
Though companies are not getting into the space of investment advisory, the focus is to increase financial literacy, enable access to financial advisors, assistance in getting loans and savings schemes at preferential rates etc.
Social wellbeing
Company commitments to DEI have become increasingly more visible.
Health and wealth inequities highlighted by the pandemic have accelerated employers applying a DEI lens to Total Rewards.
84% of companies have already made their benefits inclusive. Topics that are being considered from a DEI lens include medical insurance, wellbeing, time off, parental leaves, employee network & ERG for underrepresented groups, childcare support etc.
Please download the highlights of the survey by filling the form on this webpage.