Amid regulatory pressure, reputational risks and opportunities, increased public awareness and media attention, sustainable investment has moved up institutional investors' agendas.
It is about finance-driven, long-term strategies that integrate environmental, social and corporate governance (ESG) factors and effective stewardship. We believe this reflects good risk management, supports a robust investment industry and is central to successful long-term investment strategies.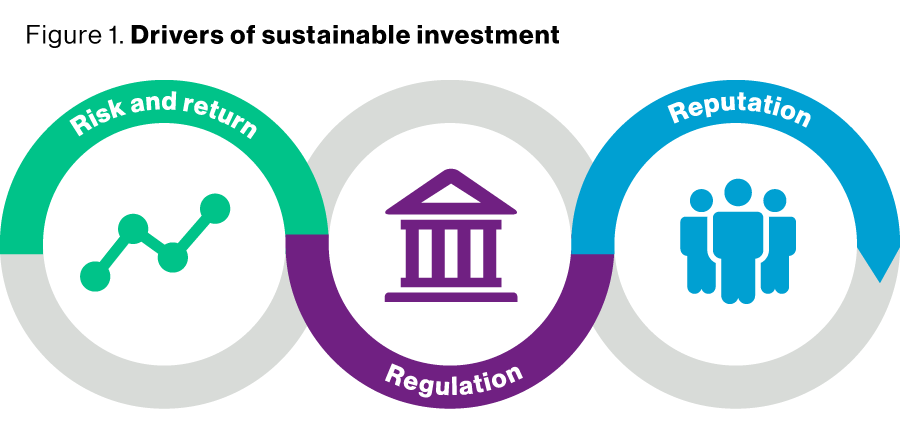 At WTW, we have long believed in the importance of sustainable investment. We also believe that integrating sustainable investment into the entire investment process from setting the mission and objectives through asset allocation, portfolio construction and manager selection, to monitoring and reporting, is the best way to realise its full value. Therefore, it is fully integrated and embedded in our research, advice and solutions.
Our Fiduciary Management and pooled solutions gives clients access to our best sustainable investment ideas and implementation, and are naturally where the full effect of our sustainable investment research can be felt.
More widely, we help asset owners:
Build their knowledge of sustainable investment and stewardship
Develop sustainable investment beliefs, policy and strategy
Integrate ESG considerations within investment decision-making and ownership practices
Find product solutions within public and private equity, credit and alternatives
Allocate capital to thematic strategies
Monitor and report on the ESG integration and stewardship capabilities of their investment managers
Assess and report on the resilience of multi-asset portfolios to key sustainability issues, including detailed analysis on ESG and carbon risk exposures
Meet regulatory requirements and recommended best practice guidance
Sustainability in our investment advice
Willis Towers Watson's purpose is to create clarity and confidence today for a more sustainable tomorrow. Our commitment to Environmental, Social and Governance (ESG) is multifaceted and one that continues to evolve with our company. We have provided links below to our Sustainability Risks Policy, Sustainable Investment Policy, and our remuneration policy. Here also is a link to our approach to Environmental, Social and Governance issues in investment.