Die Mitglieder des globalen Managements im Überblick:
Lernen Sie unser globales Management kennen.
---
Carl Hess
Chief Executive Officer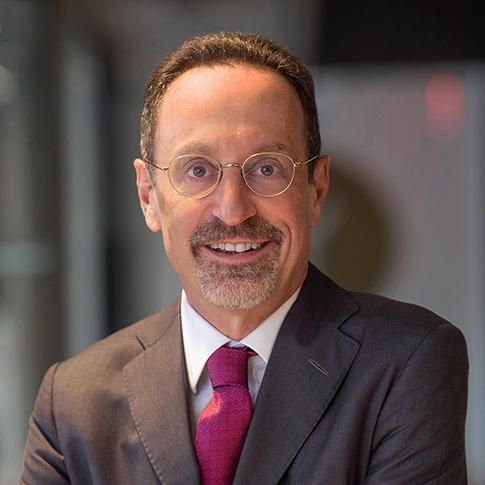 Carl Hess ist Chief Executive Officer von WTW.
Während seiner mehr als dreissigjährigen Tätigkeit für das Unternehmen hatte Carl verschiedene Positionen inne, darunter als Leiter Investment, Risk and Reinsurance, Leiter der Regionen Nordamerika und Amerika, globaler Leiter des Investmentgeschäfts und als Berater im Geschäftsbereich Retirement.
Carl ist Fellow der Society of Actuaries und der Conference of Consulting Actuaries sowie ein Chartered Enterprise Risk Analyst. Er ist Absolvent der Yale University und hat einen Bachelor of Arts in Logik.
---
Andrew Krasner
Chief Financial Officer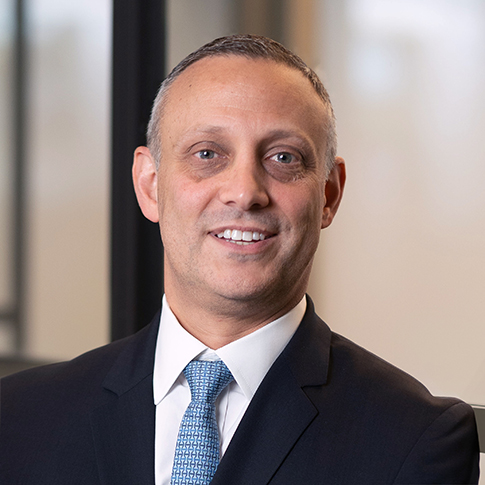 Andrew ist Chief Financial Officer (CFO) bei WTW.
Zuvor war er Global Treasurer und Head of Mergers and Acquisitions bei WTW, wo er für die Treasury-Aktivitäten des Unternehmens sowie für M&A, Joint Ventures, Veräußerungen und strategische Investitionen verantwortlich war. Er begann 2009 bei Willis Capital Markets and Advisory auf der Seite der Kunden zu arbeiten. 2021 verliess Andrew WTW kurzzeitig, um als Chief Financial Officer für Assured Partners zu arbeiten.
Bevor er zu WTW kam, war Andrew bei Bank of America Securities (Financial Institutions Group), der Deutschen Bank und PricewaterhouseCoopers tätig. Andrew hat einen B.S.-Abschluss in angewandter Volks- und Betriebswirtschaftslehre und einen M.B.A. mit Auszeichnung von der Cornell University. Er ist außerdem zertifizierter Wirtschaftsprüfer.
---
Kristy Banas
Chief Human Resources Officer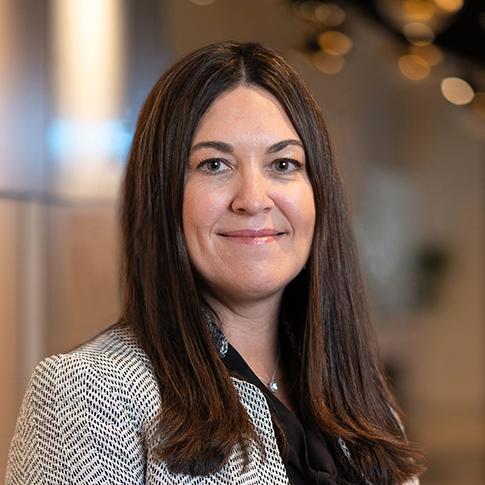 Kristy ist Chief Human Resources Officer bei WTW.
Zuvor war Kristy Global Talent Advisor for Human Capital & Benefits, leitete Global Total Rewards und HR Integration, war Global Talent Advisor for Operations and Technology und hatte verschiedene HR-Führungspositionen bei Willis und der XL Group inne.
Kristy schloss ihr Studium an der Fairfield University als Bachelor of Science in Business Management mit Summa-Cum-Laude ab. Sie begann ihre Karriere im Accounting, bevor sie 2001 in den Bereich HR wechselte.
---
Anne Donovan Bodnar
Chief Administrative Officer
Anne ist Chief Administrative Officer von WTW.
Zuvor war Anne Chief Human Resources Officer (2016 bis August 2021), Chief Administrative Officer bei Towers Watson (2010 bis 2015) und Managing Director für Human Resources bei Towers Watson (2001 bis 2010). Zu Beginn ihrer Karriere hatte sie verschiedene Positionen im Personal- und Beratungsbereich bei Towers Perrin inne und bekleidete mehrere Positionen in der operativen und strategischen Planung bei der heutigen JPMorgan Chase.
Anne hat einen Bachelor-Abschluss vom Smith College und einen M.B.A. von der Harvard Business School. Zudem ist sie Mitglied des International Women's Forum, Treuhänderin des Adirondack Museums und Chair des Besuchskomitees des Smith College Museum of Art.
---
Alexis Faber
Chief Operating Officer
Alexis Faber ist Chief Operating Officer von WTW. Sie ist dafür verantwortlich, den kurz- und langfristigen Erfolg des Unternehmens durch die Leitung der Bereiche Operations, Real Estate und Technologie zu unterstützen.
Alexis verfügt über mehr als 20 Jahre Branchenerfahrung in der Versicherungs- und Financial Services Industrie. Sie kam 2003 zu WTW und führte seitdem unterschiedliche Führungspositionen in den Geschäftsbereichen des Unternehmens aus. Kürzlich hatte Sie die Co-Leitung und war Chief Operating Officer für Corporate Risk & Broking. Davor war sie Global Head of Financial Lines,Head of FINEX für Nordamerika, Chief Operating Officer der North America Specialty Practices und Practice Leader der Risk Control and Claims Advocacy Group (RCCA).
Bevor sie zu WTW kam, arbeitete sie im Investmentbanking bei der Citigroup, mit Schwerpunkt auf die Finanzdienstleistungsbranche. Als weithin anerkannte Führungspersönlichkeit in der Versicherungsbranche wurde Alexis 2010 mit dem prestigeträchtigen Women to Watch Award von Business Insurance ausgezeichnet und Ende 2017 in das 35-köpfige Führungsforum "Women in Insurance" des Reactions Magazine aufgenommen.
Alexis schloss ihr Studium am Williams College mit einem B.S. in Wirtschaftswissenschaften ab und erwarb ihren M.B.A. an der Columbia Business School.
---
Matt Furman
General Counsel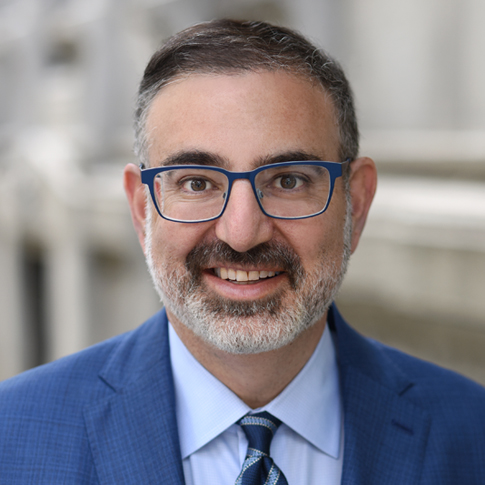 Matt ist General Counsel bei WTW.
Er leitet weltweit die Bereiche Legal, Compliance, Risk, Corporate Secretariat und Government Relations bei WTW.
Zuvor war Matt als Group General Counsel bei Willis tätig, wo er Mitglied des Operating Committee war. Von 2007 bis 2015 war er Senior Vice President, Group General Counsel – Corporate and Governance, und Corporate Secretary bei Travelers. Von 2000 bis 2007 war Matt Vice President und Associate General Counsel bei Goldman, Sachs & Co. in der Finanz- und Unternehmensrechtsgruppe. Davor war er als Privatanwalt bei Simpson Thacher & Bartlett in New York tätig. Matt hat einen Bachelor-Abschluss von der Brown University und einen Abschluss in Jura von der Harvard Law School, beide mit magna cum laude.
Matt ist derzeit Treuhänder des Jewish Theological Seminary und Vorsitzender des Finanzausschusses. Bis vor kurzem war Matt Mitglied des Investor Advisory Committee der Securities and Exchange Commission, wo er als Mitglied des Exekutivausschusses und Vorsitzender des Unterausschusses Market Structure fungierte. Zuvor war er im Vorstand der Legal Aid Society und im Vorstand der Alzheimer's Association tätig. Ausserdem war er ausserordentlicher Professor an der Cardozo Law School, wo er internationale Finanzen unterrichtete, und Mitglied der Kommission für Corporate Governance der New Yorker Börse.
---
Adam Garrard
Global Head, Risk & Broking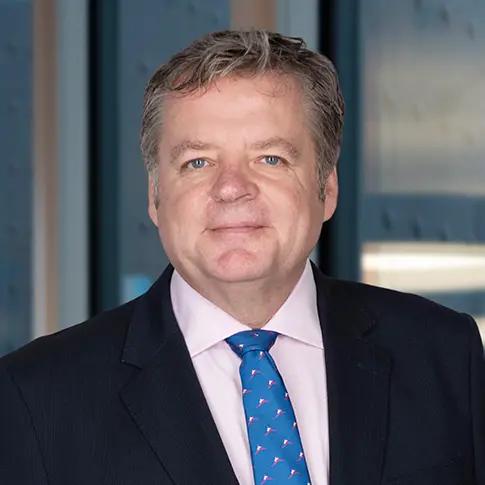 Adam Garrard ist Global Head of Risk & Broking bei WTW.
Adam war von 2016 bis 2019 Leiter des internationalen Geschäfts bei WTW. Davor war Adam über 20 Jahre in verschiedenen leitenden Positionen weltweit bei der Willis Group tätig. Zwischen 2012 und 2015 war er als regionaler CEO von Willis Asia mit Sitz in Singapur tätig und leitete die Strategie von Willis in den wachstumsstarken Märkten der Region. Zuvor war er als regionaler CEO in Kontinentaleuropa und Australasien tätig. Während seiner Zeit in Asien verbrachte er auch 18 Monate in Shanghai, wo er das China-Geschäft von Willis aufbaute.
Adam hat einen Bachelor-Abschluss in Betriebswirtschaftslehre von der De Montfort University. Bevor er zu WTW kam, war er Graduate Trainee bei SBJ Stephenson Insurance Brokers.
---
Julie Gebauer
Global Head, Health, Wealth & Career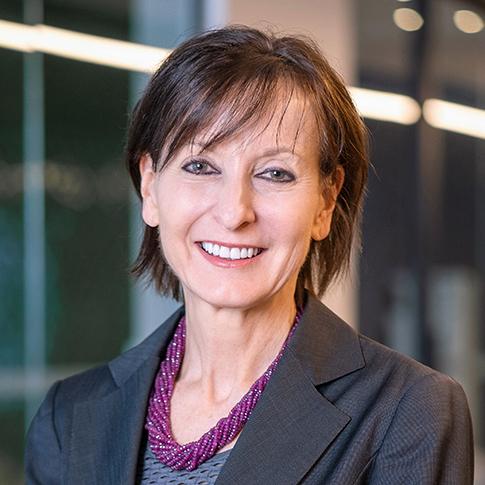 Julie Gebauer ist Global Head of Health, Wealth & Career bei WTW.
Zuvor leitete Julie den Bereich Human Capital and Benefits von WTW. Im Laufe ihrer 35-jährigen Tätigkeit für das Unternehmen hatte sie eine Reihe von Führungspositionen inne, unter anderem als Head of Talent & Rewards, US East Region Leader und als Leiterin der globalen Geschäftsbereiche Workforce Effectiveness und Employee Survey. Julie hat einen Bachelor-Abschluss in Mathematik von der University of Nebraska, wo sie als Chancellor's Scholar ausgezeichnet wurde. Sie ist Mitglied von Phi Beta Kappa und Fellow der Society of Actuaries. Sie wurde in die Academy of Women Achievers des YWCA aufgenommen. Sie ist Mitautorin des Buches "Closing the Engagement Gap: How Great Companies Unlock Employee Potential for Superior Results". Bevor sie 1986 zu WTW kam, arbeitete Julie als Retirement Actuary bei Hewitt Associates.
---
Anne Pullum
Head of Europe
Anne Pullum ist Head of Europe bei WTW.
Zuvor war Anne Chief Administrative Officer und Head of Strategy bei WTW. In dieser Funktion war sie massgeblich an der Festlegung der Unternehmensstrategie beteiligt und arbeitete in allen Geschäftsbereichen und Funktionsbereichen.
Anne kam im Mai 2014 von McKinsey & Company zum Unternehmen, wo sie zuvor Kunden aus der Finanzdienstleistungs- und der Rohstoffindustrie betreute. Zuvor hat Anne bei Greenspan Associates in Washington, D.C., Wirtschaftsforschung betrieben und war Analystin in der Aktienabteilung von Goldman Sachs in London. Sie hat einen M.B.A. von INSEAD und einen Bachelor-Abschluss in internationaler Wirtschaft von der School of Foreign Service der Georgetown University.
---
Imran Qureshi
Head of North America
Imran ist Head of North America bei WTW.
Imran ist dafür verantwortlich, das gesamte Unternehmen WTW mit unseren Kunden sowie unsere Mitarbeitenden mit den Gemeinschaften, in denen sie leben und arbeiten, zu verbinden.
In seiner letzten Position war Imran Co-Leiter der Region USA und davor hatte er Führungspositionen im Mittleren Westen und bei Global Services Solutions inne. Derzeit ist er Vorsitzender des Global Sales & Client Management Council und Mitglied des Growth Board von WTW, das die organischen Innovationsbemühungen des Unternehmens fördern soll.
Imran hat einen Bachelor of Science in Mathematik von der University of Manchester in Grossbritannien. Imran ist derzeit Vorstandsvorsitzender der Human Resources Management Association of Chicago (HRMAC) und Treuhänder im Vorstand der The Avery Coonley School, einer unabhängigen Schule.
---
Pamela Thomson-Hall
Head of International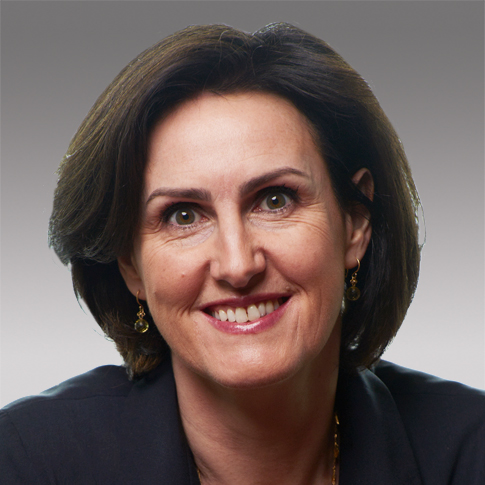 Pamela ist Head of International bei WTW.
Pamela ist verantwortlich für die Führung und strategische Ausrichtung der Geschäfte in mehr als 60 Ländern in den vier Regionen von WTW International – Asia, Australasia, Central and Eastern Europe, Middle East und Africa (CEEMEA) und Latin America. Zuvor war sie Leiterin der Region CEEMEA und des Segments Risk & Broking in dieser Region.
Pamela, die ursprünglich Juristin ist, kam vor 22 Jahren als Teil des Rechtsteams für das Vereinigte Königreich zu dem Unternehmen. Sie baute die internationale Rechtsabteilung auf und leitete sie über ein Jahrzehnt lang als General Counsel für International, bevor sie 2016 Chief of Staff und Managing Director for International wurde.
Pamela ist von der Kraft der Vielfalt zum Treffen besserer Geschäftsentscheidungen überzeugt, und ist bekannt dafür, unterrepräsentierte Talente in Führungspositionen zu bringen.
---