Why WTW Affinity?
Experience. Technology. A world of opportunity.
We succeed through the distinctive blend of our long-standing expertise and a progressive approach to the delivery of Affinity insurance programmes. Our technology-driven solutions provide a fully consolidated end-to-end service, transforming the end-user experience. This unlocks efficiency gains, increases customer loyalty and ultimately helps our clients improve financial results.
The Value We Bring to the Market
We add value across the entire Affinity insurance programme lifecycle. This enables us to develop an in-depth understanding of our clients' businesses and allows us to become their trusted long-term partner.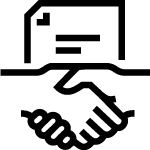 Expertise
Our vast global network and extensive client portfolio allows us to build competitive solutions that are founded on deep industry expertise. Explore our key focus industries:

Bespoke end-to-end customer-focused solutions
We work with organisations to design product and distribution strategies that align with their customer base and market positioning. Our InsurTech solutions bring these strategies to life by connecting the dots across the complete affinity insurance value chain, delivering integrated programmes through one single technology platform.
Our InsurTech platform's capabilities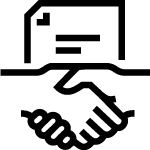 Comprehensive support services
We continue to support our clients' Affinity programmes post-implementation by providing robust financial projection models, regular performance analyses and ongoing programme management. We also provide web-based e-training courses for their customer services and sales staff in order to maximise results.
Explore our staff training capabilities