How vulnerable is your organization to talent attrition? Why are your employees leaving?
The pandemic created an environment where many employees are rethinking their careers and the role of work in their lives.
of global workforce considering leaving their employers
Microsoft WorkLab Index (March 2021)
Understanding your organization's resignation risk and the reasons behind your employees' resignation decisions is a critical step to successful intervention and talent retention.
Get to the root of your talent retention troubles
Our short diagnostic survey of extensively researched predictors of turnover can be deployed to your workforce within days, with actionable results reported immediately upon survey close.
Assess your resignation vulnerability
Benchmark yourself against 20 critical talent retention drivers
Identify talent attrition hot spots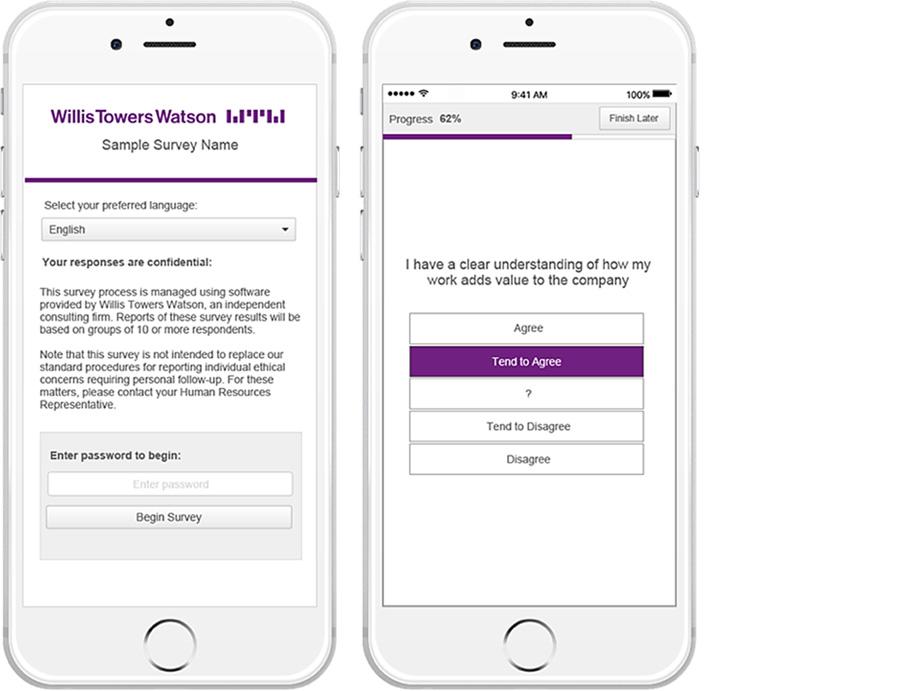 You can be confident our surveys meet the highest standards of data privacy, security and confidentiality for you and your employees.
Turn the Great Resignation into great talent retention
Your survey results will reveal powerful insights, so you can you to take immediate steps to improve talent retention in your organization.
Determine how vulnerable you are to talent loss through a single score index
Benchmark how you perform on 20 global predictors of talent retention
Identify hot spots in your business where you are most vulnerable to attrition
Explore optional turnover predictive analytics
and insights from WTW's talent retention survey including resignation vulnerability index, benchmarks of your results against the 20 global turnover predictors and talent retention hot spots by business unit or segment.
Actionable insights from your talent retention survey allow you to quickly turn the great resignation into a great opportunity
"

If you are looking for ease of access and in-depth analytics of engagement in your organization, WTW is best in class."

April T | Sr. Officer, Employee Engagement,
Enterprise organization (> 1000 employees)
Employees are looking for something different going forward — a new experience of and at work. Get the intelligence you need to deliver that experience. Come explore the WTW difference.