Why WTW Global Cargo?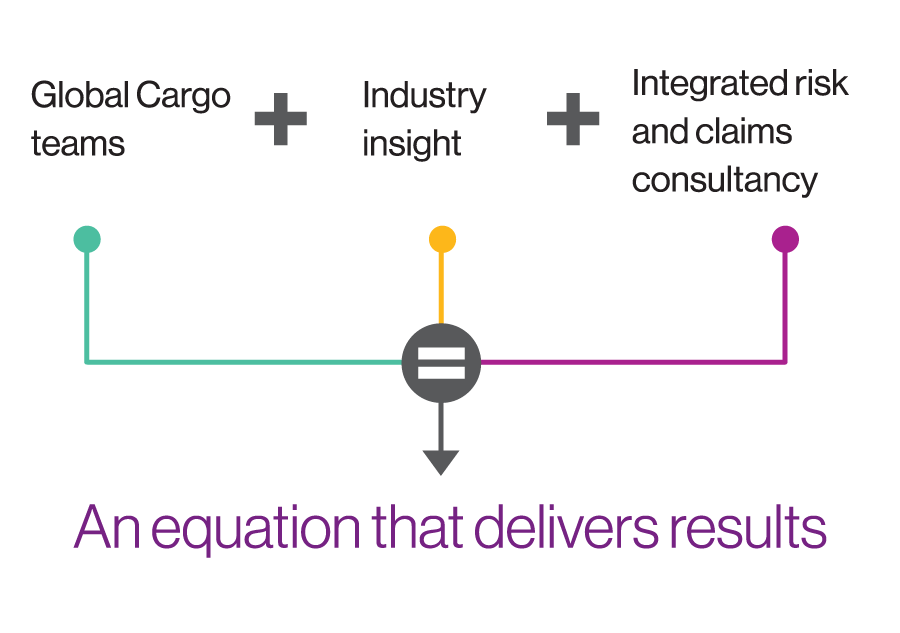 An equation that delivers results
The team's unique selling point of "best in front" of clients across geographies, is evidenced by the creation of dedicated practice groups to support your individual risk profile.
Global Cargo's 200+ cargo specialists work within an industry practice framework to provide sector specific solutions and advice via our integrated risk and claims consultancy in over 140 countries, subject to local licensing requirements.
This industry focus helps provide a risk centred solution, rather than the traditional transactional approach to insurance placement. Additionally, this collaboration helps ensure our clients are getting the best talent and market access, across geographies
Global Cargo industry practice groups
Automotive
Commodities and petrochemicals
Food and beverage
High tech
Logistics and supply chain management
Luxury brands
Manufacturing
Mining and metals
Not for profit organizations
Pharma and life science
Project cargo and construction
Retail
Satellite transport and pre-launch risks
Shippers' interest
Subsea
The Global Cargo proposition
Knowledge and experience

Our ability to work in specialist industry focused practice groups globally, is based on deep experience within the team.

The power of innovation

We use industry knowledge to deliver innovation recognising that sometimes a simple solution is the best one.

Global capabilities

A global team of 200+ cargo experts supporting your commercial opportunities in North America, Latin America, Europe, Asia, Australia and the Middle East.

Market strength

Delivering efficient premium spend and coverage enhancements by accessing the global marine insurance marketplace.

Market analysis

Insightful market selection based on settlement performance management, loss prevention and emergency response as well as financial security.

Beyond the marine transaction

As your risk adviser we have a connected approach to risk, providing guidance on all aspects of your operation, retaining the integrity of your supply chain and providing cost efficient placement solutions such as stock throughout.

Supporting you at critical times

Clear, effective advice and guidance in the event of a major loss, provided by our claims advisory with specific claims expertise based on industry sectors.

Creating partnerships

Two-fold partnership approach with you, to harness your position as the best advocate of the risk, early selection and choice of the most appropriate strategic insurance partners.

Preventing loss

In house Marine risk control expertise to assist in mitigating loss and/or damage for transit and static risks, with guidance to maximize any subrogation opportunities.