The Official COP26 art exhibition 'Art + Resilience', taking place in the Blue Zone of the conference from 1-12 November, skilfully combines both art and data, to deliver a powerful and timely visual message about climate risk and resilience.
By bringing together works of art representing countries from around the globe and various climate risks, the exhibition not only considers the wide-ranging and direct impact of our changing climate on communities, but also seeks to encourage meaningful action towards a more resilient future for all.
The Art + Resilience Exhibition features two main components:
Machine Hallucination – Nature Studies (Refik Anadol, 2021) – is a parametric data sculpture commissioned by the CCRI and Standard & Poor showcasing climate risk related data as an aesthetic art form. The four data paintings that constitute the Studies showcase cutting-edge artificial intelligence technologies and scientific tools of data analysis and are based on Refik Anadol Studio's long-term research into vast datasets of sea surface and quantum computation.
An Augmented Reality Art Trail – commissioned by the CCRI in partnership with Mott MacDonald, the Atlantic Council's Adrienne Arsht-Rockefeller Foundation Resilience Center, Jupiter and Willis Towers Watson. Ten life size posters located around the exhibition space will contain QR codes serving as unique markers to unlock artworks and accompanying climate data in augmented reality. The accompanying trail app will provide insightful narratives both about the artists and their works, as well as relay stories about a specific climate risk and three possible climate change scenarios for each featured location.
The Art + Resilience Exhibition will be displayed in PAVILION 70 (Hall 5) and across several other pavilions from November 1 -12.
---
Examples of artwork featured in the Art + Resilience Augmented Reality Art Trail
Climate Risk: Extreme Weather
Famed for his dramatic landscape paintings, Turner was not only influenced by the natural world, but also by the impact of industrialisation. This painting of extreme weather at sea features a ship at the centre of a storm. Overpowered by water and wind, it is symbolic of humans' efforts to overcome the forces of nature.
Snow Storm – Steam-Boat off a Harbour's Mouth
Joseph Mallord William Turner, United Kingdom. Exhibited 1842. Accepted by the nation as part of the Turner Bequest 1856. Photo: © Tate
Climate Risk: Drought
Ugalde combines history with geography, creating contemporary collages by placing fabrics inherent to Andean cultural traditions in the Bolivian landscape. This image is from Ugalde's photographic series of the Salar de Uyuni salt pan, a location that is an important indicator of rainfall fluctuations in the region.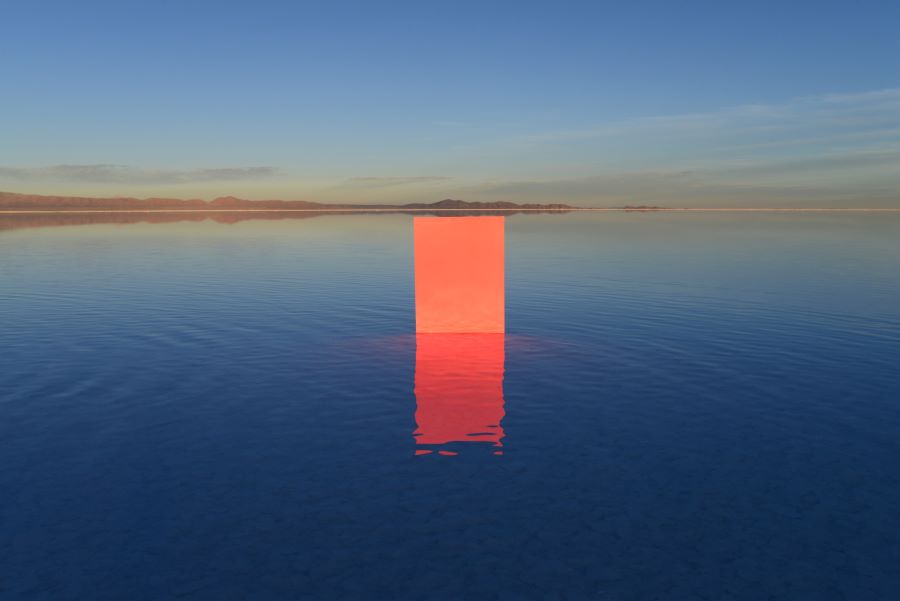 Orange
Gaston Ugalde, Bolivia, 2014. © Gaston Ugalde
Climate Risk: Wildfires
Bill Whiskey Tjapaltjarri (1920-2008) a Pitjantjatjara artist from the Western Desert, was renowned as a healer and keeper of sacred knowledge, and came to painting only late in life. Using a unique cartographic approach, he captured the rockholes, hills, and rocky outcrops of his Country around the area of Kata Tjuta (Mount Olga) and Uluru (Ayers Rock).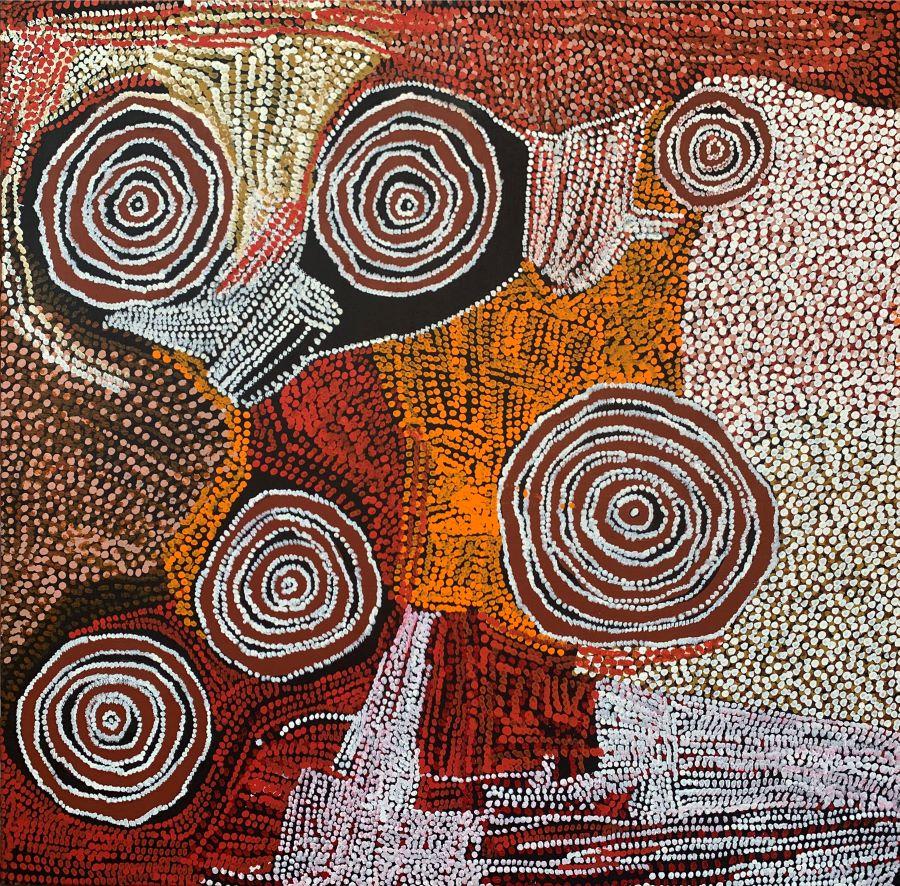 Country and Rockholes Near the Olga
Bill Whiskey Tjapaltjarri, Australia, 2008. © Estate of the artist licensed by Aboriginal Artists Agency Ltd. Kindly supported by Japingka Gallery Perth Western Australia. Photo: Jamie Plunkett, Apertunity Productions.
Download further information