In 2023, the competition for top talent around the world will continue to intensify further. Even in rapidly growing fields such as Artificial Intelligence (AI) and technology, most organizations and business owners are likely to face challenges in hiring and retaining the best and brightest employees. A recent Artificial Intelligence and Digital Talent (AIDT) salary survey conducted by WTW, a leading global advisory, broking and solutions company, found that nearly all employers, or 97% of companies in Asia Pacific are struggling to attract their digital talent.
Furthermore, 96% of employers face difficulty in retaining digital talent over the long term, particularly in positions involving AI, cybersecurity, and analytics. The good news, however, is that these employers can still change the game by rethinking and redesigning their reward offerings to match or exceed their peers by leveraging data on talent market salaries and benefits from a comprehensive and reliable database.
According to Naraphorn Inthachuea, Director of Work & Rewards, Thailand at WTW, the current job market is experiencing a digital talent and digital skills crisis. Ongoing digital transformation, the massively accelerated digitalization of the workplace and the growing role of AI and automation are some of the reasons driving the high demand for these jobs in 2023. "The COVID-19 crisis has been a driving force behind digital transformation. Now more than ever, businesses are investing in creating streamlined digital processes. Here in Thailand, the government is also pushing the digital economy to contribute 30% of the country's GDP by 2027," added Naraphorn.
Employment outlook for 2023
According to a WTW survey of over 620 companies across all sectors in Thailand, the projected salary increases this year is at 5%. Over a quarter of companies (28%) polled intend to expand their workforce in 2023, primarily in high-demand fields like Sales, Engineering, Information Technology (IT), and Technicians. For the last three years in a row, the IT job position has been ranked as having the best job opportunities.
Data Scientists and Business Intelligence analysts are in high demand and their pay reflects this. Leading experts in Thailand have also predicted that in 2023, organizations will place a premium on digital-related positions, making careers in technology and digital marketing hot commodities.
At the same time, attrition rate in Thailand has increased significantly from 9.1% in 2021 to 11.4% in 2022. Attraction and retention challenges continue to plague organisations and IT skills are most sought after by companies. Close to two-thirds (60%) of the respondents indicated the ability for their organisations to attract and retain digital talent as critical in achieving a successful digital transformation journey. This is a significant jump from 42% in 2020 and is likely to continue rising.
Why is there a high turnover despite decent pay and work?
Although digital-related roles in Thailand receive the highest pay premiums, its turnover rates exceed the general average of 9%. Roles such as those in the fields of IT Developer, Digital Marketing, and Online Community Marketing experience a turnover rate of nearly 20%.
Companies in Thailand face a fierce battle for digital talent. The top five highest-turnover jobs are Application Development (Internet/Web Application Development), Data Science and Business
Intelligence, IT Architecture (Systems Design), Digital Marketing, and Agile/Scrum Master Project/Program Management.
"Today's digital talent is looking for more than just a good salary. Organizations must also reassure their employees that their role leads to continuous learning and that they will be able to advance their skills while working. Providing a work environment surrounded by innovative and tech-minded coworkers who share their enthusiasm and preparedness for the digital transition will help to create employee experiences that attract and retain the talent needed to drive business objectives," said Naraphorn.
Figure 1: Top 10 attraction and retention tools for digital talent
Next steps in rewarding digital talent
Organizations in Thailand have come to recognize the importance of better understanding how to competitively pay for critical digital roles such as digital marketers, data scientists and application developers.
WTW data from 41 specialist positions in eight digital-related work groups from more than 200 Thai companies show that the current number of digital-specific jobs is 20% higher than last year. Cloud Computing Engineering, Machine Learning, Full Stack Development, and Technology Product Development - Prototypes and Trials are among the jobs available.
The survey also found that the hiring rate for digital positions in Thailand has increased by 31% over the previous year, from 12,937 in 2021 to 16,891 in 2022. Digital talent who does not need training on specialist skills receives a higher salary of 39% to 42% more than new graduates and those with no relevant work experience (at the operational level).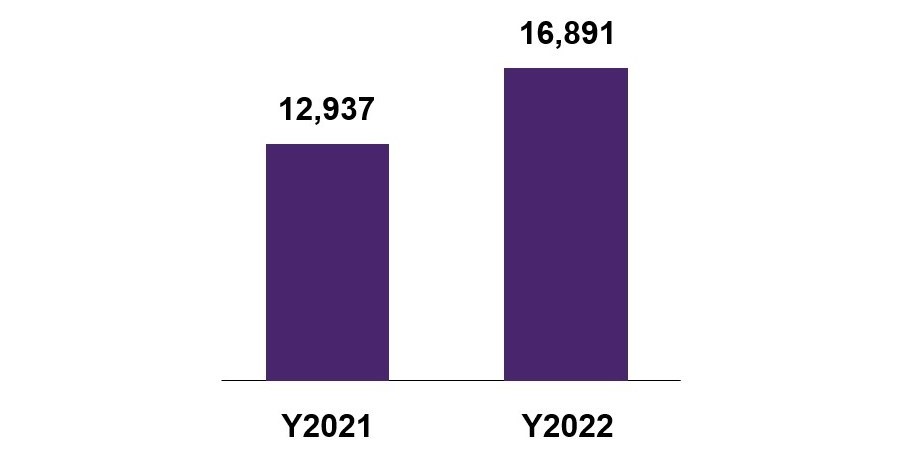 Figure 2: Hiring rate for digital positions
In addition, salaries in the digital fields can vary across industries, even for the same position. For example, Manager-level data scientists in the Tech, Media, and Gaming industries can receive a higher pay premium of 15 to 20% more than those in other industries. Other roles that are most in-demand and sought-after within the sector include: Blockchain, Agile Development & Team Collaboration, and Data Science and Business Intelligence.
Industries that are also in need of digital-related roles include consumer goods and retail, as well as life insurance.
As organizations realize the need to boost their efforts in digitalization, HR will have a crucial role in building the workforce of the future with a data-driven and forward-thinking approach.
Cash compensation will continue to be the most effective attraction and retention tool for digital talent, but there are also important and effective non-monetary factors. "Organisations will need to look beyond pay and take a holistic view of total rewards to create employee experiences that attract and retain talent needed to drive business objectives. Now is the time for employers to rethink and redesign employee reward packages," said Naraphorn.
To effectively compete against industry peers, compensation and HR professionals need to seek a more sophisticated understanding and application of data in their strategic total rewards practices and policies. Knowing the employee population is critical. Understanding what's going on is, ultimately, a future-proof way of addressing them.