Leverage HR metrics and lead your organization forward
Benchmark critical HR metrics against your industry peers and optimize your workforce strategy with our Workforce Analytics HR Dashboard. Backed by WTW's global compensation database, this interactive business intelligence tool allows you to access timely HR metrics to make data-driven decisions and optimize your organization's performance.
Conduct an organization health check. Benchmark your HR metrics to understand where your organization stands in the market
Sharpen your workforce strategy. Use critical HR metrics to deploy talent effectively in line with your core capabilities and achieve compensation cost efficiencies
Identify change opportunities. Present results to business leaders to determine change opportunities for your organization
Data at your fingertips
The Workforce Analytics HR Dashboard is an interactive, user-friendly tool that provides you instant access to 23 HR metrics that allow you to:
Run parallel analyses of metrics with simultaneous results
Drill down into data by sub-function
Customize data by revenue and headcount based on peer-industry data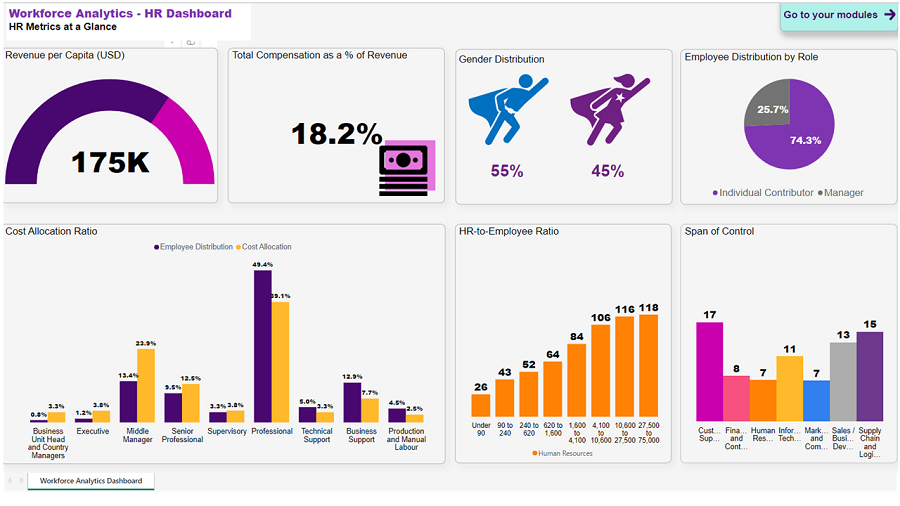 HR metrics at a glance: An overview of key metrics and dashboard analytics.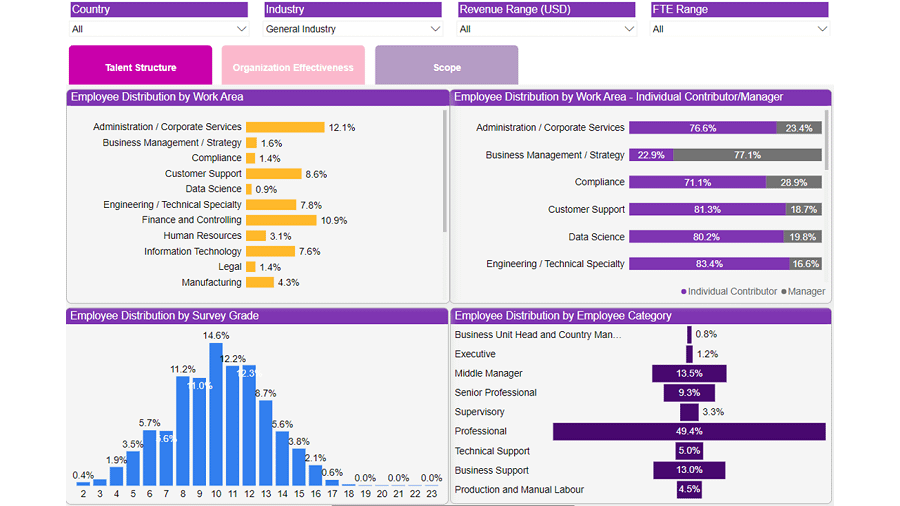 Talent structure: See employee distribution by work area, survey grade, and employee category.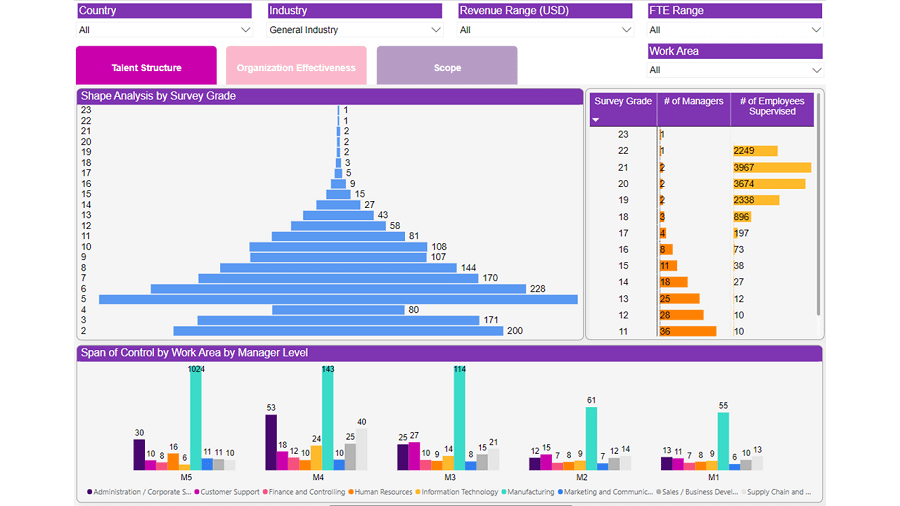 Talent structure: View key shape analysis by survey grade metrics.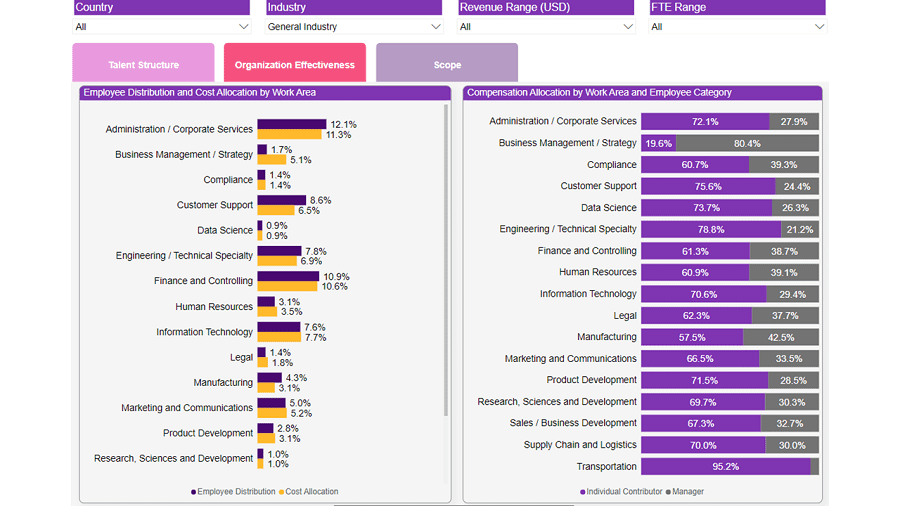 Organization effectiveness: Access key employee distribution, cost allocation, and compensation insights.
---
An in-depth analysis on talent structure:
Presents data on employee distribution by category, function and global grade
Provides visualization on staffing ratios (e.g., HR-to-employee ratio)
Shows the span of control by function and level
A full-scale review of organization effectiveness:
Presents a revenue-per capita ratio
Features compensation cost and pay mix allocations
Offers data visualization of employee productivity, costs and tenure ratio
Multiple markets across several industries
The Workforce Analytics HR Dashboard delivers comprehensive data from organizations in Hong Kong, Malaysia, Philippines, Singapore and Taiwan and crosses several key industries:
General Industry
Construction, Property & Engineering
Insurance
Pharmaceutical and Health Sciences
Technology Media & Gaming
Are you committed to making data-driven decisions that will lead your organization forward? Fill out this form to set up a demo and see how the Workforce Analytics – HR Dashboard will support your strategic objectives.