Context has everything to do with what is a good score. National culture plays a huge factor. How employees answer questions in Japan for example, is very different to how they answer in Brazil. Without this context, interpreting survey scores can lead to the wrong outcomes.
What is a good employee engagement score?
Consider the following common scenario. A company has operations in ten geographical markets, each with a geography lead. The human resource director ranks the units based on their favorable engagement index score (see Figure 1).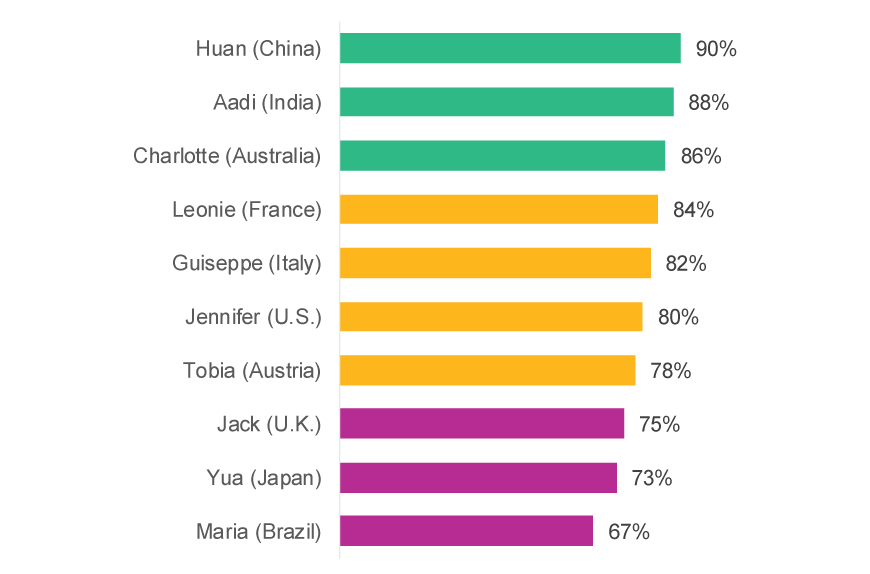 Figure 1. Geography leaders ranked by percent engaged
Sally, the human resource director, communicates the top-three leaders' performance rankings, and notes Huan, Aadi, and Charlotte are up for promotion for a great job managing their people.
Sally also arranges a "see me" appointment for three units with the lowest scores, potentially putting Jack, Yua, and Maria on performance improvement plans including a basic people management course.
Did Sally do the right thing?
What if we looked at a typical engagement score for each of these markets and then compared the company's index scores to typical market results? We see quite a different view of the leaders who are most successful and those who really need to improve.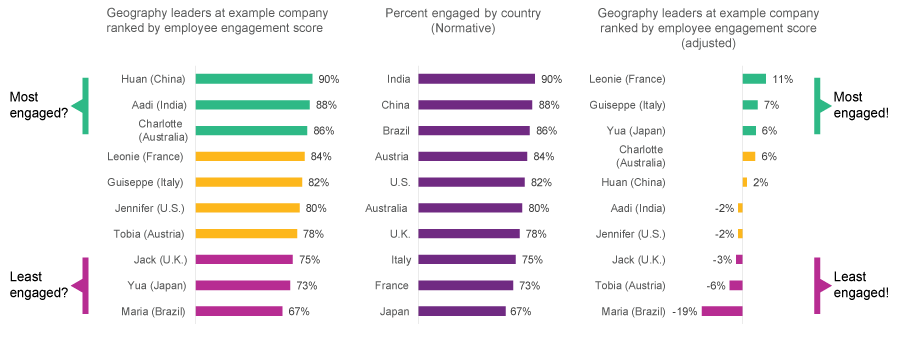 Figure 2. Geography leaders ranked after adjusting employee engagement index scores for typical results by market
Looking at the index scores adjusted for typical results by market (see Figure 2), we conclude that the scores achieved by Aadi in India and Huan in China are close to usual levels for those markets. That suggestion of a promotion based on engagement scores was premature.
When we compare Jua's score to what is expected for Japan, the difference is quite positive, and Jua might be among those deserving of that promotion. Guiseppe in Italy and Leoine in France are performing quite well, too.
Are Jack (UK) and Maria (Brazil) really in the same performance group? Not really. It looks as though Maria and her direct reports need urgent support with engagement nearly 20% lower than is typical for Brazil employees.
Knowing what is "normal" for a specific market is important as we judge the best and worst engagement scores from a survey. Adjusting for what is normal can help a company avoid costly mistakes, especially given engagement scores vary based on national context, industry, function, and other factors.
We recommend taking the time to understand typical engagement scores across an operation when applying survey results in practice. At Willis Towers Watson, we maintain over 500 separate norms just for this purpose. Benchmarking can prevent costly, unintentional errors in managing people.
Authors
---
Director
Research & Innovation Centre, London
Angela supports WTW Software users by helping to design off the shelf content, based on thorough research and statistical analyses of large scale employee survey data. Her goal is to ensure that survey content is based on the latest and most robust research evidence. When she is not working, Angela enjoys films with her sons, walks with her Bernese Mountain Dog, and a good chat with friends at book club.
---
Managing Director
Employee Experience
Dr. Stephen Young is a thought leader on the transformative power of employee listening. He believes a high-performing employee experience, at work and in life, is the key to winning the war on talent and delivering sustained financial results. He has a Ph.D. in business psychology, and more than 20 years of experience advising the world's leading organisations on making employee voices louder, clearer, and more actionable than ever before. In his spare time, you'll find Steve with his kids, cycling, and supporting Arsenal Football Club. Follow him on LinkedIn.
---
Related Newsletter
EX Insights
Explore the latest insights on aspects of EX that help you drive a high-performing culture, empower leadership and attract the people your organization needs to be successful today and tomorrow