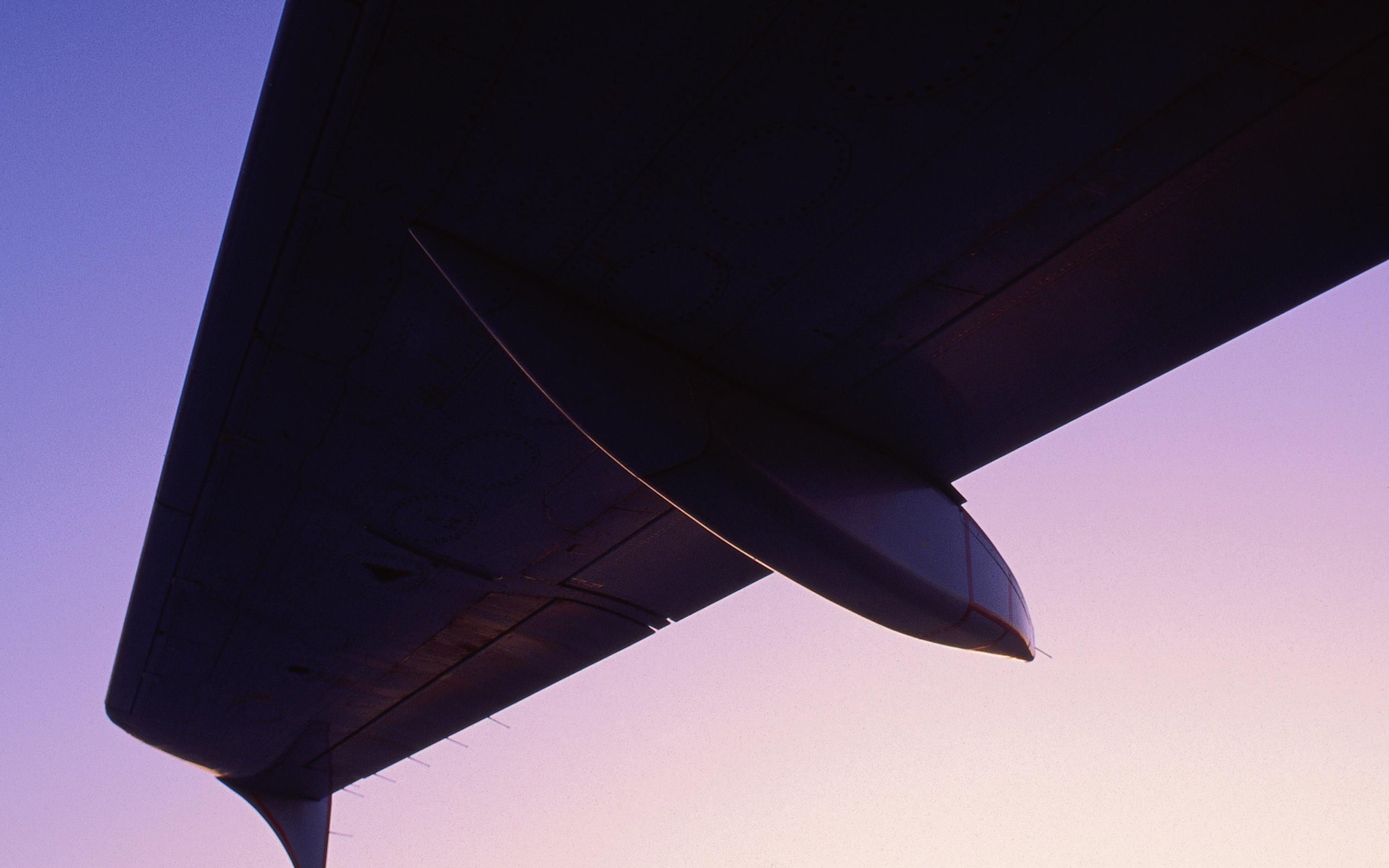 Countries around the world are struggling with the health and economic crisis created by the COVID-19 pandemic. The extensive travel restrictions caused by the COVID-19 outbreak are creating many challenges for the airline industry and its partners, compounding current hardening conditions in the insurance market.
This report summarises the most frequently asked questions from our clients and outlines what airlines and insurers can do to help each other in this situation - recognising that both industries have similar threats to their businesses.
Nobody is in any doubt that bringing some relief to airlines for the payment of their insurance premiums is a symbolic effort, but it's also a first step of a broader, mutually supportive agenda across the aviation and insurance sector.
01

What are the potential consequences of COVID-19 for the airline industry?

Short-term focus is on liquidity but consequences include:

Operations are dramatically reduced or cease altogether
Revenues reduce sharply
Airlines focus on liquidity
Insurance premium payment delays




Long-term consequences, including:

Aircraft may be grounded for an extended period
Airlines may be driven out of business
Aircraft may be repossessed by lessors

02

Do aviation insurers understand the severity of the situation facing airlines?

Insurers do understand the severity of the situation and are entirely sympathetic towards the insurance buyers. However, in the case of airlines, the major proportion of costs faced by an airline are:

Fuel
Staff costs
Leasing costs and depreciation
Maintenance
Airport and other service provider charges




In most cases, these costs make up over 80% of an airline's costs and airlines are addressing these as a priority by:

Ceasing to operate unprofitable routes and cutting their fuel usage (notwithstanding the fact that oil prices are at an all-time low)
Cutting staff costs – most airlines have taken steps ranging from salary cuts to staff furloughing
Requesting lessors to ease payment commitments
Reducing maintenance costs as a result of preserving and retiring aircraft that are not in use, plus deferring and/or cancelling orders
Obtaining deferred payments on airport and service provider charges




Insurers understand the focus on liquidity and are responsive in varying degrees with the deferring and easing of premium instalment payments.

Regulators and rating agencies are taking greater over-sight of insurers' financial well-being and cash reserves. Security rating down-grades are already being considered and are taking effect. For example, the Lloyd's market, which is significantly impacted by contingency risk losses (event-cancellation-abandonment), as well as significant potential for claims in the property and casualty sector (business interruption).

03

Why is the aviation insurance market asking so many questions before helping the airlines with their premium payments?

Insurers are reluctant to adjust premium payment terms before being able to analyse the impact of the risk factors they are facing themselves. Their consideration will account for the stage in policy term, as well as past and current claims volume against the premium charged. Every country (and their airlines), are in different phases of this situation. Each airline has different operational requirements and a different liquidity position. Some may have the financial backing of their government and others may be facing imminent failure.

Airline insurers have an obligation to their shareholders to undergo strict analysis in order to minimise a situation where they might face increased credit risk and debts. As such, they need the airline to provide them with detailed operational and risk information in order to assist them with their decision-making process.

04

How could the aviation insurance market be impacted by COVID-19?

Insurers are likely to see a significant reduction in premium liquidity and a reduced income (most strongly at policy expiry where airlines will be expecting a speedy settlement of premium rebates).

Adjustments in liability premium are made by virtue of the significant drop in passenger numbers and cycles
Aircraft groundings (lay-ups as applicable) reduce aircraft hull premium
Brokers looking to negotiate reductions in deposits/instalments for airlines with non-adjustable policies or those with 'per aircraft' liability rates




IATA has predicted a 48% decrease in passenger demand which could result in a significant shortfall in airline premiums1. However, such predictions are at the mercy of global events.

05

How can we support you in the current landscape?

The Global Willis Towers Watson Aerospace team is supporting you and your organisation as we navigate these challenges together. We are formulating individual client action plans to ensure that we are providing the most relevant and appropriate support to each organisation.

Willis Towers Watson Aviation Action Plan, analysing and managing the impact of changed exposures:

Reviewing the impact from revised passenger, traffic and exposure data for the remainder of your policy period
Communicating our client's situation and downturn in risk exposures with regular clear messaging to insurers
Pro-actively arguing for cashflow management; through negotiating with insurers for premium instalment deferral, premium instalment restructuring, early adjustments, lay-up credits and so on




Sharing market insight:

Engaging with each insurer to determine their appetite and attitude during this crisis
Exploring new ways to adjust policies in support of our mutual clients
Maintaining and delivering regular updates of market information to our clients




Assessing renewal options and strategy:

Referrals to our business continuity and crisis management consultants
Encouraging clients to adopt our client facing technologies – Risk Intelligence Central
Encouraging new capacity to enter the aviation sector. This is an opportunity for new insurers who may not have experienced the losses of past years to write aviation insurance

06

COVID-19 and SARS: Lessons to be learned? Are there similarities between COVID-19 and SARS as far as airline insurers are concerned?

In 2002, the outbreak of SARS came shortly after the effects of September 11, where insurance premiums increased by a multiple of between 4 or 5 times the premium levels that existed in 2000 – 2001. The SARS outbreak was relatively short lived (November 2002 – July 2003), but because it was a new phenomenon, it had a significant impact on China, Hong Kong and Vietnam (amongst others), as well as a "ripple effect" on the rest of the region. It was not necessarily viewed as a global phenomenon as COVID-19 is currently.

COVID-19 has the potential to be far more damaging to insurers and airlines, than either the 9/11 terrorist attacks, or SARS

COVID-19 has the potential to be far more damaging to insurers and airlines, than either the 9/11 terrorist attacks, or SARS, due to the depressed state of the airline insurance market and the global reach of COVID-19.

How did SARS impact the airline insurance market?

At the time insurers, were enjoying unprecedented profitability with a global premium base of approximately USD 4.25bn in 20012.

It is important to note however, that the airlines did not suffer this premium burden entirely on their own as the vast majority of the world's airlines were able to pass on their increased insurance costs to the passengers through ticket surcharges.

Furthermore, in 2002:

Insurers had the benefit of USD 3.75bn in premium versus USD 1.1bn in claims (loss ratio of 29%)2 and
Airlines continued to pass on their insurance surcharges even though premiums in 2002 had reduced by approximately 20% from the preceding period2
SARS was a significant disruptor to the Asian airline industry. What made it worse was that it followed soon after the deeper impact on international travel following 9/11, as well as the uncertainty brought on the world by international terrorism and geopolitical conflicts




The international aviation insurance community, led by the major brokers, were able to come to the aid of the airlines not just because they were suffering on several levels, but because the insurers:

Realised that the reaction after 9/11 may have been perceived by buyers as too extreme
Had a very positive cash balance for 2002 that allowed them to offer some help in terms of cash flow
Wanted to show the industry that they were prepared to temporarily accept a lower payment amount based on lower exposures




Many airlines were grateful to the insurance community for responding so quickly and generously to the needs of the industry. However, the SARS epidemic resembled a "sharp 'V' " as global travel recovered very quickly after SARS disappeared and insurers were not adversely affected.

Why are insurers not willing to offer the same kind of premium relief as they did in 2003?

Despite COVID-19 creating a considerably more drastic disruption in cash-flow, we have already begun discussing various premium instalment solutions and upfront credit opportunities in order to provide an immediate financial alleviation for our shared clients. Each risk's eligibility for such measures are, of course, looked at on a case-by-case basis depending on past and current claims, credit risk, relationship and past payment record.

07

Could aviation insurers benefit from a reduction in claims as a result of the significant drop in air travel?

This may well be the case (and airline insurers are hoping that it is) but it is not certain.

Firstly, there is still a significant proportion of the calendar year (and in most cases, the policy year), to run. Airlines may start operating again, in the relative short term where COVID-19 cases have reduced sufficiently for governments to authorise the re-launching of flights. At any stage, claims can occur, and airline insurers will need to have the cash reserves to be able to respond. The primary purpose of airline insurance is to act as a balance sheet safety net against catastrophic loss. General claims will always occur but catastrophic loss events are unpredictable (see IATA safety results 2017 versus 2019)3 but must be factored into an insurer's portfolio pricing and income volume.

Secondly, aircraft are still exposed to claim events whilst they are on the ground. Where there are many aircraft parked in close proximity, a hailstorm, typhoon, or a terrorist attack could result in significant damage and a significant claim to insurers.

Furthermore, a reduction in claims will merely be offset by a reduction in premium levels which will delay the market returning to their targeted premium base when the exposures recover to their previous levels.

When industry premium is at a similar level to industry claims it is clear why insurers feel they can ill-afford premium concessions in the short-term for COVID-19

Each airline's premium goes to pay insurers' cost of capital, operating costs (including reinsurance protections), pay-back for the individual airline's claims and their wider-portfolio, future catastrophe events and of course the actual individual risk exposures and policy limits. One could say that 30-40% of an insurer's premium income covers expenses before claims are considered. Given this generic premium 'allocation', when industry premium is at a similar level to industry claims it is clear why insurers feel they can ill-afford premium concessions in the short-term for COVID-19. There is risk that insurers additionally compensate for reduced risk exposures by rate increase that is above the pre-COVID-19 trend. When exposures recover to 2019 levels, will insurers return that additional compensation?

08

Insurers and premium: Is there something that can be done?

Insurers are not immune from the effects of sudden change in the airline and travel industry. There is continued expectation that insurers pay for claims promptly. These claims will come from past events, as much as those of the future. This requires a consistent revenue stream that must also cover their fixed costs, where their own portfolio reinsurers are not giving significant alleviation. There is an understanding from insurers that premium is year-end loaded, with a steady and expected flow of attrition claims.

Actuarial analysis may reveal that reduced flying means proportionately less claims during the grounded period and the global re-start phase. Catastrophic events (and their quantum) are not easily predictable - 2017 was IATA airlines' safest year (deaths per 1m departures) but 2019 did not follow that trend3.

Insurers may have to accept a lower expectation of 2019/20 premium but where it's within their control, they will introduce minimum premium factors that will give better certainty of their portfolio premium income.

Given airlines' own thin margins, in a volatile industry, it is not surprising they levered all aspects of market competition to achieve the lowest insurance cost. The hardening airline insurance market of the past 18 months has been caused by insurers' own survival instincts. They consistently lowered insurance unit cost, in a market of over-supply, to a finite and (at best) static number of customer airlines. Industry exposures rose annually and for most years, in the last decade, claims exceeded premium income.

Insurers have witnessed the results of their own poor business discipline that has been an advantage to customers

Aviation insurers still claim to be in the growing phase of price remediation. COVID-19 will certainly not impede their aim to achieving sustainable industry premium goals. Insurers are very much engaged with the majority of their airline clients in a personalised manner. They do not wish to see respected customers' businesses fail. However, insurers will not believe that such a failure could be their own responsibility given their consistent past commitment to unit cost reduction. Insurers have witnessed the results of their own poor business discipline that has been an advantage to customers, resulting in insurance companies leaving the sector and a period of consolidation which has lead to significantly reduced market capacity and the number of insurer units.

The capacity that each insurer can commit is founded on their purchase of a variety of reinsurance treaties. These treaties offer the ability for the insurer to off-load the cost of exceptional industry claim events and/or a proportion of its portfolio claims. These claims are then presented to specialist treaty reinsurers (often these are within the large reinsurance companies that also take a share of the original direct purchase).

Given the negative results of airline insurance in recent years and the pressure of the very poor performance in 2019, these reinsurance treaties were sold with minimum premium thresholds. If an insurer gives back to its clients a proportion of its income, it cannot recover the same from its reinsurers - even if rightly claiming there is a downturn in reinsured risk exposure.

Insurers therefore are constricted by contractual commitments to their reinsurers without which they cannot commit the same level of capacity as competitively to the original airline customer-base. There is a considerable volume of claims (attritional as well as major partial losses) without reinsurance treaty protection so these must be paid from the insurers' own retained premium reserves. In the past, insurers have 'burnt' through a large proportion of these reserves, leaving few funds remaining to cover operational costs and potential return on investment for demanding capital providers.

09

Can lessors help to mitigate airline cash flow?

This is an avenue being rigorously explored by airlines and by brokers, in partnership with their airline clients. Note that leasing companies' insurance is also purchased with very much the same insurers as airlines.

Like the premium relief requests being asked of your insurers, deferral or renegotiation requests of lease rental agreements are also surging

Like the premium relief requests being asked of your insurers, deferral or renegotiation requests of lease rental agreements are also surging. Aircraft lessors may be forced to repossess more aircraft than usual if airline clients go bankrupt. While government assistance may lessen this blow, insolvencies are still to be expected at this point. Typically, when that happens, the repossessed fleet is then in need of a new home, which becomes increasingly more difficult to find in an deflated market. The leasing sector notably has more substantial liquidity than their airline clients allowing them to fair better in this kind of downturn.

It is also important to add that lessors have the freedom to choose which airlines they wish to support in terms of flexibility of lease payments on a per aircraft basis. In almost all cases, insurers are not able to do this, as they are obliged to provide cover for entire airline fleets (with their associated financial obligations), and not individual aircraft.

10

What happens if the aviation insurance market suffers another loss-making year?

There could be another loss-making year due to:

Airlines going out of business
Poor claims results
Unsustainable premium levels resulting in a dramatic reduction in capacity




This is a scenario which could potentially impact both insurers and airlines far more severely than the current situation with regards to insurance costs.

It is highly likely that given any of these situations (or a combination of them) that insurers will be forced to push for more significant rate increases in the latter part of the year. The question is then whether there will be sufficient passenger traffic to be able to pass these additional costs onto the passengers in the form of surcharges (as happened post 9/11).

It is equally possible, insurance company management concludes that despite achieving a trend of premium remediation over the past year, aviation remains a market of unpredictability and poor returns and therefore may decide to exit the class in part, or in entirety.
Footnotes:
Data source IATA press release, April 2020. https://www.iata.org/en/pressroom/pr/2020-04-14-01/
Data source Global Aerospace, February 2005, Willis Towers Watson Aviation Conference
https://annualreview.iata.org/safety