Dynamic TCOR presents a holistic, concise view of your total cost of insurable risk (TCOR) across all classes of insurance.
This tool is much more than a simple budgetary view. Rather, it provides a dynamic perspective that includes risk as an added dimension. Beyond budgetary, it offers total cost with risk in sight.
Dynamic TCOR captures known costs and expected retained losses for all major coverages within your insurance portfolio. Willis Towers Watson's proprietary suite of risk-specific models simulate loss outcomes at the full range of likelihood levels, demonstrating potential TCOR volatility and enabling evaluation of risk transfer. Dynamic TCOR enables you to:
Evaluate risk holistically by displaying retained loss outcomes across all major coverages.
Scrutinize the risk transfer strategy through an explicit calculation of financial benefit across a broad spectrum of loss outcomes. See how often you expect your losses to fall short of your insurance spend and how often you should win the "insurance bet".
Identify the risk drivers that expose your organization to significant adverse outcomes.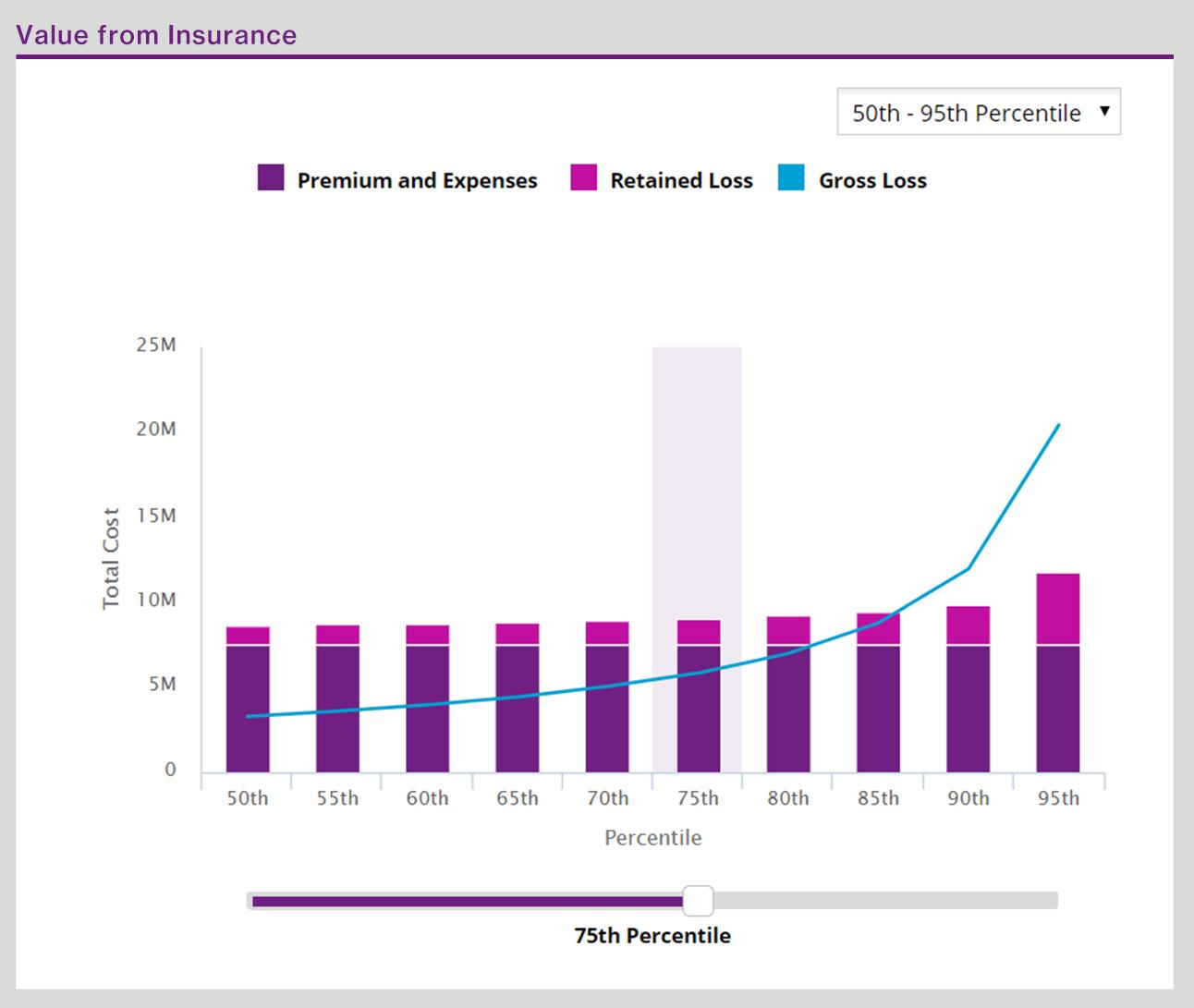 Dynamic TCOR tool screenshot
Why should you use Dynamic TCOR?
Use Dynamic TCOR to:
Gain a single, holistic view of the cost of all insurable risks.
Gain insight into loss volatility for each class of insurance. The tool connects to our suite of risk-specific models, providing best-in-class risk clarification for a breadth of insurable risk
Provide an overall scorecard that assesses the value created by your insurance strategy and spend
To explore alternative insurance strategies and dynamically view the corresponding impact on volatility and TCOR
For whom is it appropriate?
Any company that buys insurance and wants to explore the risk/return equation
Companies of all sizes. No company is too large or too small to benefit from this tool
What geographies does this tool support?
This tool is ultimately for all clients, in any country.
It includes 24 insurance classes with international and U.S. applicability.
We will continue to add more classes and country-specific variations as we gain data and insight globally.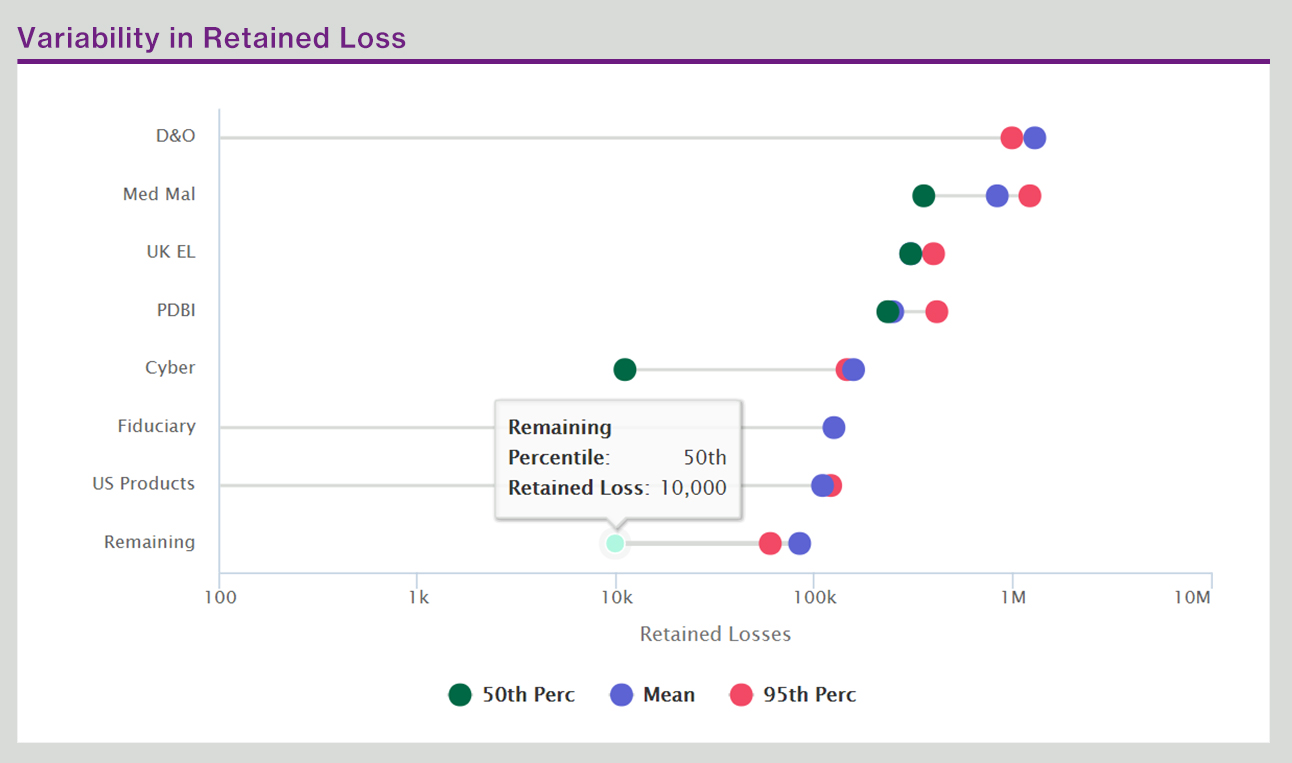 Dynamic TCOR tool screenshot
When should you use Dynamic TCOR?
Use this tool when renewing your company's overall insurance program or when considering changes to individual insurance coverages.
What can I do with information gained from Dynamic TCOR?
Evaluate which classes of insurance drive the total cost of risk and make targeted adjustments to the insurance program.
Identify risks which would benefit from a more tailored, deep-dive analysis from the spectrum of other risk and analytics approaches.
Assess whether the current insurance strategy is in line with your company's overall risk tolerance.
Answer the question "When does my insurance strategy pay off?" Demonstrate that insurance creates a more predictable environment, reducing volatility, improving stability and protecting from tail risk.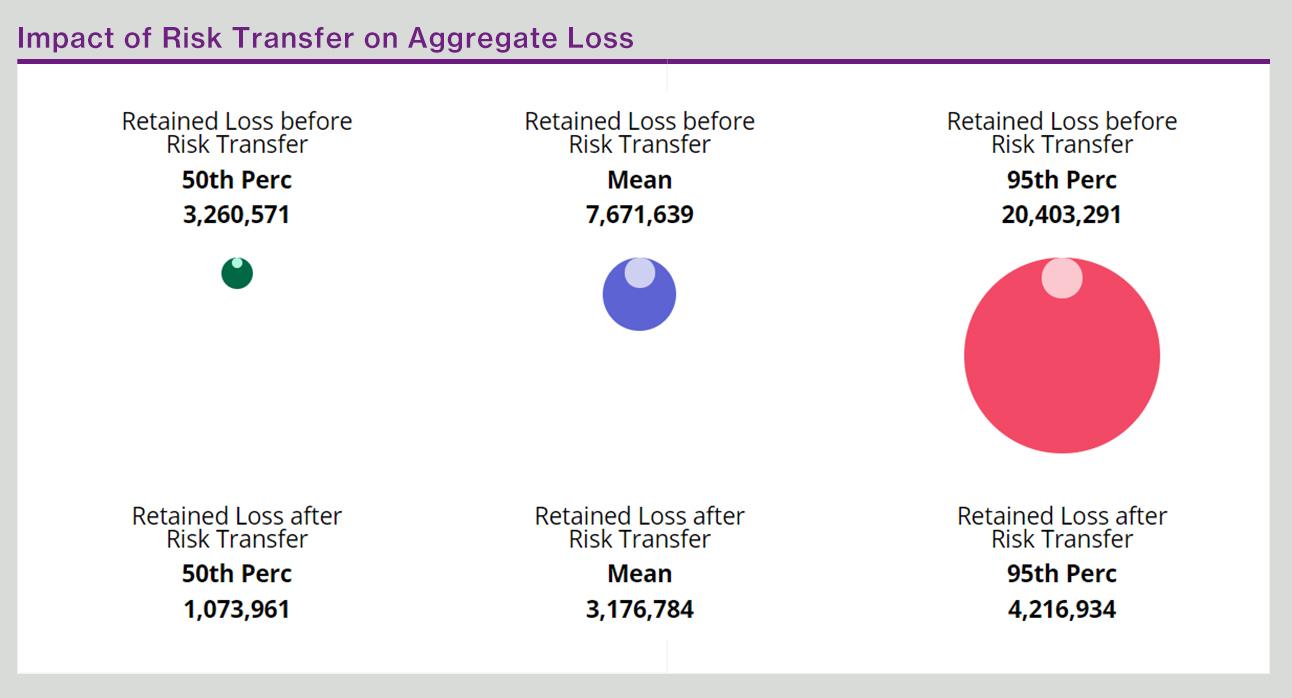 Dynamic TCOR tool screenshot