As the COVID-19 outbreak continues to spread across the globe, employers in Asia have been in the eye of the storm from the start. Mobility has been severely restricted, within countries and across borders, and all organisations — regardless of sector — are feeling the brunt.
The outbreak has potentially extreme implications on the way businesses operate, how costs are managed and how workforces are structured. From initial, short-term actions (halting operations where possible, keeping employees at home, and stepping up communications to ensure employees understand how to stay healthy), many organisations are also now thinking about the longer term impact and mitigation strategies.
A recent Willis Towers Watson survey found that over half of employers expect a moderate or large negative impact on business in the next six months, and one third over the next year.
Our recent survey found that over half of employers expect a moderate or large negative impact on business in the next six months
It's clear that at minimum, employers will have to consider the impact to revenue from the outbreak. At most, entire working models may have to be thought through and reconsidered in light of the new health risks. In this article, we consider the various implications of COVID-19, from the immediate to longer-term — and the human impact on employees, who are the first to feel the change.
Immediate impact
When COVID-19 first started to spread, Willis Towers Watson conducted a pulse survey in the four main markets of the outbreak to gain a quick snapshot of how employers were responding — and what we learned was heartening. While employers struggled with the impact from a financial and business perspective, it was clear that their top priority was the health of their workforce.
Unsurprisingly, most companies are anticipating some negative impact on their business performance. However, most are not making any adjustments to their annual revenue targets just yet.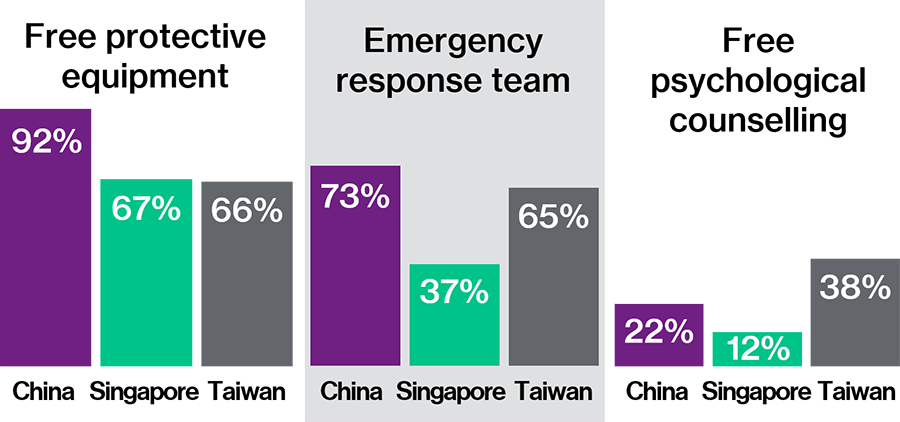 Figure 1: Actions taken in support of employee wellbeing
Across China, Singapore and Taiwan, employers immediately put in place several provisions to safeguard employees and their families — 92% of China respondents said that they provided free protective equipment such as medical masks and antibacterial products.
A little further south, Singapore employers were slower to set up emergency teams to respond to the viral break — only 37% said they had done so by mid-February, compared with two-thirds in Taiwan, and three-quarters in China.
Employers in Taiwan even took stock of employees' mental health, with almost two in five offering free psychological counselling — compared to one in five in China and only 12% in Singapore.
Changes to work and rewards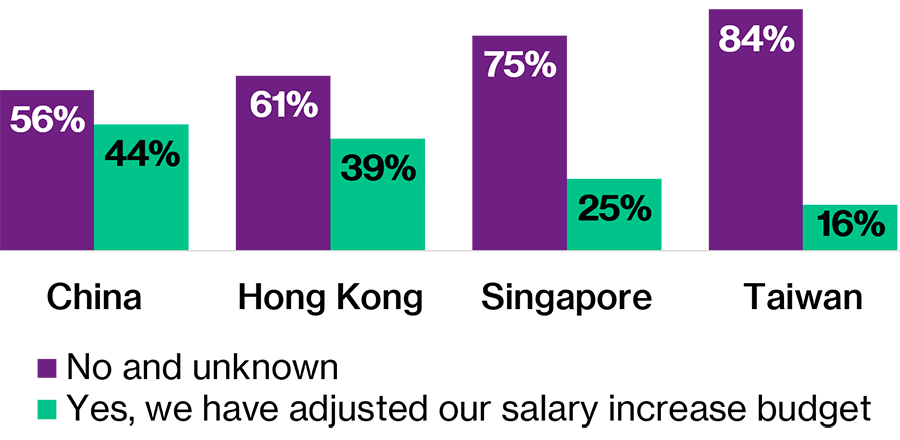 Figure 2. Adjustments to approved salary budgets in response to the impact of COVID-19
With the increased financial pressure, it's no surprise that some employers are adjusting their 2020 regular annual salary increase budget. Some are considering even more extreme measures:
of employers in Singapore said that they will implement salary reductions compared to only 2% in Hong Kong.
of employers in Hong Kong are discussing layoffs.
of employers in Singapore are discussing layoffs and hiring contingent workers in the next three months.
However, the news is not all bad. The 2020 COVID-19 Hourly Employee Pay Practices survey found that almost three-quarters (72%) of companies are most likely to continue to pay hourly employees with confirmed cases of COVID-19, and more than half (54%) will continue to do so if employees' work locations undergo a mandated closure.
The economic versus human impact
The economic impact of COVID-19 is being discussed at length — the economic fallout of slowing businesses, interrupted supply chains, anxious workforces.
In the short term, employees will be adversely impacted by heightened health concerns and general anxiety. Some will fall sick, or have family members fall sick, and incur medical bills and the untold impact of mental stress and worry. Short-term actions of employers will go some way to address these concerns. Quickly adapting to flexible working, proactively shutting down offices and regular communications to keep employees engaged and aware will have a positive impact. It's important to note also that employers in Singapore do not believe that working from home is leading to any productivity losses — yet. Although they do promote regular check-in with the team and manager to feel supported and coordinated.
In the longer term, there will be more complex consequences including the fallout from reduced pay and potentially increased redundancies due to slowing business activity. However, we may also be moving towards a more efficient model of work, one that takes advantage of our technological advancements better than we do today. We can see:
More work being done flexibly, over the phone and through video conferencing tools. As this trend continues, businesses may become more efficient with less time and other resources wasted in travel and traffic. The environmental impact will also pick up with reduced carbon footprints — we are already seeing a reduction in air pollution in China, for instance.
With the evolving situation, business priorities will be reviewed and resources will be re-allocated according to changing business objectives. For instance, we can already observe some employers focusing on key talent retention and incentivisation, which may have a positive impact on business in an uncertain environment.
In the meantime, employers will consider optimising their workforce from the perspective of cost and the changing business environment. Companies are considering automation, free agents, contingent workers to accomplish works, linking workforce performance outcomes with their evolving business needs.
While the change is likely to be disruptive, we can see that employers have already taken many steps to safeguard their employees. Many are cutting the salaries of their senior staff, including at the CEO level (for instance in the hard-hit airline industry); retail, restaurant, and gig economy firms have adjusted leave policies to provide pay to staff recovering from a coronavirus-related event; while tech companies are paying hourly workers impacted by office closures.
With the effects of COVID-19 being felt around the world, there are many challenges for HR to overcome. We will continue to keep you updated on the measures being taken by employers and share ways to help minimise the impact to your business and workforce in the hope that, as the outbreak spreads, employers globally can benefit from the early learnings in Asia.
---
About the survey
Willis Towers Watson conducted pulse surveys in China, Hong Kong, Singapore and Taiwan during 19-27 February to understand the HR actions taken by employers in response to the COVID-19 outbreak. The surveys had a total of 611 participants across all industries (China: 170, Hong Kong: 135, Singapore: 136, Taiwan: 170).
Authors
---
Global Business Leader, Rewards Data Intelligence
---
Rewards Data Intelligence Leader, International
---