Intelligence about why talent joins and leaves, right from the source
Understanding why talented people join and leave your organization can provide real insight into your workplace culture and talent value proposition. Use onboarding and exit surveys to capture, mine and act on it.
Critical component of a strategic employee listening strategy
Get timely feedback from critical workforce segments on your recruiting process, training, role clarity, manager support and reasons for leaving. Focus on voluntary terminations and regrettable losses to capture the most meaningful information. Link results to other employee life-cycle data (e.g., engagement) as part of a strategic employee listening strategy to provide full understanding and the right focus for action.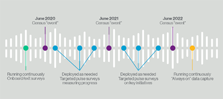 Onboarding and exit surveys are critical to comprehensive employee listening programs
Powerful reporting and insights
Uncover hidden opportunities by polling employees on key areas including job preview accuracy, early performance/turnover risks, reasons for leaving and willingness to return. Solicit employee comments to bring meaning to survey responses. View results in an interactive tool that gives you and your managers power to segment and report. Uncover trends and take action to improve your employee experience, increase engagement and reduce turnover.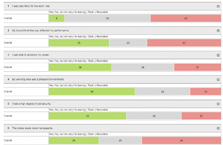 Uncover trends and take action with our interactive reports
Cost-effective, easy to implement, and automated
Leverage Willis Towers Watson onboarding and exit survey templates to get up and running fast. Easily integrate with your HRIS to automatically administer your surveys at key transition points such as after the first 90 days of hire and last day of employment.
Our onboarding and exit survey templates get you up and running fast
Unleash the power of Willis Towers Watson's software, data and advisory services to deliver a world-class employee survey and insight program. Come explore the Willis Towers Watson difference.