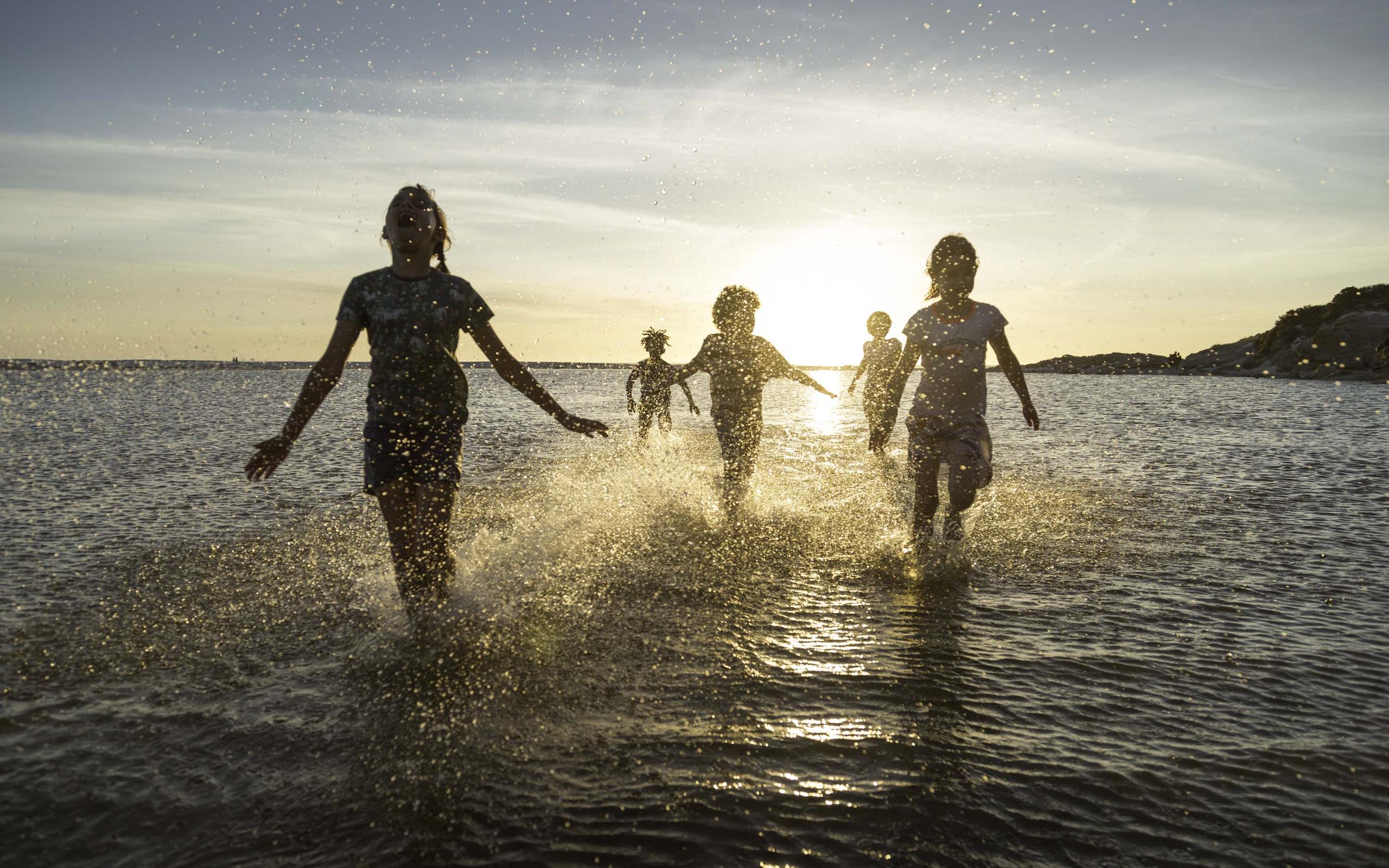 ​
The health and wellbeing space in Africa has been changing rapidly; nonetheless, it still has deeply traditional facets at the same time as trying to incorporate a digital future. Employers may find themselves pulled in many different directions, particularly when it comes to the mental wellbeing of their employees, a subject which is still considered taboo.
How can employers navigate this challenging terrain? Jeremy Povey had the opportunity to discuss some of these issues at a recent WTW roundtable.
Speakers
Jeremy Povey
Health & Benefits, CEEMEA, WTW
Pheona Chua
Health & Benefits, Asia & Australasia, WTW
Dr Kylee Montgomerie
CEO, One Stop Wellness, South Africa
Dr Oluseun Peter Ogunnubi
Senior Lecturer, Department of Psychiatry, College of Medicine of the University of Lagos, Nigeria
---
Jeremy Povey (JP): How would you describe the current state of healthcare and wellbeing for employees in Africa right now?
Dr Kylee Montgomerie (KM): A lot of people are struggling. We are seeing a surge in unmanaged blood pressures, cholesterol, cancer. We've seen a lot of people neglecting their normal medical check-ups because of fear going into the doctor's rooms. But one of the most worrying aspects we are noticing is the huge increase in mental health problems.
"

One of the most worrying aspects we are noticing is the huge increase in mental health problems."

Dr Kylee Montgomerie

| CEO, One Stop Wellness, South Africa
And in the African population, people don't want to talk about mental health. It's still seen as a taboo topic. From that point of view, I think mental health is a big problem and it's impacting physical health.
JP: Dr Ogunnubi, do you see a difference between how multinational employers and local companies view this issue on mental health? Is it different with distinct groups or types of companies?
Dr Oluseun Peter Ogunnubi (OPO): Jeremy, that's an interesting question. I've offered an Employee Assistance Program (EAP) for three years to a national organisation and a multinational. After the contract period, the national organisation was dismayed to hear that we had only reviewed 53 cases – including suicide cases that were averted and 10 cases of mood disorders – to them it was still too little.
​
I reasoned that what matters should not only be the bottom line, the money, the coins. In fact, it would have been worse if I'd seen over 2,000 employees with psychological problems. But to cut the story short, the contract was terminated because they felt that the money does not justify the outcome.
Now switch to the global brand, we probably saw 22 cases in a one-year review. Guess what, the project is still running because as far as they are concerned, one percent is enough.
So, the thinking is quite different between global and national organisations. And that's a problem; employers need to see wellbeing as a duty, and not about the coins.
JP: Are there any critical areas or need for improvement – such as early intervention and prevention — is that a critical issue in Africa?
KM: It is critical, because we see too many people who are, for example, ending up with amputations from diabetes because they don't understand their care. If someone's first diagnosed with diabetes or even when they are pre-diabetic, we can turn it around.
The companies we've noticed where we run educational programs have much lower levels of chronic illness progressing to hospitalisation. In my opinion, we have to push education — if we can catch the signs early, whether signs of cancer, signs of diabetes, signs of depression, we'd have a much better chance of saving lives.
JP: Pheona, you're based in Singapore. Some of the things that you've been hearing so far, do those resonate with you? How does that compare to the key drivers in Asia?
Pheona Chua (PC): There are certainly some commonalities. Our Benefit Trends Survey found that 66% of employers in Asia are telling us that the key concern today is addressing stress, burnout and mental health.1
Figure 1. Employers main concern for their workforce is employee stress, burnout and mental health issues
Many employers are recognising that they need different ways to build resilience in the workforce. We also hear that in terms of measuring. As Dr. Ogunnubi mentioned, people often looking at the dollars rather than the usage. What we've found is that more employers are moving away from the return on investment (ROI) approach when it comes to the success of the wellbeing program and taking more of a value on investment (VOI) approach, to recognise that wellbeing program outcomes are not just measured in financial returns, but across various goals, milestones and usage rates.
JP: Just picking up on that point where there is a great need for education on mental health. How does the stigma and cultural issues, where people just don't want to talk about it, affect this?
OPO: To be sincere, the situation in Nigeria and many African countries is gradually changing. In the last 30 years, I've been involved in the mental health advocacy and if we compare and contrast where we were and where we are now, we've made some significant positive steps in the right direction. Maybe before, around 2% to 5% were well-informed about mental and emotional health.
Let us say that we have now moved roughly to 13% or 15%. But we still have a very long way to go. Don't forget the fact that 60% of the population in Nigeria are in the rural areas. They have no access to the internet or social media platforms. So, there's a need to increase awareness; we try to advocate "It's okay not to be okay." Call for help the way you call if you have physical problems. Education is key.
KM: In South Africa, even though a lot of companies do have an EAP, there's a stigma about the information that will be shared. Many feel that if the employer finds out that they called in for mental health instability, they will lose their job. We have to get across that it's confidential, that we're not sharing it with the employer.
JP: Pheona, let's turn now to what you're seeing. What sort of trends have you seen evolving in the last few years?
PC: The biggest shift we've observed recently is that employers are recognising that they need to go beyond the usual program considerations to achieve sustainable change in the long term. This involves enhancing the employee experience through the deployment of technology, building compassionate leadership with active listening strategies, considering cost optimisation techniques and looking at value of investment rather than return on investment.
JP: What about any future trends?
PC: In the near future, wellbeing will play a critical role across all business functions as part of the employee experience journey, not only being led by HR.
Moving forward, we see more ownership from senior leaders. Managers will be accountable for the wellbeing of their people. I think this will be a more sustainable approach moving forward.
There will also be efforts to better connect wellbeing to D&I (diversity and inclusion), Corporate Social Responsibility initiatives, and ESG.
And certainly, technology is going to play a significant role. Our research shows that over 70% of employers in Asia Pacific and 69% in EMEA, are planning to have an enhanced digital strategy in the next two years to support across mental, physical health conditions, virtual care and other supporting services.1
Figure 2. Employers that currently have a digital benefits offering, and how many plan to enhance in the next two years
OPO: That's important; I like what you said. The truth is the future is there — in the employee experience journey. Let the experience of the employee be different right from now. It is the duty of organisations, employers to make sure the future that we hope for starts now. And once we're able to do that, we'll be able to achieve many things.
Source
1 WTW 2021 Benefit Trends Survey (see Africa results)
Meet our experts
---
Senior Consultant, Health & Benefits, CEEMEA
---
Associate Director, Corporate Health & Wellbeing, Asia & Australasia
---