Meet Engage
WTW's employee engagement platform
Discover why thousands of organizations love Engage and why you will too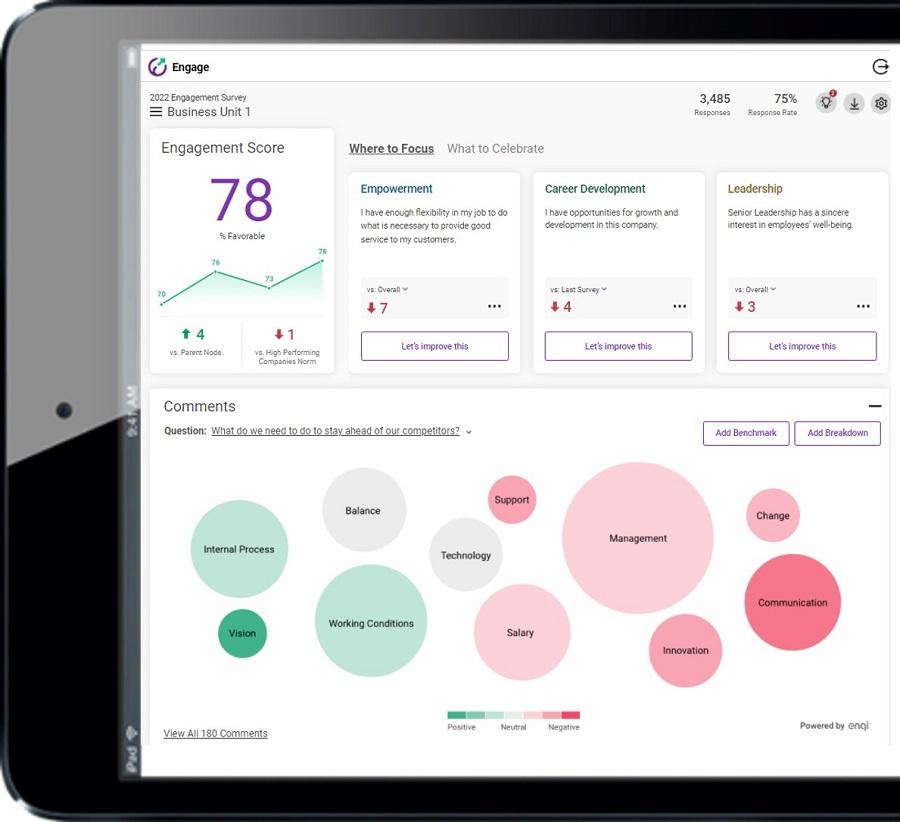 Listen more; talk less with Engage
Why Engage?
Insight into what your employees are thinking
Employees will tell you everything you want to know if you just ask. From traditional employee engagement surveys to targeted pulse and lifecycle surveys, virtual focus groups and everything in between. Keep pace with changing employee opinion quickly and easily with Engage.
Storyboards, not dashboards
Engage lets managers access their results directly with a clear, targeted story of their employees' experience, so you can get HR out of logistics.
Power where you need it, simplicity where you don't
Explore crosstabs, custom groups, and mixed hierarchy-level views. Engage is powerful, yet simple.
Narrative intelligence, not keywords
Understanding the written word is complicated, especially across languages. Our AI-powered natural language processing in Engage transforms thousands of comments into actionable insights.
Built for EX, not CX
Employees are not customers. They exist in complex hierarchies, demand confidentiality, and want to be involved in solutions. We know this, so we built Engage around it.
Make employee voices louder, clearer and more actionable than ever before with Engage.