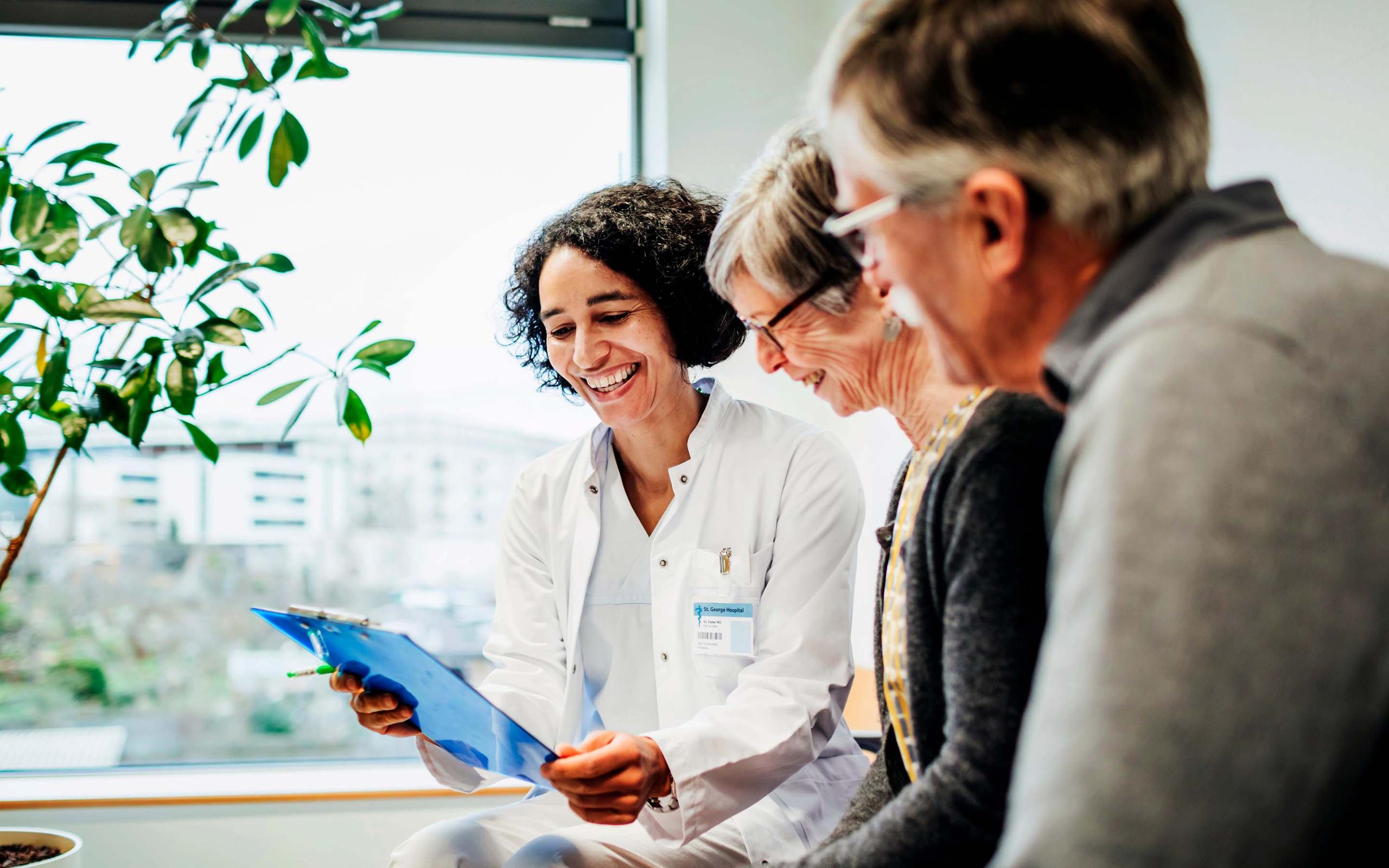 On August 19, 2022, the U.S. Departments of Health and Human Services (HHS), Labor and the Treasury released a final rule and accompanying fact sheet on the surprise billing process under the No Surprises Act (NSA), part of the Consolidated Appropriations Act, 2021. The NSA is intended to protect group health plan participants from unexpected medical bills from out-of-network healthcare providers when they: (1) seek emergency care, (2) are transported by an air ambulance, or (3) receive non-emergency care at an in-network hospital but are unknowingly treated by an out-of-network physician or laboratory.
Often in such cases, the health plan does not cover the full amounts of out-of-network charges, leaving the patient responsible for any outstanding balances. Under the NSA, to protect against such surprise medical bills for these services, patients may be charged no more than the in-network cost-sharing amount (the qualifying payment amount, or QPA). If the health plan or the provider believes the amount charged is either too high or too low, they can enter into a 30-day negotiation period. If the negotiation is unsuccessful, NSA provides for a federal independent dispute resolution (IDR) process (arbitration process), where a certified IDR entity reviews the case and makes a binding determination.1
The final surprise billing rule provides that certified IDR entities should select the offer that best represents the value of the item or service under dispute, after considering both the QPA and certain other factors (rather than assuming that the QPA alone is the correct value).
In addition, the departments issued ACA FAQs Part 55, which answer questions on the NSA and the Transparency in Coverage rules, discussed below in more detail.
Background
In July 2021, an interim final rule (IFR Part I) was issued on the NSA's surprise medical billing requirements and included, among other things, guidance on the methodology for calculating the QPA, to be used when determining the cost-sharing amount an individual must pay. IFR Part II, issued in October 2021, established the Federal IDR process that can be used to determine the out-of-network rate for applicable items or services after an unsuccessful negotiation.2
Following the release of the IFR Part II guidance, various lawsuits were filed based on concerns that IDR entities would rely on the QPA above other relevant factors when determining the appropriate payment amount (i.e., establishing an "impermissible rebuttable presumption" in favor of the QPA). The QPA is generally the median of the plan's or insurer's contracted rates for the item or service in a particular geographic region. In February and July of 2022, the U.S. District Court for the Eastern District of Texas struck down portions of the IFRs. The Departments responded by issuing the final rule, which eliminates the "rebuttable presumption" in favor of the QPA.
Final surprise billing rule
The final rule does not dictate which offer the IDR entity should select. Instead, it focuses on the process that IDR entities should use when choosing between two competing offers.
The final rule directs IDR entities to select the offer that best represents the value of the item or service under dispute, considering the QPA and then all additional information. Importantly, the additional information must be:
Related to a party's offer
Deemed credible by the IDR entity
Not already accounted for in other information that is already before the IDR entity (i.e., no "double counting" of information)
Further, additional information about the QPA must be provided with an initial payment or notice of denial of payment, without a provider, facility, or provider of air ambulance services having to make a request for this information, in cases in which the plan or issuer has "downcoded" the billed claim. Downcode is defined to mean altering a service code or modifier billed by the provider, facility or provider of air ambulance services to one that is associated with a lower QPA.
If a QPA is based on a downcoded service code or modifier, then the plan or issuer must provide the following with its initial payment or notice of denial of payment:
A statement that the service code or modifier billed by the provider, facility or provider of air ambulance services was downcoded
An explanation of why the claim was downcoded, including a description of which service codes or modifiers were altered, added or removed, if any
The amount that would have been the QPA had the service code or modifier not been downcoded
The Departments also stress that payment decisions in the Federal IDR process should center on a total payment amount for a particular item or service determined based on the facts and circumstances of the dispute rather than an examination of a plan's or issuer's QPA methodology.
FAQs Part 55
Among the topics the FAQs address are how the NSA applies to plans without a network or with a closed network, international pickup by air ambulance companies, emergency services provided in a behavioral health crisis facility and notice requirements. The FAQs also address questions related to the Transparency in Coverage rule.
No Surprises Act
Applicability to No-Network and Closed Network Plans (Q1 – Q6): The NSA's protections apply for covered emergency care or air ambulance services, but not from out-of-network bills for non-emergency care. The NSA applies to non-emergency care only when an individual receives care at an in-network facility. The Departments also clarify that the NSA generally does apply to plans that do not provide out-of-network coverage. If emergency or non-emergency services are otherwise covered by the plan but provided by an out-of-network provider, the NSA's protections apply even if the plan does not otherwise include coverage for out-of-network items or services. As such, a "closed network plan" or insurer might end up providing benefits for out-of-network care because of the NSA.
Applicability to Air Ambulance Services (Q7 – Q9): The NSA does not require plans that cover air ambulance services only for emergencies to cover air ambulance services for non-emergencies. If a plan covers benefits for air ambulance services, then it must cover "such services" when provided by an out-of-network air ambulance provider; however, the NSA does not mandate the benefits or services that must be covered. Also, patients are protected from out-of-network bills from air ambulance companies even when the point of pickup is outside of the U.S.
Applicability to Emergency Services Furnished in a Behavioral Health Crisis Facility (Q10): If a behavioral health crisis facility is permitted to provide emergency services under state laws and is geographically separate and distinct from a hospital, the facility would qualify as an independent free-standing emergency department and the NSA would apply.
General Disclosure for Protections Against Balance Billing (Q11 – Q12): Plans, insurers, providers and facilities must post a publicly available notice about the NSA's patient protections and balance billing requirements on their websites. Plans and insurers must also include this disclosure on every explanation of benefits for items or services that fall under the NSA. For plans without their own website, the service provider can post the information on behalf of the plan, pursuant to a written agreement, but the plan should verify this has been done, as it can be held liable.
Standard Notice and Consent Form and Model Disclosure Notice Regarding Patient Protections Against Balance Billing (Q13): Plans and insurers are required to provide information only on "applicable" — not all — state laws regarding surprise billing (for self-funded plans, the plan would only include state laws for which it has voluntarily opted into). Separately, HHS has revised previously issued standard notice and consent forms and model disclosures. Through the end of 2022, either the initial or the revised versions may be used; on or after January 1, 2023, the revised forms and disclosures must be used.
Methodology for Calculating QPAs (Q14 – Q15): When the plan offers multiple benefit package options that are administered by different third-party administrators (TPAs), contracted rates do not have to be aggregated across the options. Rather, the QPA can be specific to the particular item or service under the benefit package option elected by the participant or beneficiary.
Requirements for Initial Payments or Notices of Denial of Payment, Related Disclosures, and Initiation of Open Negotiation Periods and Federal IDR Process (Q16 – Q21): The initial payment must be an amount that the plan or insurer reasonably intends to be payment in full. It does not have to be equivalent to the QPA, but the plan or insurer must include the QPA for each item or service, a statement certifying that the QPA applies and relevant information about downcoding. A payment denial means a written notice that payment will not be made along with an explanation for the denial. This does not include a notice of benefit denial that, as an adverse benefit determination can be disputed through the ERISA claims and appeals process.
Transparency in coverage rules
Machine-Readable Files (Q22): The Transparency in Coverage rules issued in 2020 require plans and insurers to make publicly available, in a machine-readable file, negotiated rates for in-network providers and historical out-of-network allowed amounts and billed charges. The FAQs reiterate that this must be done pursuant to a written agreement, and the plan should verify that the information has been posted, because a self-funded plan can still be held liable if the service provider fails to post the information. If the plan maintains a public website, it must still post a link to the file on aggregated allowed amounts (even if that link goes back to the service provider's website). Most TPAs have chosen not to enter into written agreements on this topic with group health plans at this time. Note: If there is a written agreement between an insurer and a fully insured plan to post machine-readable files, then the liability for any failure to comply would transfer to the insurer.
Price Comparison Tool (Q23): The Transparency in Coverage rule also requires plans and insurers to make price comparison information and cost-sharing estimates available through an internet-based self-service tool for 500 specific items and services beginning on January 1, 2023, and all covered items and services beginning on January 1, 2024. The list is expected to be updated quarterly.
Going forward
Employer plan sponsors should monitor the IDR process with their TPAs and carriers, as the result of the process may lead to higher costs for group health plans.
Employer plan sponsors and their TPAs and carriers should make sure that proper documentation is provided with their initial payment or notice of denial of payment if the QPA used is based on a downcoded service code or modifier to reflect a service associated with lesser reimbursement.
If a group health plan sponsor is planning to have its carrier or TPA make the required public disclosures for purposes of the surprise billing notice or machine-readable files, then a written agreement is required; note, the plan may still be liable for any compliance issues that arise.
Footnote
1 For more information on NSA's surprise medical billing requirements, see "2020 year-end COVID-19 stimulus law: Health and benefit implications," Insider, January 2021.
2 For more information on the IFR Part I and Part II guidance, see "New rule on No Surprises Act's surprise medical billing requirements," Insider, October 2021.
Authors
---
Senior Regulatory Advisor, Health and Benefits
---
Senior Regulatory Advisor, Health and Benefits
---
Senior Regulatory Advisor, Health and Benefits
---