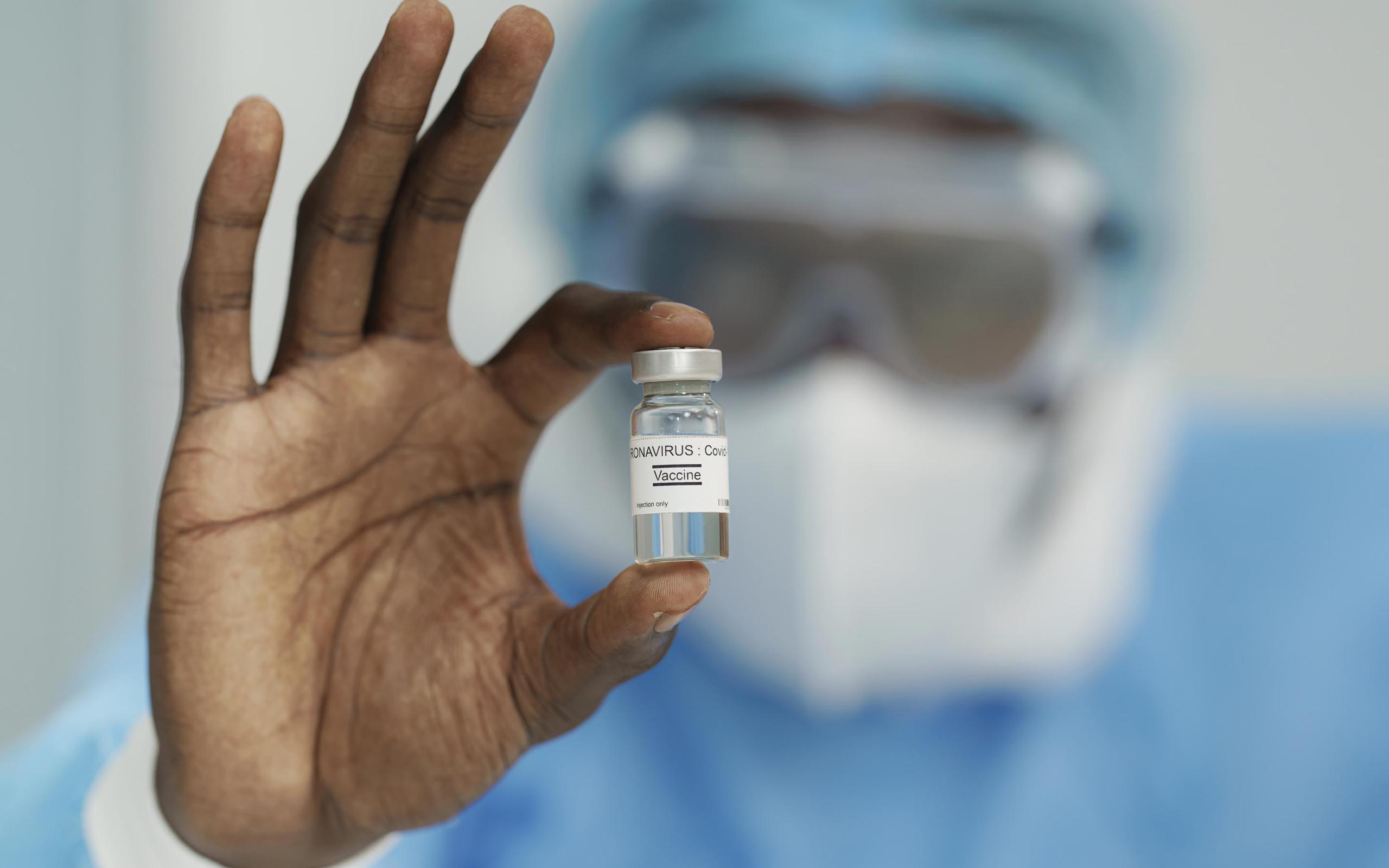 Unlock More
About our "The COVID-19 Crisis" series
"The COVID-19 Crisis" series is a weekly update by Dr. Jeff Levin-Scherz covering the latest developments related to the COVID-19 pandemic in the U.S. Explore the entire blog series.
The overall situation with COVID-19 in the U.S. looks like it has not changed much over recent weeks. We are at about 14,000 new cases a day – similar to the way things have been since early June. Large differences in infection rates within the U.S. are highly correlated with vaccination rates. The three states with the lowest rates of vaccination, Alabama, Mississippi and Arkansas, have higher rates of infection and have worrisome increases in infection rates.
COVID-19 vaccination and new case rates per state
Data show a correlation between low vaccination rates and an increase in infection rates.
Source: CDC
State
Portion of population fully vaccinated
New cases per 100K per day
Change over last week
AL
35%
34
+50%
LA
35%
59
+25%
MS
30%
45
+52%
VT
66%
5
+43%
MA
62%
6
-2%
ME
62%
11
-15%
Vaccination administration rates continue to decline – they are down to 560,000 per day. A total of about 163 million Americans have had one dose, and 158 million are fully vaccinated. That's 56% of those ages 12 and over and 59% of those ages 18 and over. Cases and hospitalizations are around the same as a month ago, but they are higher than last week. Other highly vaccinated countries have had serious surges when the Delta variant took hold, and we could find the U.S. in the same position.
Evidence continues to show that vaccines are highly effective against the Delta variant, but it's only effective if people are fully vaccinated. A U.K. study showed that two doses of the Pfizer vaccine were 88% effective in preventing symptomatic illness from the Delta variant, while a single dose was only 33% effective. The Delta variant now represents over 50% of new cases in the U.S., and represents 80% of cases in Iowa, Kansas and Missouri.
Vaccinations and U.S. lives saved
Researchers at Yale University funded by the Commonwealth Fund have projected what the pandemic would have looked like if we didn't have vaccines starting this winter. They found that we would likely have had another severe spike in May with 4,500 deaths per day – worse than the January spike. By their calculations, vaccines in the U.S. prevented:
22 million cases of COVID-19
1.25 million hospitalizations
279,000 deaths
Lambda variant: The 'new kid in town'
We continue to see new variants evolve as the pandemic remains unchecked in many areas of the world. The Lambda variant (C.37) represents over 95% of new cases in Peru, which has been devastated by COVID-19. It's been found in 27 other countries, including the U.S.
The World Health Organization has called this a "variant of interest," although laboratory tests suggest that available vaccines remain effective against this variant as well. Suppression of the pandemic globally is the only way we'll stop seeing new variants and, at some point, a variant could emerge that will evade the immunity conferred by vaccinations. Increased access to vaccination throughout the world is critical.
Employers can make a real difference by encouraging COVID-19 vaccination
The Kaiser Family Foundation released its most recent vaccine survey, which shows that about one in five Americans continue to say they will only get a vaccine if required or will refuse the vaccine altogether. Each month the number of those who are taking a "wait and see" approach declines, and almost two-thirds of adults (65%) say they have already had at least one dose of a COVID-19 vaccine. This demonstrates why the number of vaccinations administered each day has been declining.
Vaccinated workers felt safer at work, and those more likely to be vaccinated included those with higher educational levels and higher incomes. The survey showed that almost three-fourths of employees trust their employers to give accurate information about vaccination, and that employees whose employers give them time off and communicated about the vaccine were substantially more likely to get vaccinated.
Workers whose employers provided paid time off or encouraged vaccination are more likely to report being vaccinated
Source: Kaiser Family Foundation
Finally, the survey showed that a majority of employees who were already vaccinated would prefer that their employers mandated vaccination. I think we'll continue to see more mandates in the healthcare and education industries, and later this fall we could see more mandates in other sectors. Although, vaccine mandates will always have the potential for exemptions. At Houston Methodist, the first hospital system to require vaccination, 97% were vaccinated and 2.5% received religious or medical exemptions.
Breakthrough infections don't mean the vaccine isn't working
There has been more press coverage of those who are fully vaccinated getting COVID-19. The good news is that those who are fully vaccinated and get infected are far less likely to get seriously ill or hospitalized. The exception is those who are vaccinated but who have weakened immune systems either due to illness or medical treatment – these individuals should continue to wear masks and practice distancing – and we need to be careful to keep the workplace safe for them.
Putting breakthrough infections in perspective, according to The Atlantic:
These breakthrough cases are a reason why even vaccinated people should be careful indoors in environments where there might be unvaccinated people present – and why employers should continue to strongly encourage the unvaccinated to wear masks and practice distancing. Israel has reintroduced an indoor mask mandate due to the Delta variant, and if there are high community transmission rates in the U.S., we could see a return of indoor mask recommendations for the vaccinated here too. But no one should think that breakthrough cases are a reason not to get vaccinated!
More news on booster shots
Pfizer announced yesterday that it would seek Food and Drug Administration emergency use authorization for a third shot of the COVID-19 vaccine. Both Pfizer and Moderna have announced that they will begin clinical trials of a booster specifically designed to provide increased protection against variants. The Centers for Disease Control and Prevention (CDC) has clearly stated that boosters are not necessary at this point – and the immunity measured from the mRNA vaccines (Pfizer and Moderna) appears to be impressive and also long-lasting.
Johnson & Johnson (J&J) released data showing that its vaccine (also called Janssen) appeared to be effective against the Delta variant based on a laboratory evaluation, although the study was small (the blood of eight people). I've been asked several times whether people who have had the J&J shot should get booster shots with one of the mRNA vaccines (Pfizer or Moderna).
The CDC does not recommend this, and in most of the world the continuing shortage of vaccines would make it imprudent for anyone to "top up" their immunity by getting a vaccination that isn't recommended. On the other hand, the U.K. is now preparing for booster shots for older adults in the fall, and there have been studies showing potential benefit in "mixing and matching" vaccine.
Those who are thinking of getting an additional vaccine can discuss with their providers. This appears safe and, in the U.S., would not deprive vaccine access to someone who was unvaccinated. At this point there would be no reason for someone vaccinated with the J&J vaccine to get a full mRNA course. Some providers would not administer an additional vaccine unless the CDC changes its guidelines, and some insurers might not pay the administration fee for the additional shot.
Considering the current data regarding lives saved and vaccine effectiveness against the variants, employers should continue to communicate and support employee efforts to receive a vaccination.
Author
---
Population Health Leader, Health and Benefits, North America
Jeff is a practicing physician and has led WTW's clinical response to COVID-19. He has served in leadership roles in provider organizations and a health plan, and is an Assistant Professor at Harvard Chan School of Public Health.
---