How does Real-Time Advice work?
Immediately following survey submission, an employee is offered suggested actions to improve their experience based on their individual responses to your survey. Employees will value advice that is both immediate and relevant to how they feel. This is especially true in corporate cultures where taking charge of your own development and employee experience is part of everyone's mind set. The advice shared with employees is fully customizable, but many survey designers borrow heavily from our library of suggestions. To avoid overwhelming employees with advice, we cap the maximum number of suggestions to three topics.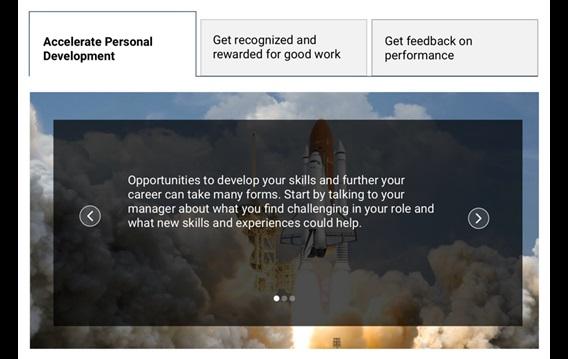 How does Real-Time Advice improve the employee experience?
This feature can be easily added to any survey administered through Willis Towers Watson Employee Engagement Software. For example, a classic employee engagement survey, which usually involves team-based action planning, can be "spiced up" by including what is essentially a mini-action plan for each employee.
Alternatively, this feature can be used to provide your employees with information after measuring very specific aspects of the employee experience. For instance, in a survey collecting feedback on integration activities after a merger, if an employee responded to the survey indicating they don't feel informed about the merger changes, our Real-Time Advice feature can be used to point people to available information and resources on the merger.
Other considerations
Organizations bound by collective bargaining agreements should seek legal counsel to ensure suggestions are helpful and appropriate for all employees. It should also be stressed, this feature does not impact the confidentiality of any survey responses, as the suggestions are not shared with the survey designer.
Sign in to your Willis Towers Watson Employee Engagement Software account today to test out the new personalization feature or contact us for a demo.
Author
---
Product Consultant
Willis Towers Watson Employee Engagement Software
Andromachie supports Willis Towers Watson Employee Engagement Software users through training videos, online help topics and the design of new features. When she's not working, Andromachie loves to cook, draw and listen to podcasts. Follow Andromachie on LinkedIn.

---