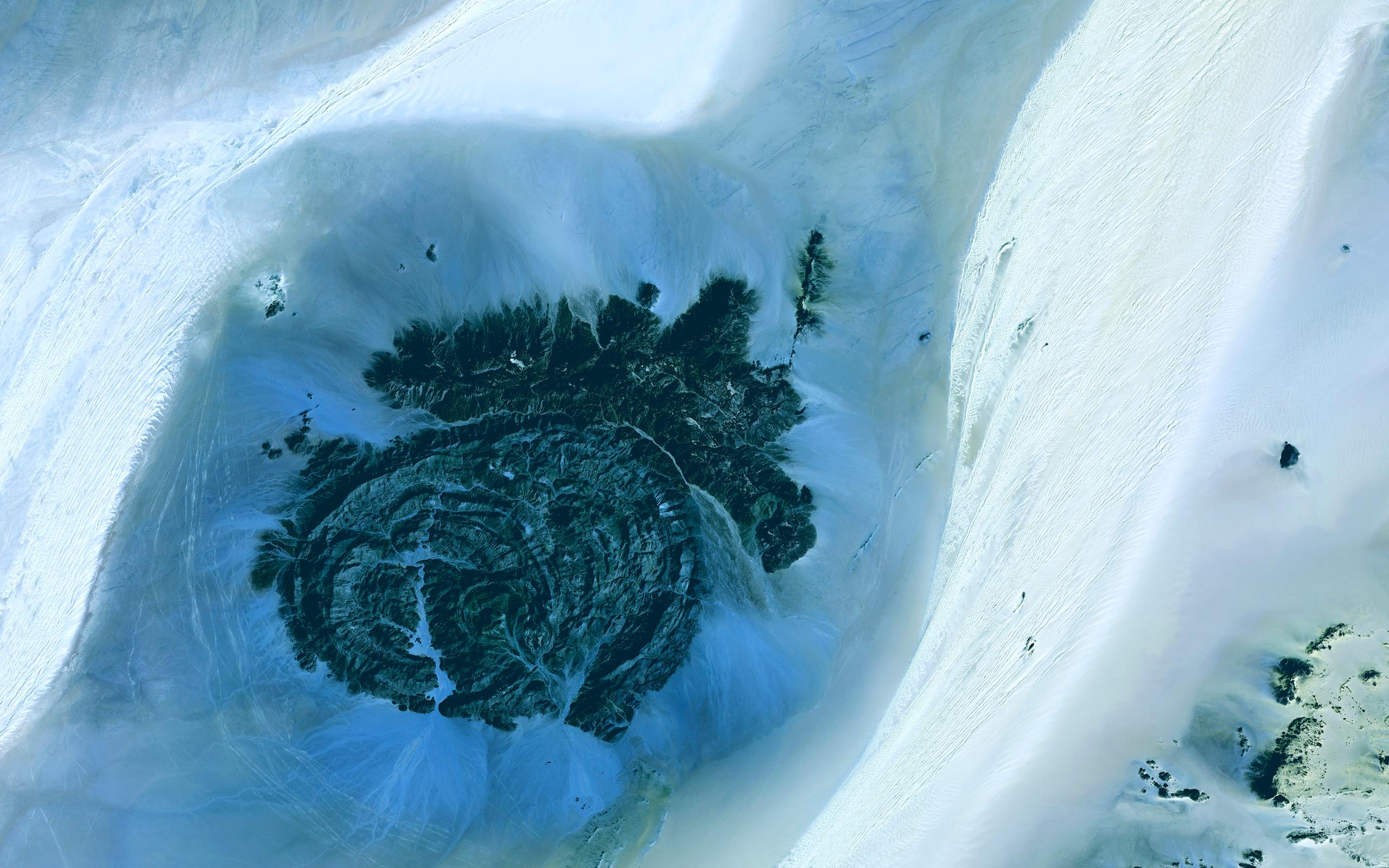 March marks the beginning of meteorological Spring (that's the three months after the coldest three months of the year), and we will soon be hitting the Spring equinox (roughly March 21), when the day and night are of equal length. However, as the days lengthen and the daffodils bloom, it seems that winter storm season isn't quite yet finished…
There have been many significant storms in the last few weeks. These storms have been named since 2015 via a partnership between the UK Met Office, Met Éireann, and the Royal Netherlands Meteorological Institute (KNMI) which helps with public awareness and engagement, and enables clear communication of the times of onsets of dangerous impacts through warnings delivered by various weather services.
In December, Storm Atiyah hit the UK and Ireland, developing across the north of the region, but bringing particularly strong winds across Ireland, Wales, and the south of England with gusts up to 83 mph reported on the Isle of Wight. January also saw one named storm (Storm Brendan) which brought high winds (87mph for the Western Isles of Scotland) to the west of the UK and Ireland, as well as prolonged rains and started a period of unsettled weather leading to serious flooding through February which is still being felt as this article is published. Two storms within a week of each other arrived in early February, Storms Ciara and Dennis, both bringing winds over 90mph at their highest with gales and storm force winds across large areas of the UK, as well as heavy rains which have exacerbated the flood situation in the UK falling on already wet ground. Severe conditions from Ciara spread across to northern France, Benelux, Germany and the Netherlands, while Dennis took the high winds and rain towards the Nordic region. Just last week, we also saw Storm Jorge (as named by the State Meteorological Agency of Spain), which brought yet further rain and high winds to the UK.
Insurance costs
Willis Re Catastrophe Analytics have provided guidance to clients on the impacts of these storms using a number of industry sources combined with their own analysis to compare to recent similar historical events. These suggest that Storm Ciara had potentially the biggest impact as one of the worst storms since Kyrill in 2007. Initial estimates of Ciara's losses total around £1.5-1.7bn of insured losses across Europe. For Dennis, losses are largely flood driven, and are still being assess but early estimates for the UK are around £200mn. While these storms have created a notable insured loss, the wind footprint is well spread across UK, France, Benelux, Germany and the Netherlands, and it is expected that much of the loss will not significantly affect the reinsurance layers.
Predictability on a seasonal scale
From year to year, the winter season brings these kinds of storms damages, however, there is always uncertainty on exactly how many storms are likely to occur and what impact they might have. Catastrophe models help us to understand the range of potential impacts on insurance portfolios, based on hazard analysis using extreme value statistics on historical storms. This encodes a certain level of variability into the risk assessment, however, some of this variability is predictable. Long-range seasonal forecasts from meteorological organisations such as the UK Met Office or the European Centre for Medium Range Forecasting are starting to provide real forecast skill in predicting the potential for more or less stormy winters in Europe. Through the Willis Research Network, Willis Towers Watson has long been supporting and monitoring the development of these capabilities. The skill in predicting the North Atlantic Oscillation1 (the NAO is a mode of climate variability which describes the pressure patterns over the Atlantic and influences the European winter storm track) is significant in late October/early November for the following winter months, as published in Scaife et al. (2014)2. How we use this information is being explored at Willis Towers Watson, but there is growing interest and these skilful seasonal forecasts can have a place in the conversations between insurers and brokers when discussing pricing of premiums ahead of a winter storm season. In fact, the recent storminess was present in the seasonal forecasts issued late last year, as highlighted in our Insights article3.
The latest seasonal forecasts issued by various leading national meteorological services are still calling for milder and wetter than average conditions for the next few months in Europe. These conditions are normally associated with the weather patterns which create storms, so there may still be a storm or two to come, which is bad news for those areas still dealing with high flood waters and recovering from wind damage across Europe.
In the context of climate change
The latest statistics issued by the Copernicus Climate Change Service (C3S), show that the period December 2019 through February 2020 has been Europe's warmest winter ever recorded4. And not just by a small margin either: this past winter has been 3.4 degrees Celsius warmer than the long term average (1981-2010). This smashed the previous record by 1.4 degrees.
Surface air temperature anomaly for February 2020 relative to the February average for the period 1981-2010. Data source: ERA5. Credit: Copernicus Climate Change Service (C3S)/ECMWF
Looking at just the UK, the Met Office winter summary5, shows that every winter month was 1-2 degrees above the long term average. With milder conditions we often also see more rainfall, as the general weather pattern will tend to bring warm and moist air from the west and southwest, often in the form of extratropical cyclones (the technical name for the winter storms discussed above). Rainfall in the UK was close to average in December and January (116% and 100% of normal), but February saw unprecedented rainfall accumulations and was been the wettest since records began in 1862, with 237% more rainfall than the average!
While one season does not indicate a trend, these are the kinds of milder and wetter than normal winters we are expecting to see more frequently in the future due to climate change. There is a whole field of climate science focussed on detecting the climate change long-term trend in the natural season to season variability, essentially looking for the climate signal in the noise of naturally varying weather. Alongside detection science, there is also a specialism called attribution science which helps us understand the degree to which events, or seasons can be attributed to anthropogenic (human induced) climate change. These areas of study help us to determine the likely impacts of potential future warmer worlds, and also help with communicating the impacts of climate change in the present and yet to come. So, this work may help us answer questions relating to how much of the impacts from a mild and wet winter, for example storm damage from wind, flooding and business interruption, can be linked to climate change. In a historical context, there are no clear trends relating storminess to climate change, even for the stormiest winter on record in 2013/20146. However, looking to the future using the latest climate models, there are some indications that the NAO may become slightly more positive in a warmer climate, in UKCP18 data published by the Met Office7, but there will always remain significant natural variability in storm frequency superimposed on top of any more subtle climate trend.
Regardless of storminess, the milder and wetter winters are more certain to occur more frequently in the future if we continue on our current greenhouse gas emissions pathway. The more we can reduce our carbon emissions, the less pronounced this shift towards milder and wetter winter is likely to be. Whatever the future holds, whether we end up staying below 2C of warming by transitioning to a zero carbon economy, or head way beyond towards 4C or more, by doing nothing to curb our emissions, there will be risks and opportunities8 in how we make the transition. As new policies and regulatory changes lead to the incorporation of climate risk in to financial sector metrics, a more accurate pricing of climate risk will filter across the private sector. Successfully adapting a business to be resilient to climate risk, means embracing these new changes, and the opportunities they present. Longer term strategic thinking is required to get ahead of the curve, both in terms of building resilience ahead of physical risks such as warmer, wetter and potentially stormier winters as discussed above, and, depending on how warm the world becomes, encouraging financial sustainability in the face of those transitional risks associated with society's shift to a low carbon economy in the coming years.
Footnotes
1 https://www.metoffice.gov.uk/weather/learn-about/weather/atmosphere/north-atlantic-oscillation

2 https://agupubs.onlinelibrary.wiley.com/doi/full/10.1002/2014GL059637

3 https://www.willistowerswatson.com/en-GB/Insights/2020/01/seasonal-forecast-a-mid-winter-review-for-europe

4 https://climate.copernicus.eu/boreal-winter-season-1920-was-far-warmest-winter-season-ever-recorded-europe-0

5 https://www.metoffice.gov.uk/binaries/content/assets/metofficegovuk/pdf/weather/learn-about/uk-past-events/summaries/uk_monthly_climate_summary_winter_2020-1.pdf

6 https://journals.ametsoc.org/doi/abs/10.1175/BAMS-D-15-00118.1

7 https://www.metoffice.gov.uk/research/climate/understanding-climate/uk-extreme-events_wind-storms

8 https://www.willistowerswatson.com/en-GB/Insights/2019/12/a-changing-climate-of-risk-and-opportunity
Author
---
Head of Weather and Climate Risks Research
---
&nbsp