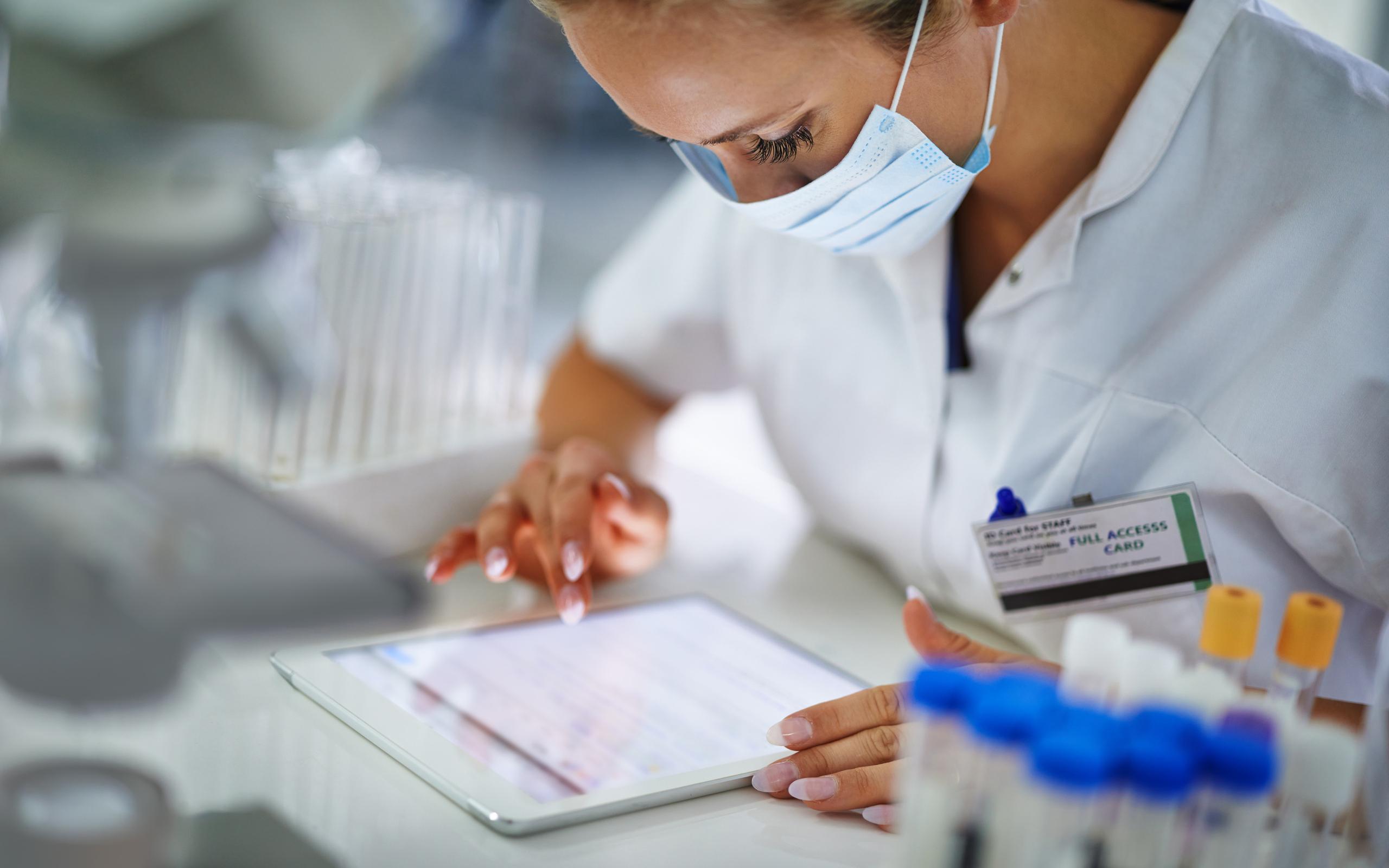 Unlock More
About our COVID-19 coverage
In our ongoing coverage of the COVID-19 outbreak, experts from across Willis Towers Watson share insight into what you need to know to manage your business and employees and reduce your risk.
COVID-19, the new coronavirus, which was first identified in Wuhan City, China, continues to spread, and deaths reported exceeded 1,500 as of this writing. Residents of Hubei Province in China continue to be under quarantine, and there are mandatory screening procedures and quarantines in place for international travel.
About COVID-19
COVID-19 is a coronavirus, similar to the viruses that caused Severe Acute Respiratory Syndrome (SARS) and MERS (Middle East Respiratory Syndrome). It causes flu-like symptoms and severe pneumonias. It appears more easily transmitted than those coronaviruses, so there is concern that we might face a global pandemic despite current efforts to quarantine those who are infected. The incubation period is two to 14 days, and there are scattered reports of transmission before an index patient was symptomatic.
Cases were initially clustered in those who worked or shopped at a meat market, although there have now been person-to-person transmissions on multiple continents, and health care workers have been infected occupationally in both China and Japan. Many antiviral agents are being tested for use with COVID-19, although none has yet been shown to be effective in humans. There is no immunization available at this point.
Current considerations for North American employees
There are few cases of COVID-19 in North America, and for North American employees the risk of influenza far outweighs the risk of this new coronavirus. Employees or visitors who have traveled to high risk areas (largely Wuhan and Hubei Province) or who live with someone who was diagnosed with COVID-19 should not come to the workplace until at least 14 days after their exposure.
CDC assessment of risk of those who have exposure to COVID-19
CDC definitions of levels of COVID-19 risk and typical responses

Risk category
Definition
Action
High risk

Travel from Hubei Province, China
Living with person diagnosed with COVID-19 without precautions

Immediate medical evaluation with prenotification to allow for isolation
Travel only in private vehicle (with face mask) or medical transport (with full infection control precautions)



Medium risk

Close contact with a person with laboratory-confirmed COVID-19
Sitting within two rows of a laboratory-confirmed case on an aircraft
Living with person diagnosed with COVID-19 with precautions
Travel from China other than Hubei Province

Medical evaluation if symptomatic, with prenotification to allow for isolation
Travel only in private vehicle (with face mask) or medical transport (with full infection-control precautions)



Low risk

Same indoor environment (like a waiting room) as a laboratory-confirmed case
In an aircraft with a laboratory-confirmed case but more than six feet away




Medical evaluation if symptomatic, with prenotification to allow for isolation
No travel on local public transit or commercial bus, plane or train

No identifiable risk

Not meeting low, medium or high risk
Includes those who might have had passing exposure to a laboratory-confirmed case




Routine medical care
No restrictions on activities or travel
North American employees should follow usual precautions to avoid the spread of respiratory disease, including:
Stay home if you feel ill, except for seeking medical care and avoid contact with others.
Seek medical care right away. Before going to a doctor's office or emergency room, call and inform them of symptoms. Advise of any international travel.
Shield sneezes and coughs with a tissue or shirt sleeve — not hands, which can spread the virus.
Wash hands often with soap and water for at least 20 seconds. Use an alcohol-based hand sanitizer if soap and water are not available.
Avoid handshakes or use hand sanitizer after shaking hands.
North American employees should still get the influenza vaccine if they have not already. This immunization takes two weeks to produce immunity; however, last year's flu season lasted until late spring.
Employers concerned that an employee or visitor might have COVID-19 or be at high risk for COVID-19 based on an exposure should:
Have a conversation in a non-populated space, staying at least six feet away from the person who might be infected. If masks are available, the person should put a mask on. Avoid handshakes or other physical contact.
Contact the local health department. In most geographies, employers can search for "local health department" and use a place name or ZIP code, and the contact will be on the first page of search results. Most local health departments have 24-hour coverage. Be clear that you have a person who is at moderate or high risk of COVID-19.
Instruct the employee or visitor who might be infected to immediately leave the premises and, if symptomatic or at high risk, to seek medical assistance immediately. Instruct them to contact the health care provider/location by phone in advance to allow for appropriate isolation measures. The employee or visitor should not take public transportation and should be given a mask, if available.
Follow the instructions of the local health department. In general, those with medium risk exposure (substantial time spent within six feet of the suspected case) will be recommended to practice "social distancing," including avoiding congregate settings like company cafeterias or meeting places. If possible, those with medium risk exposures should work at home, following advice about masks and handwashing to reduce risk of spread to family members.
Those with low risk exposures are not restricted from public spaces as long as they have no symptoms and should self-observe for 14 days.
Employers might recommend that those with low-risk exposures check their temperatures before coming to work. Any person with a temperature of over 100.4 or with respiratory symptoms should not come to work.
If an employee is found to be positive for COVID-19, the employer should inform other employees while maintaining the individual's confidentiality, and work with the local health department to determine necessary social distancing for those who have medium risk exposures.
There is no recommendation for testing, symptom monitoring or special management of those who are "contacts of contacts."
Current considerations for North American employees who travel internationally
The vast majority of cases of COVID-19 continue to be reported from Hubei Province, but cases have been reported worldwide at this point.
The U.S. has issued a warning to U.S. travelers not to go to China at this point, so any planned business travel to China should be postponed or converted to virtual meetings. Business travelers can check CDC's Traveler's Health Notices to find the latest guidance and recommendations.
International travelers could find themselves under quarantine or hospitalized if they become ill when traveling, and should therefore be especially careful not to begin a business trip if they have any flu-like symptoms.
Basic precautions to protect travelers from respiratory infections:
Avoid contact with those with respiratory symptoms to the extent possible.
Business travelers should not visit markets that have live or dead animals.
Traveling employees should seek medical attention if they have respiratory symptoms and fever. They should call their health care providers before scheduling a visit to be sure that they are treated with precautions such as masks to avoid spreading disease within the medical setting.
All employees should practice careful handwashing, and cough or sneeze into their elbows. Consider avoiding shaking hands too and not touching common surfaces. Travelers can carry hand sanitizer in small containers for periodic use.
U.S.-based employees are far more likely to have influenza than coronavirus, but the same precautions are reasonable.
Employees based in China or East Asia should pay special attention to potential news of the spread of this virus. They should avoid potential exposures, where possible, and get prompt medical attention if they have respiratory symptoms and fever. Early identification and treatment can lead to better clinical outcomes and can reduce the transmission of the virus.
Employers can also give their expatriate or global employees access to experts in infectious disease via telemedicine.
Current considerations for employees outside of North America
Supervisors concerned about potential exposure to COVID-19 should contact their local public health authorities. The precautions noted above are appropriate outside of North America as well, although likelihood of exposure is much higher at this point in China.
Health care providers
Additional considerations for health care providers:
Health care providers should obtain a detailed travel history for patients with fever and respiratory symptoms. For patients who traveled to Wuhan on or after December 1, 2019, and had onset of illness within two weeks of leaving, consider the novel coronavirus outbreak in China when evaluating a patient with these symptoms and notify infection-control personnel and your local health department immediately.
CDC recommends a cautious approach to interacting with patients under investigation given that health care workers have already been infected with COVID-19. Patients with respiratory symptoms and fever should be told to wear surgical masks as soon as they are identified. Conduct evaluations in private rooms with the door closed, ideally an airborne infection isolation room, if available. Personnel entering the room should use standard precautions, contact precautions and airborne precautions, and use eye protection (goggles or a face shield). For additional infection control guidance, visit CDC's Infection Control webpage.
Verify that appropriate personnel have met all training requirements in PPE (personal protective equipment) and infection control, including using PPE correctly; have been fit tested for use in aerosol generating procedures, or more broadly as desired; and are trained on the communicable organism.
Consider observation of correct use of PPE and infection-control practices.
Determining organizational preparedness
Has this communicable disease outbreak shown opportunities to improve your current plan? Consider the following:
Review current human resources policies and procedures in reference to communicable disease management.

Allow working from home, where possible, if an employee is feeling unwell.
Workers who have family members at home who are sick with COVID-19 are at high risk. They should use face mask and gloves at home and notify supervisors — who should work with local health departments to determine risk. In some instances, this will mean that workers will be excluded from the workplace until they remain asymptomatic for 14 days from exposure.
Workers who have family members at home who have a respiratory illness should be treated as having a high risk of COVID-19 if this is prevalent in the community or there is a known exposure.
Discontinue requirement for physician notes to return to work, as visits to obtain these could expose employees to additional risk.
Clarify policies around pay and benefits if a worksite is closed due to a contagious disease outbreak.
Consider how pay and benefits will be managed and communicated to employees if the organization is unable to operate for an extended period.

Place educational posters in key areas (especially during flu season) and provide hand sanitizer, tissues, soap and paper towels.
If you do not have a business continuity plan in place for communicable disease, or have not reviewed it recently, now is the time to do so.
Review internal and external communication measures. Communication is critical to ensure everyone knows what is happening, reduce anxiety and continue business operations.
Employee assistance programs may be beneficial for those employees with anxiety issues related to an outbreak or being absent from work.
Consider information and advisories via hotlines, websites or text message system alerts.
Note that masks are not recommended except for those who are ill or at high risk — there is not good evidence that masks protect those without this virus outside of a medical setting. There are currently shortages of masks around the world, so employers who do not deliver health care should not stockpile masks.
Review communications with key stakeholders such as laundry, biomedical equipment, emergency transport, public health department, media and others.
Hold a joint meeting with local, regional and state emergency management services and public health services.
Business continuity planning
As a reminder, business continuity plans should include regular review, both during (including someone taking notes) and after an actual event. For example, if employees were exposed to this virus at the workplace, a review should focus on what could have been done better to prepare and respond. Hold a critique post-event, so you can be better prepared for the next disruption — because as we see today, another virus has emerged.
Your organization will mitigate risk and can gain competitive advantage by having strong processes in place to address this type of public health emergency. Your response plans must be ingrained in your thinking and be ready to implement on a moment's notice and should include:
Preparation. Business continuity plan in place prior to an event identifying risks, threats, vulnerabilities and mitigation strategy
Response. Containment, minimizing the extent of disruption and loss, and preventing escalation (This is the stage we're currently in.)
Recovery. Identifying priorities and how quickly operations and functions can be restored (Begin planning and preparation now.)
Re-evaluation. Post-recovery to identify and address processes that need improvement
Remember to explain to employees when you perform a planned exercise that it is not a test, since a test implies something you either pass or fail. Here, the emphasis is on practicing and learning.
Consider the following exercises and training steps, potentially using different modalities for different groups of employees. (Remember that we all learn more from participatory education than from lectures.)
Web-based training, where employees complete a computer-based learning module and successfully answer questions to achieve a certificate.
An informal orientation to educate personnel on the function and processes of the plan (typically around one hour).
A tabletop exercise in which staff review and discuss the actions they would take, but no one actually performs any of these actions. (This may take two to four hours.)
A functional exercise simulating a scenario as realistically as possible without moving personnel, equipment and resources to an actual backup sites. (This may take four to six hours.)
A full-scale exercise in which personnel, equipment and resources are deployed to specific locations for a real-time simulation of a scenario. This requires the most investment of resources, but immersive learning is most effective. (This can last six to eight hours.)
Resources for employers:
Centers for Disease Control
World Health Organization

We will continue to provide new thought leadership as the situation unfolds.
Authors
---
Population Health Leader, Health and Benefits, North America
Jeff is a practicing physician and has led WTW's clinical response to COVID-19. He has served in leadership roles in provider organizations and a health plan, and is an Assistant Professor at Harvard Chan School of Public Health.
---
RN, B.S.N., M.B.A., CPHRM, AIC, ARM
Senior Vice President, National Healthcare Industry Practice
---