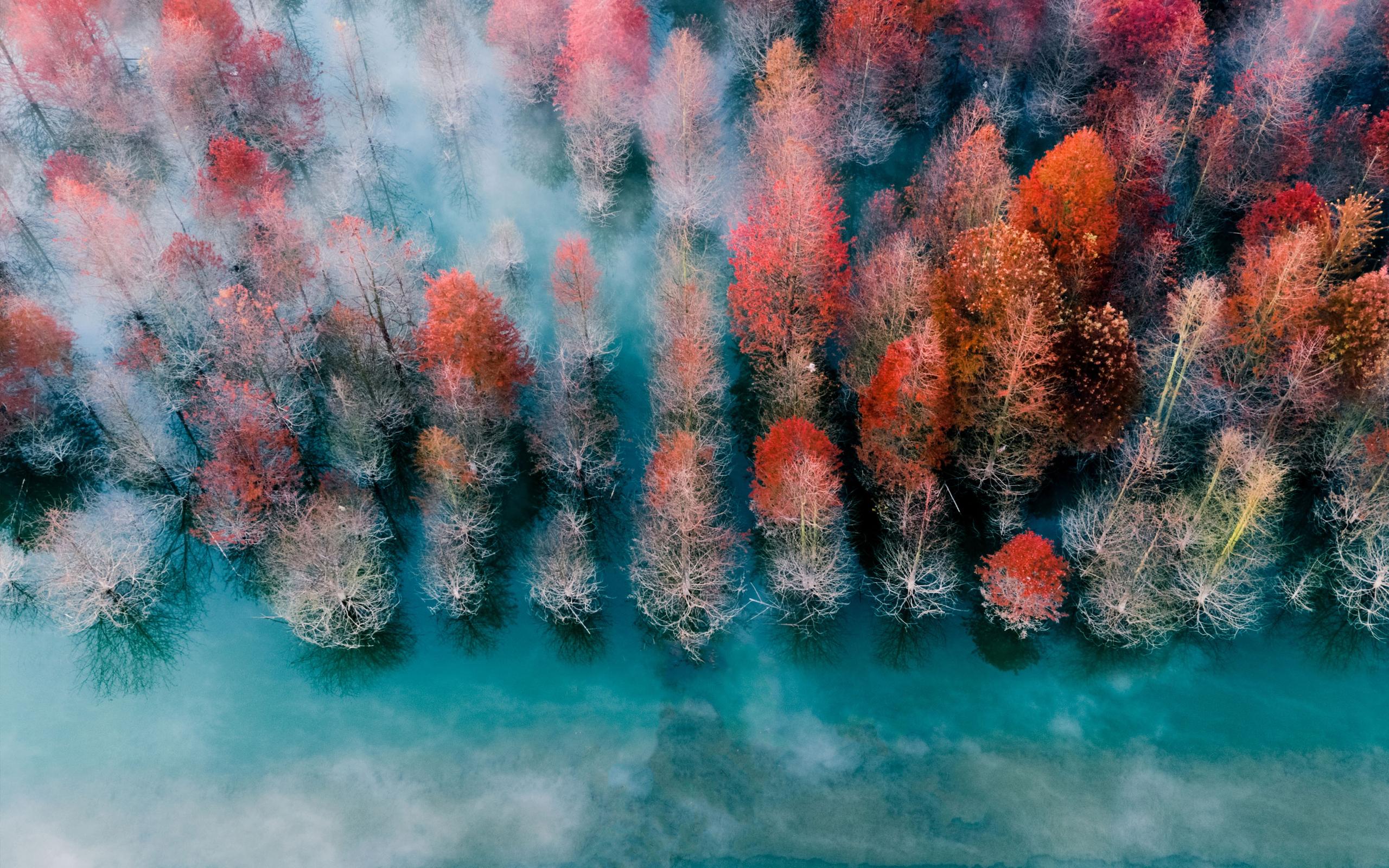 Key takeaway
Key to delivering a program that delivers value is a disciplined approach to timelines, with teams beginning the process early, documenting clear objectives and tapping into the expanding expertise and capabilities available.
Rate prediction

| | Trend | Range |
| --- | --- | --- |
| Non-cat | | -5% to flat |
The international casualty marketplace remains a competitively priced buyer's market, offering opportunities to improve terms and/or pricing in certain areas. Buyers who will capitalize most effectively are those who:
Can demonstrate that they have communicated detailed risk management protocols with their various stakeholders
Deliver clear and consistent underwriting data and related documentation
Leverage their purchasing with strategic carrier relationships
Partner with their broker, carriers and internal teams to take a disciplined approach to the renewal timelines, allowing for a thorough review of localized coverages and claims handling plans, which help deliver on renewal objectives
Rate reductions and coverage enhancements are available, with certain caveats:
The overall portfolio of placements continues to grow, particularly in the middle market space.
Carriers who write global lines of coverage are often able to partner with insureds on other lines and offset certain administrative costs.
As organizations look to measure the quality of their global programs, issues beyond price should be a priority. The most successful carriers are often those who drive and document accurate and timely policy delivery, deliver quality post-binding services around the world, and offer an insured the ability to influence localized policy coverage terms.
Capacity continues to grow, despite continued merger and acquisition activity.
The abundance of capacity continues to drive pricing as carriers look to retain renewal positions on their portfolios.
Some of the new competition is coming from established carriers entering the international market, many of whom are already household names in other areas of the marketplace. Additional competition emanates from European carriers with experience in international casualty who are expanding their offering to include coverage for U.S.-domiciled insureds. For certain insureds with large and complex international risks, European-based markets can offer distinct benefits by tapping into an alternative access point:

Higher primary limits and expanded coverage territory
Higher or full limits which allow insureds to evidence certain unique coverages, such as pure financial loss and extended products liability, among others
These extensions can be evidenced on the master policy, offering wider coverage territory

Recent global carrier mergers have yet to reduce the abundant supply of capacity. So far, we've seen this consolidation enhance market offerings by bolstering underwriting depth, expertise and international office networks.
International casualty programs require significant administration and collaboration, so, rather than differentiate purely through price, many of these carriers are creating and/or enhancing operational tools, leveraging technology and offering underwriting flexibility and/or enhanced transparency around country-specific coverages.
Multi-year agreements, which offer certain advantages relating to coverage/rate certainty, are available in some instances.
Carriers are under strict guidelines to obtain clear and consistent exposure information from insureds, limiting or even removing the ability to offer coverage for "if-any" exposures, as well as excess-DIC coverage, without clear details about the primary coverage in local geographies.
To Brexit or not to Brexit
While the outcome of Brexit remains uncertain, carriers have been preparing by repositioning certain underwriting and/or service functions (e.g., freedom of service (FOS) infrastructure) to alternative European locations (e.g., Luxembourg, Ireland, Spain and Belgium), requiring a fair amount of movement and re-training of staff. Carriers are looking to offer flexibility where they can. However, insureds and brokers should be encouraged to seek details where there are unknowns in advance of renewals.
Additionally, insureds who may have received a FOS policy from a carrier's U.K. office, also representing local coverage for the U.K., should consider the need and benefits of requesting a separate local policy in the U.K. at renewal.
When a renewal involves a potential change of where a FOS policy will be issued, we suggest carefully considering the implications of the governing laws of that policy. For example, the U.K. relies on common law whereas other European countries rely on civil law, and there will be differences in how claims are managed.
Changes in market regulation and issues of compliance are crucial.
State-driven regulation and rising protectionism continue to impact the marketplace. For example, federal agencies in some regions are requiring participation of in-country insurance capacity into global programs, which impacts pricing, exportability, control and renewal timing.
Insurance and tax audits as well as requirements for insureds to provide know your client (KYC) documentation are evidence that local regulators are actively seeking to ensure that programs are locally compliant.
Enforcement remains prevalent around premium payment warranties (e.g., "cash before cover"), which should encourage buyers and their brokers to be ready to bind 30+ days in advance of renewal.
Buyers should be aware that any restrictions on the exportability of risk and premium will limit the corresponding amount of underwriting and claim settlement authority that can be centralized.
The marketplace offers a certain amount of flexibility in terms of where international premium allocations can be collected for most countries, providing insureds the ability to centralize most of the cash flow and administration. However, diligence is increasingly important for insureds to evidence a consistent and defensible premium allocation methodology in the event of a program audit.
Global programs of all sizes are becoming more sophisticated.
Buyers who may be just beginning the journey toward globalization or with smaller international risks have opportunities to impact their total costs and ensure compliance by taking a centralized approach to certain functions, starting with a focus on the safety of their traveling employees by taking a global approach to foreign voluntary workers compensation (FVWC), kidnap, travel assistance, health coverages, etc.
For companies with existing global programs, opportunities are available to streamline operations by leveraging relationships with a select number of global carriers, minimizing coverage gaps and ensuring economies of scale.
For the buyers of large, complex global programs, clarity of coverage will be increasingly important, not just at the master-policy level but also at the locally admitted level. Third-party contracts can include specific insurance requirements that could also impact program design, including localized higher liability limits and/or inclusion of specific terms.
Opportunities exist for insureds to expand the breadth of an international casualty program to add additional local policies, such as local EL and auto, particularly where those risks are significant.
Global businesses are experiencing complex claims in a widening array of geographies, requiring a close examination of admitted local coverages as well as their claims handling procedures.
Several major carriers have issued new international casualty policy forms, and most others seek to include extensions that refine or occasionally limit coverage intent. Depending on the extent of the need, flexibility can be facilitated through alternative risk structures, captives or manuscript policy forms. One example where we've seen some retraction is in sexual abuse and molestation coverage, especially for youth-related risks.
One of the ways higher admitted limits can be obtained is by asking the international casualty carrier to raise its master policy limits, enabling flexibility around what limits can be localized. An additional benefit of raising the primary limits is to drive pricing relief in the excess layers. Alternatively, an umbrella carrier that has a global network can issue its own local umbrella policy as and where needed. Teams should consider both options and compare associated costs.
Not all carriers offer the same local policy terms and conditions, even within the same country, and this should be considered when marketing a program.
Alternative risk programs remain an option.
The market for fully fronted programs remains fairly limited; however, they can be popular for insureds who wish to control cost allocations and centralize coverage documentation. The carriers that write programs with significant retentions are often well-established and have the underwriting expertise, global network, technology and cash flow capabilities to handle these programs effectively.
Fronting fee costs remain a focal point, and calculations reflect the amount of administration involved in managing the program (e.g., number of claims, number of local policies, limits issued, etc.). Upward pressure on those costs can be mitigated in certain cases by leveraging the relationship with the same carrier across other products.
The allocation of premium should begin early. Carriers will have unique approaches and internal guidelines, so insureds/brokers should initiate discussions early in the timeline, with consideration of issues such as exportability and taxes and to assure timely execution.
While collateral is a concern for insureds, the amount of collateral required is often less than is typically required on U.S.-domestic program since international programs typically have lower claims activity. If the same carriers require collateral on other lines, there may be an opportunity to negotiate collateral across all collateralized lines.
Program administration remains an important focus.
Many carriers supplement the delivery of international programs with online platforms, some of which are made available to insureds and brokers. The ability to reduce friction and improve clarity continues to be a differentiator, so carriers continue to invest in tools that offer transparency into network instructions, posting of policy documents and other improvements in efficiency.
Shared online access to claims data remains a topic of conversation for future enhancements.