2018 Willis Towers Watson pulse surveys on P&C insurers' AIPs offer some answers. Since 2012, we have collected data from more than 150 insurers on AIP funding levels from both the P&C and life and annuity (L&A) sectors.
Figure 1 specifically focuses on the P&C sector and shows the historical distribution of funding levels between 2012 and 2017 (data for final 2018 funding levels will be collected in early 2019) around participants' target payouts. Performance levels radiate out from the target payout and include participation levels that range from the threshold, or minimum performance payout, to the maximum payout.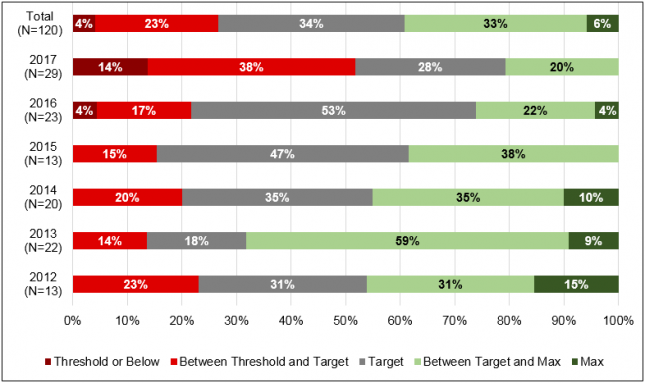 Figure 1: AIP historical payouts for P&C insurers
Source: Willis Towers Watson
Overall, we observe that:
Before 2017, funding was generally at or above target. However, natural disasters and other catastrophes over the last two years have negatively impacted funding levels across the sector (resulting in a significantly lower percentage of companies paying above target).
2017 was an especially tough year for insurers — only 20% of companies paid above target. According to a recent Willis Towers Watson study, the insured loss estimates from major natural catastrophes of $143 billion are the highest observed in recent years, up from $40 billion in 2016 and $23 billion in 2015.
This may very well persist; 2018 is poised for a similar outcome to 2017 (2018 results are not currently available).
Treatment of CATs in annual incentive plans
The spike in losses due to CATs in 2017 and 2018 raised the question of whether P&C insurers should include or exclude (and to what degree) their impact on AIP metrics and resulting funding levels, as well as the degree of discretion compensation committees should apply (none, limited, full discretion). Companies must strike the right balance of holding participants accountable without being overly punitive for factors outside of their control.
We recently collected data on how P&C insurers treat CATs in their annual incentive plans, if and how they apply discretion and any changes they have made or are considering for future cycles (the latter of which is shown in Figure 2 below). The sample included 27 P&C insurers.
More than two-thirds of companies allow for some degree of exclusion and/or discretion as to whether CATs flow through the AIP.
Companies that consider their business to be significantly affected by CATs are more likely to allow for exclusion and/or discretion.
Publicly-traded companies are less likely to allow for some degree of discretion than nonpublic companies.
The market is moving toward greater discretion and adjustment (as shown in Figure 2).

Figure 2: Recent changes to the treatment of CATs for annual incentive plans
Source: Willis Towers Watson
How are underwriters rewarded?
Underwriters' effectiveness is vital to insurers' success, and the underwriting role is among the most sensitive to CATs. We surveyed 38 P&C companies and reinsurers across North America and Europe to understand how incentives are structured for underwriters, either through separate plans specific to underwriters, or within the broader annual incentive plan framework, and found:
Approximately two-thirds of companies have no separate plans or measurements for underwriters.
One-third of companies differentiate in some way for underwriter-specific performance.
The majority simply tailor their existing annual plans to include measures specific for underwriters.
A small but meaningful minority percentage establish a separate line-of-sight plan tied to the success of underwriter policies over a defined period of time (seven of 38 companies).
Will plan designs change?
We expect insurers to continue to discuss the best way to deal with uncertainty and volatility. A second tough year of CATs and pressure on incentive plan payouts may cause companies to consider changes to their incentive design, goal setting, use of discretion, and more.
Authors
---
Senior Associate, Executive Compensation and Board Advisory (New York)
---
Director, Executive Compensation & Board Advisory (New York)
---
Senior Director, Executive Compensation (Stamford)
---