Produced by our Natural Resources team in London with contributions from colleagues all over the world, Willis Towers Watson's Power and Renewable Energy Market Review 2019 has been published at a time when companies in these sectors are contending with disruption to their businesses from a range of sources, including potentially adverse developments in the insurance markets.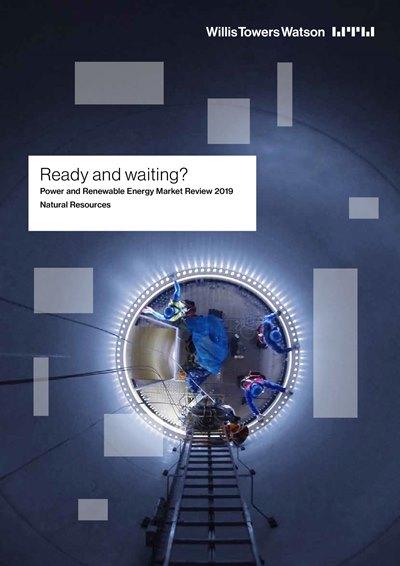 Our Review shows that the risks facing the power and renewables sector remain wide-ranging and ever-changing. Key findings include:
The major European carriers are pulling back from the coal-fired generation sector, potentially increasing insurance costs and threatening the commercial viability of independent and smaller coal operators.
The Lloyd's 'Decile 10' initiative is setting the tone for a more rigorous global insurance market environment at the start of 2019.

The development of innovations in power generation, such as larger wind turbines with increased output, could be frustrated by insurers' wariness of the risks associated with unproven generation technologies.

Renewable energy developers face geopolitical concerns, for example changes by national governments to favourable regulatory regimes.

Ever-mutating cyber risks not only present direct threats to companies' own operations but also put their supply chain and customer accessibility in jeopardy.
Click on the image to read the full report.