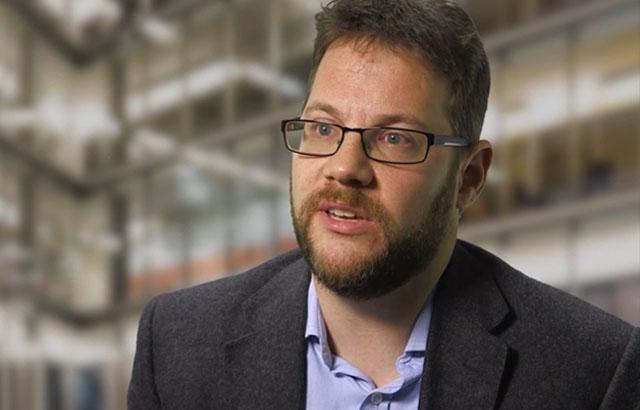 So, what can employers do to strike the right balance between offering the benefits employees need, without increasing cost? It starts by understanding what those needs are and designing benefits programs that provide the choice and flexibility to help meet them.
What benefits do employees want?
Findings from our recent Global Benefits Attitudes Survey (GBAS) show core benefits are top priorities among all generations in the workforce, and in particular health and retirement. What's more, employees said they'd be willing to pay to protect those benefits, with three in five saying they'd pay for more generous guaranteed retirement benefits. That goes for millennials as well as baby boomers.
They're also interested in benefits other than core offerings. And as you'd expect with an increasingly diverse workforce, the wants and needs vary significantly. For example, workers who are struggling financially want benefits that protect them now, including insurance and financial wellbeing programs, whereas those in Generation Y want more non-traditional benefits such as broader wellbeing programs. Even within these employee segments, there's a wide range of preferences — challenging employers on how to satisfy everyone.
While it could be argued that what employees say they want in a survey may not align with what they actually do when given real life choices, our findings are consistent with employees' buying patterns. After analyzing more than 150,000 annual open enrollments across nearly 400 companies, we found employees buy a variety of products beyond core medical benefits, including life, vision and dental insurance; supplemental medical products, such as accident and critical illness insurance; and other voluntary products, such as identity theft protection and legal plan services.
And as a sign of how diverse employee wants and needs are, only two out of every 154 employees chose the exact same benefits.
Expanding choice and flexibility
Responding to the diverse range of employee benefits needs will require a different approach, as the traditional, one-size-fits all benefits program will no longer suffice. Less than half of employees believes their benefits packages offer sufficient choice and flexibility and less than a third think it meets their needs for financial or health and wellbeing.
This is where choice and flexibility comes in. By expanding the benefits portfolio to include a diverse range of offerings, employees can choose what they need, and employers can offer better value of benefits for roughly the same cost as what's offered in traditional programs.
Choice and flexibility in benefits aren't new concepts. Many employers have introduced them before, only to find low engagement and choice overload. But times have changed. New online tools, including those that provide decision support, are making it easier and more efficient for employees to narrow the field and select benefits that more closely match their circumstances.
Our survey shows that employees who use these tools appreciate their benefits more, are happier and more engaged. In fact, when an employer offers greater choice and flexibility of benefits to their employees, work engagement doubles.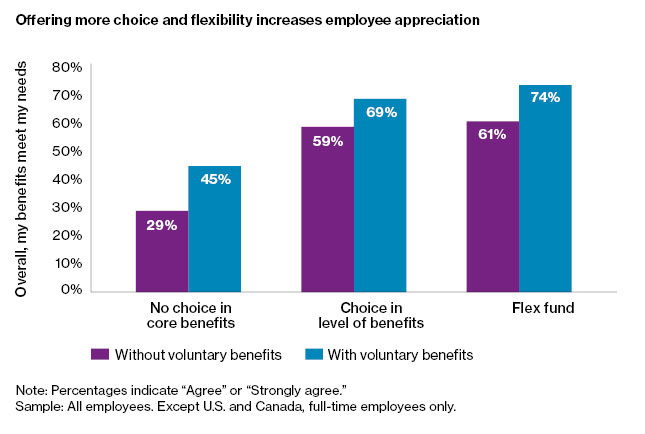 The bottom line:
The benefits needs of employees are greater and more diverse than ever. Responding to these workforce needs means understanding what employees want and having a benefits program that offers the choice and flexibility to meet them. By doing so, employers will be able to walk the tightrope of responding to the changing needs of their workforce and managing costs. Employees will be better equipped to tailor a benefits package that works for them and enjoy a more personalized experience with their benefits, which will enhance their appreciation of the rewards package and more broadly the value proposition their employer has created.
How to offer benefit choice, avoid choice overload and reap the reward
Jonathan Gardner, senior economist at Willis Towers Watson, discusses how choice in employee benefits can help employers respond to divergent workforce needs.
About the Authors

---
Jonathan Gardner
Senior Economist
---
Director, Research and Innovation Center
---