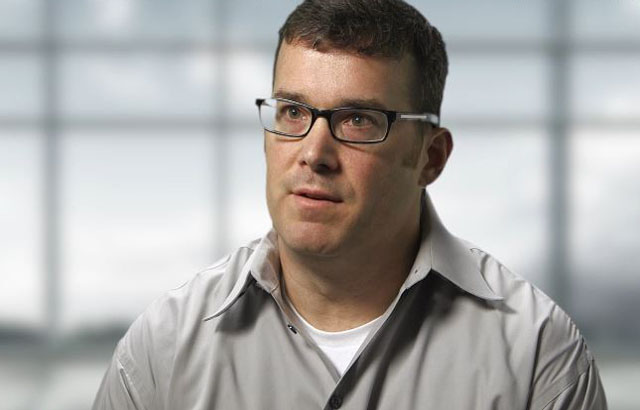 The effect in the workplace is real. Employees troubled by their finances are twice as likely to be in poor health as those who declare themselves financially unworried. They also report considerably higher stress levels, more absence and presenteeism, and significantly lower levels of work engagement. Ultimately, that's a huge drag on productivity.
Employers recognize the business case for helping their employees become more financially secure. More than two-thirds believe they have an active role to play in encouraging their employees to manage their personal finances better. Many employers are moving from interest to action. In fact, nearly half of employers in many of the developed markets plan to provide a financial well-being program to their employees in the next three years.
Learning from the mistakes of the past
As they prepare to move forward with financial well-being, many employers are reflecting on how health and well-being programs, which tended to focus on physical well-being, fell short over the years. They're asking the right questions: What should we do this time? Which initiatives should we introduce? And how can we avoid approaches that led to low enrollment and engagement in many legacy benefits programs? Miscalculations such as:
Over-emphasis on siloed programs, that were introduced to meet a perceived need, but with little understanding of how and whether they matched employee stress factors, wants and preferences or an appreciation of the interconnected issues facing employees and the need for linkages across well-being program delivery
Focus on cost reduction and what works best for the employer — with little attention on employee-user experience or how to motivate employees
How can today's employers invest in relevant and popular well-being programs "for" employees rather than the old well-being programs done "to" employees? How can this time be different?
What can employers do?
1. Understand the financial worries of your workforce. What's clear from our research is that not everyone has the same priorities when it comes to their finances. The millennial trying to pay off student debt has very different needs than the baby boomer focused on saving for retirement. Results from our latest Global Benefits Attitudes Survey show that priorities vary by an employee's family situation. For example, single women with kids tend to prioritize day-to-day costs and paying down debts whereas married men tend to focus on savings for both long- and near-term needs, like a new car or children's education. Likewise, divorce can be a trigger for financial hardships for both men and women (with divorced women in our study 50% more likely to struggle financially than other employees).
Employers should run the critical analytics to understand how financial vulnerabilities differ across the workforce — not only to help employees with their current situation, but to get ahead of their next big financial decision.
2. Find the right tools to help today's employees. As employees' needs vary widely, financial tools must fit with how employees make decisions and how they live their lives. While debt services are attracting a lot of interest among employers and are a good first step to dealing with the debt problems of those most in need, less than one in five employees in our study say they have large personal debts. What can be done for the majority of employees who are struggling but not facing debt crisis?
Many solutions currently available focus on turning people into better budgeters. Yet, keeping to a budget might be out of step in today's world of contactless payments, online transactions and internet banking, and not reflect how most people act in their daily lives. Our research shows that two-thirds of employees make decisions in the moment by looking at account balances and deciding whether or not to go ahead with a purchase. Is attempting to make people better budgeters the right approach? Or should we look to use new tools to help people make the right financial decisions at the right time? In fact, many of those who make real-time spending decisions are doing quite well financially compared to budgeters, when they actively monitor their financial position.
3. Nudge, don't judge: understand your role as an employer. Most employees want your help, but they want to maintain their privacy, stay in-control of the interaction and reflect their own personal financial priorities. Based on our research, almost half of employees want their employers to offer tools that provide suggestions on how they can improve their financial situation, but a similar percentage (48%) say it's not the role of an employer to send personalized messages to employees facing important financial decisions.
Tread lightly: There's a fine line between nudging employees toward better financial decisions and sending messages that could make employees feel judged – based on someone else's priorities. Also keep in mind that employees want to be in the driver's seat when it comes to how and when they receive communications. Most don't want to receive a barrage of communications about their financial issues, of which they're already painfully aware. They'll be less likely to engage in programs if they feel they're constantly being reminded of what their issues are and a presumption of what they need to do.
4. Leverage technology. How can employers provide help to address the range of financial priorities and preferences across a multi-generational workforce, and support the needs of employees as consumers during different life stages to make financial decisions that suit the way they live today? Make no mistake, this is a tough challenge, but technology is transforming the way employers can communicate and segment solutions to different types of employees. New types of decision support tools, which offer guidance according to the employee circumstances and preferences and at the time when employees want, are now just beginning to change the benefits landscape.
Employees are looking to their employers to provide support and technology that deliver valuable guidance and suggestions around financial decisions. The challenge for employers is finding solutions that match their employees' needs and create the right experience to truly engage employees around financial well-being. Even more, employees are looking for help and guidance on what to do, but quickly lose trust if they feel they are being pushed toward products and solutions.
Ready, set, go!
The time to act is now as increasingly employees are struggling to make ends meet. Short-term financial issues can quickly become life-long problems. We have learned much through the successes and failures of physical well-being programs over the last few decades. Most of all, it's critical that employers advance unbiased solutions that give employees greater control, emphasize the experience and link together multiple areas of an employee's life. It's about time we put employees at the center of our well-being solutions.
Global Benefits Attitudes Series: Financial Well-being
In part two of a five-part blog and video series, Steve Nyce, senior economist at Willis Towers Watson, discusses the impact of financial worries on organizations.
About the Authors

---
Director, Research and Innovation Center
---
Jonathan Gardner
Senior Economist
---