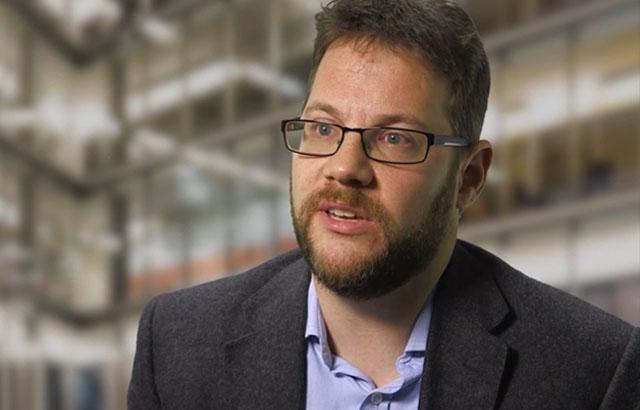 And the expectation that employees would pick up the slack, implicit in many of these changes, has demonstrably failed. According to our latest Global Benefits Attitudes Survey (GBAS) study, nearly three-quarters of employees in developed economies and almost half of those in emerging economies now expect to be worse off in retirement than their parents' generation and increasing numbers expect to have to work into their 70s, or even later.
Declining retirement confidence has left employees feeling increasingly vulnerable, with half often worrying about their future financial state and looking for more security. So, no wonder we've seen a sea change in the number of employees reporting that retirement security has become a more important issue for them – shooting up from 46% in 2013 to 68% in 2017. And it's not just those approaching retirement who are concerned: A majority of employees across all age groups now place more importance on having enough money to retire.
The problem isn't that employees don't recognize they need to save more for retirement. Rather, the question for most is: how to afford it? At the same time plan generosity has declined, other financial pressures have gone up. The result is a growing number of employees – due to low wage growth and mounting debts – literally live paycheck to paycheck. Their dilemma is not: "Do I want to save for retirement?" Instead, it's: "How can I save for retirement when I have so many competing financial needs?" At the same time, our research also shows that financial worries are a key cause of increased employee stress.
Employees still want their employer to take the lead
Not surprisingly, despite reductions in employer plan generosity, over 60% of employees globally say they still count on their employer-sponsored plan as their primary means of saving for retirement. In fact, many are willing to contribute more to gain greater security. Three in five would be willing to divert money from their pay each month for more generous retirement benefits. Even in the U.S, where health care costs have come to dominate employees' benefit spending, twice as many say they're willing to pay for more generous retirement benefits than for a more generous health plan.
The move from DB to DC has reduced much of the cost and risk to employers, but it's led to new and different challenges, including the prospect of having large numbers of employees being unable to afford to retire when they want to. The knock-on effect is a more stressed, less healthy, less engaged and less productive workforce. There is no question, then, that helping employees feel confident about achieving a more secure retirement is in every employer's interest.
Understanding employee needs
Our GBAS findings show that retirement security has been rising in importance across all age groups, which runs counter to many previously held assumptions. To be able to help employees and offer the tools, solutions and communication that connect the most, it's crucial to understand the extent of problems they face and identify who's affected most.
For instance, while older workers are typically viewed as financially better off, we find retirement confidence is low across all generations. And the common perception that younger workers aren't concerned about their retirement turns out to be a myth. When it comes to Gen Y workers (generally, those in their 30s today), about two-thirds say they're willing to pay more out of their paycheck for a more generous and/or guaranteed retirement program. And about half see their retirement plan as an important reason to stay with their employer.
This desire for security is shaped by the global economic instability of the last decade. Many younger workers have spent most of their working careers amidst economic insecurity, a weak job market, unaffordable housing, and in some cases, looming student debt. For a generation with very little security in their lives in general, it's easy to see the appeal of a sure-footed retirement.
Our data also finds that men focus on saving for retirement much earlier than women and consequently, have greater retirement confidence. Women, particularly those with children typically prioritize day-to-day costs and paying off debt ahead of retirement saving. Women in their 50s are one-and-a-half times as likely as men to have to have had time out of the workforce and/or periods of reduced working hours and therefore, shorter contribution histories. Such factors1 lead to just over a third of women expecting to have enough resources to live comfortably 25 years into retirement, compared to nearly half of men.
The traditional remedy for these issues is that better communication can help employees make more informed decisions about their finances over the duration of their careers. And perhaps the latest generation of web and app-enabled decision-support tools may be better able to assist the population vulnerable to reaching retirement with inadequate resources than previous attempts. But for many, retirement readiness is not a communication or even a literacy issue, it's a means issue. Do employees have sufficient resources to save more for retirement? If not, is there an opportunity for employers to examine their rewards to offer greater financial security through their retirement program or by offering greater choice and flexibility in their benefits to allow employees to get more bang for their buck?
If you don't have it today, how can you focus on tomorrow?
One of the major challenges affecting retirement saving is the rising pressure on employees' short-term finances. With debt levels on the rise, many experience financial issues that prevent them from saving until later in their career, if at all. Our research shows that most employees don't prioritize saving for retirement until their 40s or 50s, after other financial needs have been met. The risk is, it's often too late for many to save enough for a comfortable retirement.
In the do-it-yourself world of DC retirement saving, the short- and the long-term are intimately linked. By helping employees make better financial decisions throughout the various stages of their lives, employers can help tackle the problems of retirement adequacy.
Employers may be concerned that helping employees focus on short-term financial issues may divert money away from retirement savings that may never return – for instance, young workers looking to pay down student debt or finance a house purchase, simply will delay saving for retirement. The risk is that meeting short-term needs could have only limited short-term benefits — for instance, paying down student debt with relatively low interest rates or buying a house in a rising market. Employers might fear that by helping them address shorter-term needs, employees could be letting themselves in for more insecurity as they age.
While this is a potential issue, our survey data suggests to the contrary, that addressing short-term financial concerns helps remove key barriers to retirement saving. Helping employees to manage debt, housing and other costs also helps free up money for saving, and allows employees to look to the future and prioritize saving for retirement.
Change, before you have to
We've been hearing about the looming retirement crisis for a long time, but its full impact has been masked by legacy DB benefits, which provide many of today's retirees and imminent retirees with comfortable retirement income. For many retirees, they've never had it so good. As a result, the timeframe for when we move from "retirement have's" to "retirement have not's" isn't clear.
Today's employees are waking up to the reality that they need to save much more for retirement than their parents, but for most, that reality is on the backburner. Employers, concerned that tomorrow may come too late to prevent a workforce crisis in their organization, are also waking up to the reality that ensuring employees are financially secure today is one of the key ways to help them provide for themselves later in life.
End Note:
1. Both women and men report similar contribution rates, when in similar circumstances.
About the Authors

---
Jonathan Gardner
Senior Economist
---
Director, Research and Innovation Center
---