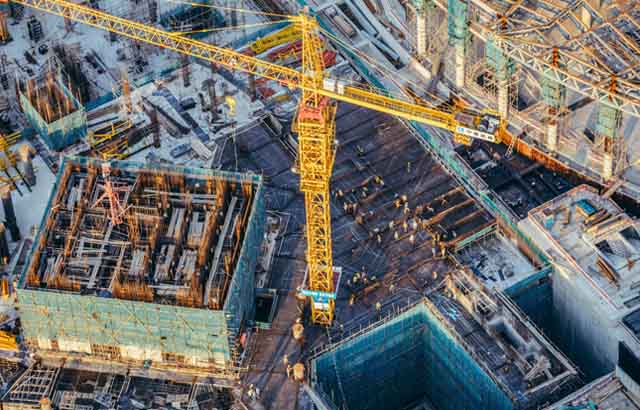 And no industry is immune. As identified in Willis Towers Watson's Construction Risk Index in 2017, workforce management and talent optimization was one of the global megatrend challenges facing the industry in the next 10 years. In fact, limited workforce diversity was recognized in the study as a top 20 risk globally. Lack of diversity seems to perpetuate itself. In the construction industry, for example, it's difficult to replace mostly non-diverse retirees with a diverse pool of entrants.
Diversity begets diversity; unfortunately, the opposite's true, too
How does an industry address this problem? Diversity is part of the answer. The more diversity in your recruiting, the better you're able to recruit from the entirety of the talent pool. Recruiting from a broader pool allows construction companies to attract talent that may not have considered the industry and also bring a variety of different skills needed in a new more technological and digital construction world.
As a long time player and influential figure in the construction industry, Willis Towers Watson was approached by the Associated General Contractors of America (AGC) to help advance diversity and inclusion in the construction workplace. AGC is the leading association for the construction industry representing more than 26,000 organizations — including over 6,500 of America's leading general contractors, 9,000 specialty-contracting firms, and 10,500 service providers and suppliers associated through a nationwide network of chapters. In collaboration with the AGC, Willis Towers Watson worked to provide scholarship awards to recognize diverse college students majoring in construction management, architecture or engineering.
As the construction industry continues to experience the effects of a shrinking qualified labor pool, it's these efforts in multitudes that will begin to transform the labor landscape industry-wide.
Take a comprehensive approach
What then is a practical approach for individual companies? Increasing diversity is important but so is building inclusiveness. Companies that can take a comprehensive approach to creating a culture where all employees feel they truly belong and are free to contribute their talents and achieve their personal goals at work (i.e. inclusion) will truly reap the benefits through a more engaged workforce and a better ability to attract and retain talent.
To build the foundation of an inclusive culture, leaders can address talent management deficits, establish community as a core value, listen to individual experiences, support actions that accommodate diverse work styles and life situations and train managers as inclusion champions. Leaders can further optimize the culture by diagnosing inclusion gaps across their unique demographic segments and cataloging the work experiences behind those deficits. Change champions should then leverage those insights inclusively by designing interventions that apply equally to all employees.
Together, these approaches will help any organization support the diversity of its workforce and help ensure all employees feel they belong and can achieve their goals at work.