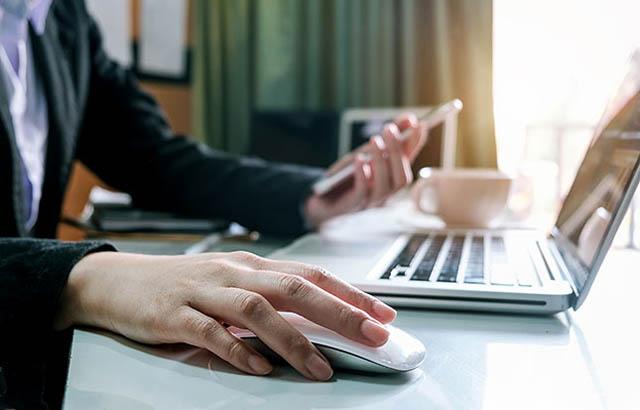 Here's an example. A while back I was researching water heaters on my phone when my current unit went kaput. A few hours later, I'm on Facebook on my laptop and up comes an advertisement for a local retailer that has the exact water heater I was looking at on my phone. Mind blown.
If retailers and social media can surface real-time content for consumer's needs, isn't it time for human resources departments (HR) to follow suit? Wouldn't it be great if:
your HR portal gave suggestions on how to maximize your total rewards programs based on other users like you?
your 401(k) website gave you a nudge to review your contribution or investment decisions based on your age and current rate of return?
your benefits enrollment system gave you suggestions on how to best utilize your company-sponsored spending accounts based on the coverage option that you selected?
employees could access all of this personalized content from their mobile phones?
Employees are busy, and the way they consume information has changed. In order to cut through the complexity of their busy schedules, we need to provide the right content at the right time. If Amazon can do it with our consumable goods, what is stopping HR from using the same technology for compensation and benefits programs?
Today, employers are facing significant attraction and retention issues
Our 2016 Global Talent Management & Rewards Study showed us that employers are facing significant attraction and retention issues today. In fact, more than half of U.S. employers (57%) said hiring activity has increased over the past 12 months and more than twice as many employers said turnover has picked up over the past 12 months (37%) versus those who indicated it had dropped off (16%).
With HR technology, employers can modify their communication style to hit the right triggers for the right demographics that will influence their attraction and retention statistics.
Which HR department will be the first to best leverage this technology? I'm not exactly sure which one, but I do know that those that do not start to shift their communication styles will be left on the sidelines and will miss an opportunity to engage their most valuable asset.
Who knows, maybe five years from now HR will be replaced by a robot that will answer employee inquiries with 100% accuracy and also warn employees when it is time to proactively replace their hot water heater. Until then, let's take techniques that work in the commercial space and leverage them for our employees.