Amidst the news on the development and availability of COVID-19 vaccines, a number of our clients have sought information on how companies plan to manage vaccinations for their workforce. Thus, in partnership with the People Management Association of the Philippines (PMAP), Willis Towers Watson conducted a survey on the week of February 19, 2021, receiving responses from 250 HR practitioners across various industries in the Philippines.
From the survey, we learned that two-thirds (65%) of the respondents have already arranged, or are in the process of arranging, the purchase of vaccines on their employees' behalf.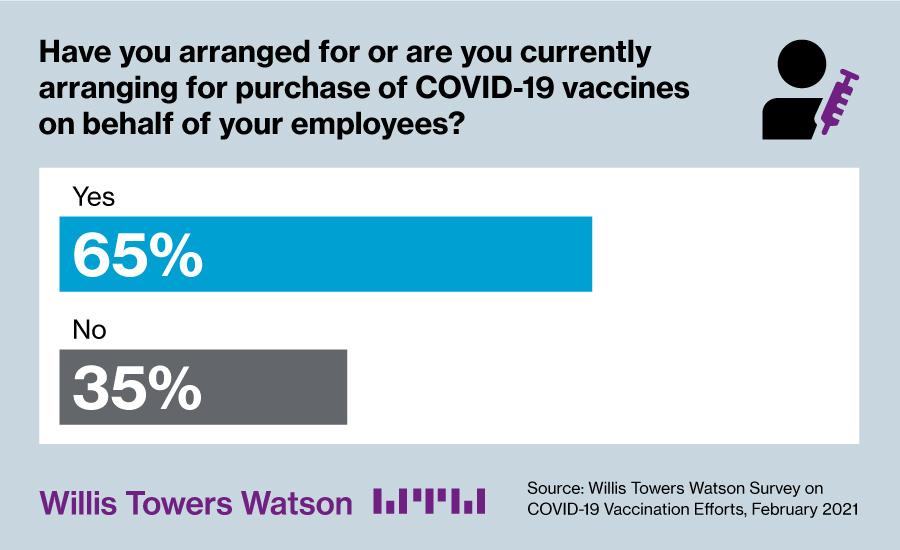 Willis Towers Watson COVID-19 Vaccination Efforts Survey
Source: Willis Towers Watson Survey on COVID-19 Vaccination Efforts, February 2021
Please complete the form to receive the highlights of the results. If you want to arrange for a presentation by our Benefits Team of the full survey results, including responses with regards to the payment for and administration of the vaccine, please email us at wtw.ph@willistowerswatson.com.
Get access to our survey