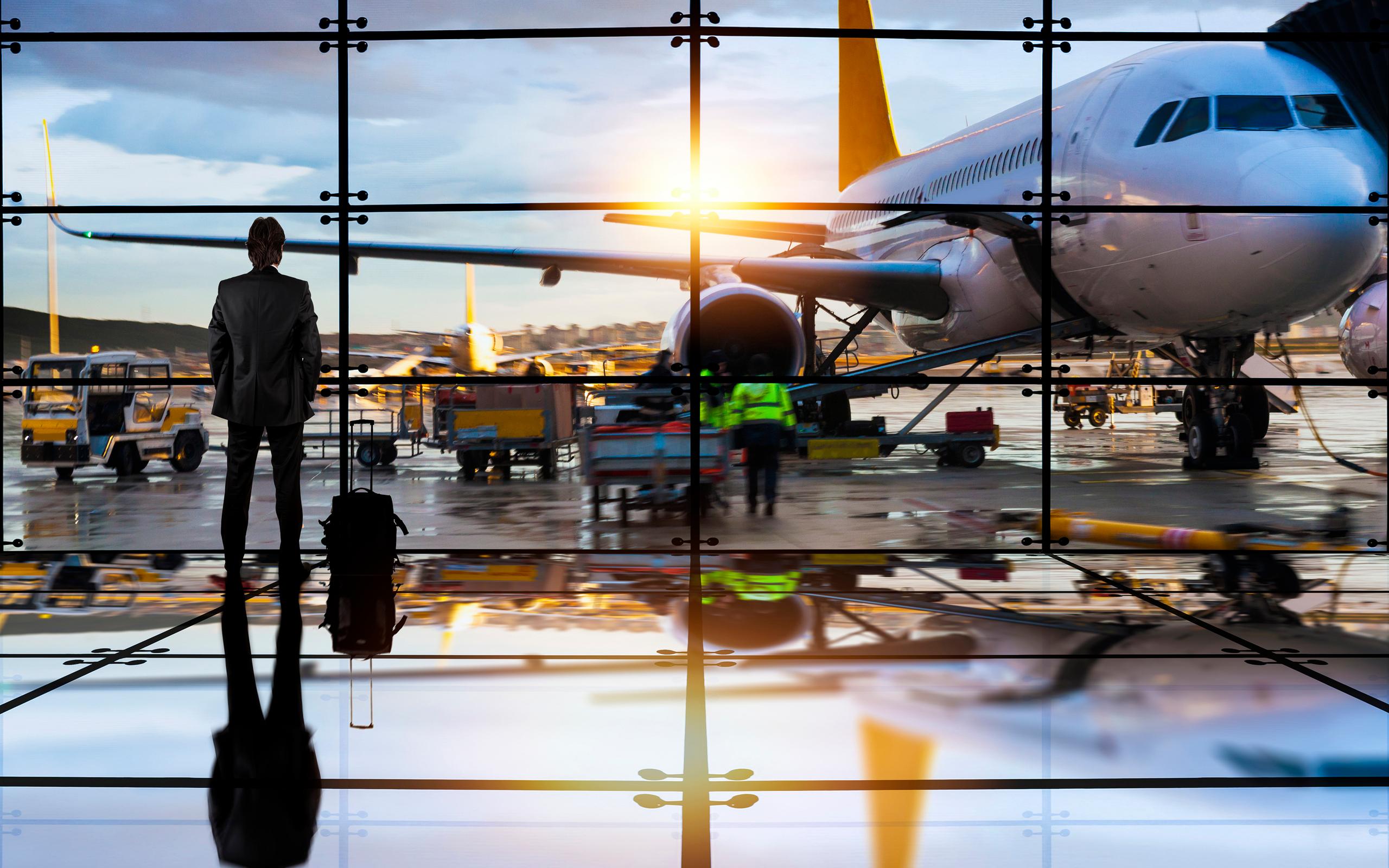 Welcome to the first edition of 'Finding your Geopolitical feet'. Our September session focussed on the current pandemic, which has shone a light on our ability to understand and respond to threat and to quickly adapt to the challenge, and when it comes to building business resilience, our ability to recover quickly from difficulties, how well we have read the situation, and how well we have positioned our assets and our resources to adapt, remain effective, remain on track and to get ahead.
"

The winners grab the insights, the new thinking, they uncover what has not been considered before."

Andrew Hall
MBE
There are no simple solutions and I think you'll agree there are no simple hierarchies – we have to work hard on this all of the time. The winners grab the insights, the new thinking, they uncover what has not been considered before, harness very much the optimal practices.
To support our thinking and actions, we were joined by three expert panellists who shared their personal views on the subject:
Lord James Arbuthnot
Elisabeth Braw, Resident Fellow, American Enterprise Institute (AEI)
Nick Dunlop, Client Relationship and Managing Director, Willis Towers Watson
Andrew Hall
MBE Global Client Relationship Director
Geopolitical Risk practice
---
Digital Dialogue No. 1
---
The Panel
---
Lord James Arbuthnot
Chairman of the Advisory Board of Thales (UK)
Lord (James) Arbuthnot is Chairman of the Advisory Board of Thales (UK), of the House of Lords Select Committee on Risk Assessment and Risk Planning, of the Nuffield Trust for the Forces of the Crown, of the Information Assurance Advisory Council and of the Airey Neave Trust. He is an Advisory Board member of Montrose Associates and of RUSI. From 1987 to 2015 he was a Conservative MP, serving as a Government Whip, Pensions Minister, Minister for Defence Procurement, Opposition Chief Whip, and from 2005 to 2014 Chairman of the Defence Select Committee. He became a member of the House of Lords in 2015 and also sits on the Security and Justice EU Sub-Committee.
---
Elisabeth Braw
Resident fellow at the American Enterprise Institute (AEI)
Elisabeth Braw is a resident fellow at the American Enterprise Institute (AEI), where she focuses on defense against emerging national security challenges, such as hybrid and grayzone threats. Concurrently, she is a columnist with Foreign Policy, where she writes on national security and the globalized economy, and a member of the National Preparedness Commission (UK).

Before joining AEI, Ms. Braw was a senior research fellow at the Royal United Services Institute for Defence and Security Studies in London, where she founded its modern deterrence project. She has also been an associate fellow at the European Leadership Network, a senior fellow at the Atlantic Council, and a senior consultant at Control Risks, a global risk consultancy.
---
Nick Dunlop
Client Relationship and Managing Director, Willis Towers Watson
Nick has been engaged in trading complex insurance risks at Willis Towers Watson and its preceding entities since 1981. His career has predominantly involved advising multi -national corporations and structuring risk solutions in the Global Insurance and Re Insurance Markets. He has led brokerage practices in London, New York and Toronto.

Nick is a Client Relationship Director with responsibility for delivering the services and products of Willis Towers Watson to a number of multinational customers. He is also leading a global, multi-disciplinary team focussing on creating solutions and products to quantify and de-risk climate exposure. Nick is a regular contributor to World Economic Forum events and co-leads the day to day relationship between the Forum and Willis Towers Watson.

In addition to his regular responsibilities within Willis Towers Watson Nick is Chairman of the Non–Marine Executive of the London International Insurance Brokers Association (LIIBA), a board director of British American Business and Junior Warden the Worshipful Company of Insurers. He is also engaged in Glass Door, one of the largest Homeless Charities in London.
---
The Panel
Perspective 1. Lord James Arbuthnot
The western world was not prepared for COVID, which is extraordinary because we knew it was on the risk register. We could have done a lot better but still we had to close down our economies. The title of this discussion includes the words 'beyond COVID'. What does that mean? We now have to think about the economic consequences of COVID, the possibility of a resurgent pandemic – all at the same time as a possible no-deal Brexit. And there is more, because these are just the things that we can foresee. We need to be ready also for things we can't foresee.
Nick will talk about climate change; Elisabeth and I have our own pet hobby horses. Mine is a complete dependence on technology, all of which requires electricity. Electricity is vulnerable to solar flares. Those of you who read The Times on 28th August 2020 would have seen a large article about that. Electricity is vulnerable to cyber-attack, other man-made and natural threats. Without electricity we would revert, not to the dark ages, but to the stone ages.
All of these threats come with the complication of the effect of cascade. As we have seen this year, if you keep children out of school at least one parent can't go to work, which may disrupt the parent's essential job. The disruption could also be the security of the food supply chain, which knocks on to other things in unpredictable ways - so the cascade of issues is very important.
Resilience and risk tolerance: perspectives from an Eeyore
I am very aware that all of this sounds rather gloomy, I was once described by The Times as making Eeyore look like a happy, clappy type. But in this, you think about possible risks you won't be able to deal with them. It is why in centuries past, people carried swords or guns, it is the principle behind Insurance, it is also why we now wear masks on public transport.
Putting that gloom behind us for a moment, the remainder of what I am going to say is about what we can do about it. You want to make your business resilient. Resilience means the ability to survive, and if possibly prosper, in the face of things that are thrown at you.
So, the first question is, what is going to be thrown at you? The answer is I don't know, and you don't know. Oddest and most important; it really doesn't matter. Because the solution to resilience is not to get all your predications right – you won't – it is to be flexible and agile enough to respond to unpredictable things. Flexibility and agility are needed for lots of different things, flexibility and agility of thinking, of supply chains, of your labour force, of finance:
"

The solution to resilience is not to get all your predications right – you won't – it is to be flexible and agile enough to respond to unpredictable things."

Lord (James) Arbuthnot
Chairman of the Advisory Board of Thales (UK)
If you can diversify your supply chain and labour force then my suggestion is; do so.
If you can ensure that you will always have enough finance set by for a rainy day then; do so.
If you are tempted to go down the route of lean manufacturing, then remember that it comes with a cost. The leaner your processes, the less robust and resilient they are.
In recent years we have done wonders for efficiency, but it has been at the expense of resilience. Building a degree of redundancy because just-in-time is fine while everything is working well, but at time of crisis it might put the very existence of your business in jeopardy.
Needed. Flexibility of thinking: All should apply!
I want to focus on the issue of flexibility of thinking. In order to have flexibility of thought you need diversity. Diversity of the sources of thought, which means diversity of the thinkers.
Are your strategists from the same type of background? Then move some of them out and get in some fresh blood.
Are they all men? Change some of them.
Are they all positive thinkers? Well they shouldn't be.
John Molson, the Venture Capitalist, talks about the need to have, on company boards, an appropriate mixture of Tigger's and Eeyore's. So, to answer of Boris Johnson attack on doomsters and gloomsters, they do have their place. Without doomsters and gloomsters we would never take-out fire insurance. That is my first point, flexibility, agility and diversity.
Next, planning, training and practice
Next, planning, training and practice. The first time you deal with a crisis should be in a practice exercise, not in a real-life crisis. So, what you need to do to set that up?
First; talk. Communication about the sort of things you need to be able to do in a crisis needs to go from top to bottom of organisations. Harness the ingenuity of the people in and outside of your organisation.
Second; awareness. Does everyone know their role in a crisis without being told? If not, you should get together a template of what each person must do and have it in hard copy, not just on a computer, in a place where everyone can find it.
Third; practice. Don't let the first time you do this be when you are really up against it. Finally, there are roles for society and government in all of this. As you know, Andrew, our small discussion group has been discussing the possibility of a national resilience central forum or commission and we will pursue that.
There is much that we can learn from other countries such as Sweden and Finland, in terms of their engagement with their populations to galvanise their citizenry. There is also perhaps a role to be played by regulation, particularly in the resilience for our critical national infrastructure, although it is hard to be sure where critical national infrastructure starts and ends. Because of what I said earlier of cascade, I would interpret it more widely rather than more narrowly. So, I am concerned that, for example, that OFGEN seems to be imposing on the national grid, a restriction on the investment that they can give to resilience. There is clearly a role for insurance, I would like to see a change in the structure of insurance.
Looking to the future
At the moment premiums seem to be calculated on the basis entirely of what the market will bear. I would like to see an element of behaviour brought into this so that those organisations that carry on defined improvements to their resilience should see a reduction in their premiums, perhaps this needs to be led by the insurance industry. In the longer term, this should translate into an improvement in resilience in the same way as insurance premiums have led to an improvement in security since you won't have your claim paid if you left your front door open.
But, and this is my final point, I do have confidence, despite what I just said, in the power of the market. I feel that all of this would work better if we could harness the power of the market to ensure that we all profited by an improvement in resilience. People say, rightly, that resilience has a cost, but lack of resilience has a cost too. Let's try to work out a way, where by everyone in a transaction benefits from the resilience of everybody else in that transaction. Or perhaps by agreed standards which are attractive to consumers, or by some other way, that will allow us to regard resilience as an asset rather than merely as a cost. And that way, when adversity comes, as it will, we'll still be thriving.
Perspective 2. Elisabeth Braw
I often have conversations with business leaders and industry, and what has changed in recent years is that leaders express bewilderment about what is happening – and it's not because they are in any way intellectually deficient – it is because the world is changing so rapidly and it's changing in ways that are unfamiliar to business leaders. Finding themselves on the frontline of geopolitical competition, an entirely new sphere of knowledge and relationships is necessary to decode the trends.
In the past, during the cold war, it didn't really matter to Western countries what the Soviet Union was up to because the exposure of industry to the Soviet Union was very limited and before that during previous eras the exposure was similarly limited with the exceptions of large companies like the East India Trading Company. The exposure of businesses to other countries and to geopolitical competition and tension was extremely limited simply because there wasn't a lot of a global business and of course there wasn't a lot of globalisation. But all that is changing, and the result is that companies that are feeling the heat whenever they find themselves trapped between different countries, and in particular between different groups of companies.
What would you do if…?
If I may just mention a couple of recent examples:
If you were an American microchip company, what would you do now, knowing that the US government wants to ban you from supplying Huawei, which is a major client.
What would you do as a western company if a key firm in your supply chain is acquired by a Chinese company which means most likely that that company will be lost to you because it will refocus on the Chinese markets, which is what happened to a German company in 2016 – it was acquired by a Chinese company and all of a sudden it was a Chinese company focusing on the Chinese market.
Or for example what would you do if a hostile country successfully attacks the grid and there is a sustained power cut?
"

Business and supply chains are an easy area to attack, and less contentious than all out war."

Elisabeth Braw
Resident fellow at the American Enterprise Institute (AEI)
These are not actions that are directed against your company in particular, but you just happen to be the victim of them because business and supply chains are an easy area to attack, and less contentious than all out war. Businesses are suffering the consequences of geopolitics none the less, and this is on top of what mother nature throws at society. This year alone we have seen an increasing ferocity and frequency of natural events; such as the wild fires that have been going on this year, including the one currently raging in California.
We should also remember that this is about anybody hating a particular company. New threats and forms of aggression have to do with the fact that companies are just convenient targets and happen to be in the way. The 2017 virus attack, starting in Ukraine but soon spreading around the world, had nothing to do with companies like Maersk in particular – they just happen to be struck by it, and lost hundreds of millions of dollars as a result and went dark for a number of days, which is a catastrophic thing to have happened.
Crisis management needs to embrace new tools
The way companies conduct crisis management exercises is highly efficient for the sort of crises that companies have faced so far, which tend to focus on immediate operations, rather than the geopolitical crises facing the country. That is part of the bewilderment – how do you try to prepare so you don't end up in this situation where, when the crisis happens, it is the first time you have thought about it and the first time the company has to operate within that crisis.
Crisis management exercises are not enough, but what to do if you want to prepare your company, which you clearly need to do as a business leader? I would argue the first step, which is beginning to happen but should be done more purposefully and energetically, is to convene with business leaders within your own sector.
Now this is uncomfortable and sometimes difficult because you don't want to reveal any embarrassing details about being targeted by a cyber-attack, as you wouldn't want to reveal this to competitors. But there was a good example in connection with WannaCry where Maersk was very open about what had happened to them, and that their systems had been brought down. Sharing broadscale details of risk incident updates are very useful – not just for risk managers, but higher levels as well.
Convening new audiences
Another area that is really important and is beginning to happen a bit in the US, is for business leaders to regularly convene with political officials. Not always politically appointed, but government officials, for regular updates of national security. Now, this is something that would obviously have to be done on a classified basis and it shouldn't be used as an opportunity to sell to the government but it should be a bonified conversation about national security developments and risks, and that would help business leaders better understand the environment in which their companies are operating because it's very difficult to establish from news media reports, and even from risk consultancy reports.
The US government Department of Energy (DoE) has started to have such regular consultations at the CEO level of energy companies. Not as any sort of commercial conversation, but for a geopolitical risk update. This is incredibly helpful, not only for the government, but especially for the business leaders, and there can't be any demand from the government that these business leaders take national security in to account when they make decisions but at least if they know about these developments then they are able to have this information in mind when making commercial decisions.
This is also happening in other areas. The US Cyberspace Solarium Commission has, first of all, decided to include business leaders, and second of all, managed to come up with some incredibly useful proposals for how to protect company's against cyberattacks and how to deter cyberattacks. This is only possible through this sort of collaboration between business leaders, elected leaders and federally appointed leaders (directors of the FBI etc.).
Hidden aggression and Grey Zones
Another example of the sort of disruption and hidden aggression that business leaders have to contend with every day. The stainless-steel industry is vital for all kinds of production. A key component of stainless steel is nickel. Indonesia is a phenomenally important source of nickel. A few years ago, a Chinese company, underwritten by the Chinese government, built a huge facility in Indonesia, which is not a wealthy country. Low and behold shortly after the Indonesian government announced it would no longer be exporting nickel, but the result was that the Chinese company now producing stainless steel in Indonesia had easy access to nickel where all the other companies that had relied on Indonesian nickel were left without.
Is this a geopolitical aggression? Is it business as usual? One can interpret it in different ways. I would certainly argue that it is part of a Chinese strategy aiming towards economic superpower status and that strategy doesn't always use the rules of fair play that we are used to on the globalised market. So, such things that wouldn't ordinarily be part of a national security conversation and don't fit squarely into business conversations – all of that is coming together which is why conversations between political leaders, government officials and business leaders are so important.
Another aspect that isn't yet happening, but I sincerely hope would happen and there is a paper coming up soon, are grey zone military exercises between armed forces and industry. So, grey zone aggression, which is the sort of aggression that doesn't involve military aggression, equipment or personnel but still is aggression and we haven't found a way to counter – that is something where armed forces should team up with business and industry, not just with leaders but with representatives of all level of industry, to exercises what they would do in case of grey zone attack, which could be anything. However, resilience is how we counter this, and an exercise involving industry shouldn't involve any sort of offense against the aggressor.
So, this is all about resilience and how we defend ourselves and keep the economy going because the continuity of the economy is what we have to aim for in fighting against grey zone aggression.
Perspective 3. Nick Dunlop
To be resilient you need to fundamentally understand the risks that you are facing, as a business. My experience inevitably leads me to comment that businesses don't take seriously enough the risks that will impact them in the medium-long term. They don't plan or fund sufficiently for these crises, and particularly in the case of climate. Long-term planning against what people have viewed as extreme tail-end events hasn't really been on the board room agenda.
"

COVID-19 has popped a bubble of risk naivety and was probably a risk naivety that as a society we have chosen to live in."

Nick Dunlop
Client Relationship Director at Willis Towers Watson
A very good comment was made by a colleague of mine yesterday; 12 months ago, nobody would have given us the time of day to discuss buying a pandemic insurance solution. I was dwelling on the fact that, as an organisation, a few years ago we boiled down the five largest industry groups that we deal with, we produced very detailed research, risk indices (which looked at the major risks that managers/board leaders thought were facing their businesses), and climate wasn't on the list. This has inevitably taken some time to march up the WEF risk rankings.
Looking beyond the risk list
COVID-19 has popped a bubble of risk naivety and was probably a risk naivety that as a society we have chosen to live in. But we have now realised that we are no longer in control of events. Society is now asking what is the next big risk that is going to come down the track and hurt us, and who is in charge of dealing with these issues?
From a climate perspective these are massive issues and we are now starting to see the jigsaw joining up around the world, we were on a phone call with the UN yesterday, they were launching a new model for banks to look at including climate exposure into credit models, and there was a representative of an Australian bank there who quoted some numbers which blew my mind:
In Australia the wildfires damaged 12.6 million hectares of property against an annual average of 300,000 hectares.
They released 434 million tonnes of CO2.
There were 11.3 million people with smoke related health issues relating to the wildfires.
1 billion animals were killed.
Regulators and investors have certainly arrived at a place where they see that climate is a systemic risk to the whole financial system and to society. Investors and regulators are leading the way of pushing an agenda of risk quantification and disclosure, and they are now taking the longer-term viewpoints of business viability, and asking businesses to make declarations around, are you going to be here and able to function over much longer periods of time. So, they are really rolling up their sleeves and getting on with the business of financing a sustainable future, and TCFD and ESG are becoming familiar acronyms, and particularly those who are out in the market seeking capital.
Tools from the insurance industry
In the insurance business, we are showing the way forward, as perhaps we have something that other people can draw from. Recently, we have had several near miss natural catastrophes experiences and our business has recognised the need to become far more resilient and to provide certainty to all of its stakeholders. So, what did we do? We placed a combination of climate science and risk modelling at the centre of our business models and we ended up producing a set of methods, set of metrics, to properly allocate capital and price the risk.
It has certainly built a resilient model. But, it is that basis of linking science and capital and policy together which has given us that set of insights which believe everybody else should perhaps take a look at. It has also produced a great box of tools for us which now has direct application for business that want to quantify climate risk and we are actually doing a lot of that now, we are taking the tools at the back of our business and putting them at the front of our business. So we can help businesses make sense of this existential problem and help quantify their exposures. Starting to help people pick the bones out of this problem and make more informed strategic decisions and to accurately declare these exposures to regulators, and the new pressure which is now here from the investment community.
I think at the core of it, it teaches us a fundamental thing about resilience. It teaches us that having to account for risk in terms of hard dollars on the balance sheet ensures a firm responsibility for managing that risk and this is definitely where the climate agenda is heading. TCFD (Taskforce for Climate related Financial Disclosure) provides that framework for disclosure and management of the issue and now is becoming the clear global standard.
With knowledge and modelling of the risk comes insights around what we should do more of and what we should stop doing. Again, I think we are seeing the regulatory community and investor community starting to push in this direction, stewarding their stakeholders in the direction of managing transition to a low carbon sustainable future, and we firmly believe that it will be those businesses that plan for this really will be those in the good seats when the business opportunities present themselves, and it is a whole new business opportunity out there, it's a very exciting time.
The importance of leading from the top
Boards have now the big risk issues back on the table, and the one thing I haven't spoken about in any detail is the new liabilities that board members will be facing for climate related damage that their businesses may or may not be found to have caused, and perhaps accuracies of declarations that they have made to investors around how green their business is – this is something that is developing and there is an enormous amount of action in the courts at the moment and this will manifest itself in issues for boards.
It is an event horizon and is a 'tragedy of the horizon' (Mark Carney), it is the horizon that people who are charge now perhaps shouldn't be too worried about well I think now that has changed and the regulatory environment will stop that happening. We need to be aware of this because it is not only a financial issue, it is around our stakeholders and consumers and the people who work for our businesses who are expecting to see this shift. On a positive note it is best to focus on quantifying, understanding the issue, get on side with investors, be a friend to employees and your consumers, and maximise the commercial opportunity that is presented by this new sustainable future.
Final Takeaways
Lord James Arbuthnot
At the end of my opening remarks I made the point about how to harness the power of the market to enhance resilience. That's an issue where I am not sure I have the answers. I would love to pursue with any of you who have any ideas as to how we might harness the power of the market to get people to make a profit out of resilience. So if you are interested in that, please could you let Andrew know so that you and I can pursue it offline after this.
Elisabeth Braw
What Willis Towers Watson are doing is exactly what needs to be happening – you are amongst the first to do it. I hope that others will continue along the lines of what you have started because the quadrats crisis management so far is too tactical and clearly doesn't work which is why we are having CEOs wondering what they are supposed to do and trying to make sense of it. But, with these sorts of conversations, it is a very useful first step – conversations not just involving representatives from one area but several areas, then we get a range of different perspectives and expertise. And before anything happens along the line of regular briefings by government officials or military-industry grey zone exercises, these sorts of discussions can play a very useful role.
Nick Dunlop
Let's get some frameworks in place around the climate issue, so my ask is that everybody should go back to their teams and ask what would it take to produce a TCFD return, and to enable them to make it happen.
---
© Copyright 2021 Willis Towers Watson.

All rights reserved: No part of this recording may be reproduced, stored in a retrieval system, or transmitted in any form or by any means, whether electronic, mechanical, photocopying, recording, or otherwise, without the written permission of Willis Towers Watson. This recording and all of the information material, data and contents contained herein are for general informational purposes only, are not presented for purposes of reliance, and do not constitute risk management advice, legal advice, tax advice, investment advice or any other form of professional advice. No action based on or in connection with anything contained in this recording should be taken without first obtaining specific advice from a suitably qualified professional.

Some information contained in this recording may be compiled from third party sources we consider to be reliable. However, we do not guarantee and are not responsible for the accuracy of such. This recording includes views provided by third parties. The statements and opinions made by those third parties are those of the relevant individuals and do not necessarily represent the views of Willis Towers Watson, its parent or sister companies, subsidiaries, affiliates, or its management. The inclusion of those third party views in this document does not, and is in no way intended to, represent the views of Willis Towers Watson on market practice, or any agreement by Willis Towers Watson regarding the same. Willis Towers Watson is not responsible for the accuracy or completeness of the third party views contained in this recording, and disclaims any responsibility or liability for the viewer's application of them to any analysis or other matter, or for any results or conclusions based upon, arising from or in connection with them, nor do these third party views guarantee, and should not be construed to guarantee, any particular result or outcome. Willis Towers Watson accepts no responsibility for the content or quality of the third-party views included in this recording. This transcript is a summary of the keynote of the session, agreed by all keynote speakers, and does not include the subsequent community discussion that took place in the event.