Our global network of aviation experts work with original equipment manufacturers (OEMs), component and primary manufacturers to consider all stages of the manufacturing process; from research development and design, through to testing, delivery and after sales.
We understand how the risk landscape may impact your operations, from regulatory complexity and geopolitical uncertainty to supply chain responsibility and advancements in technology.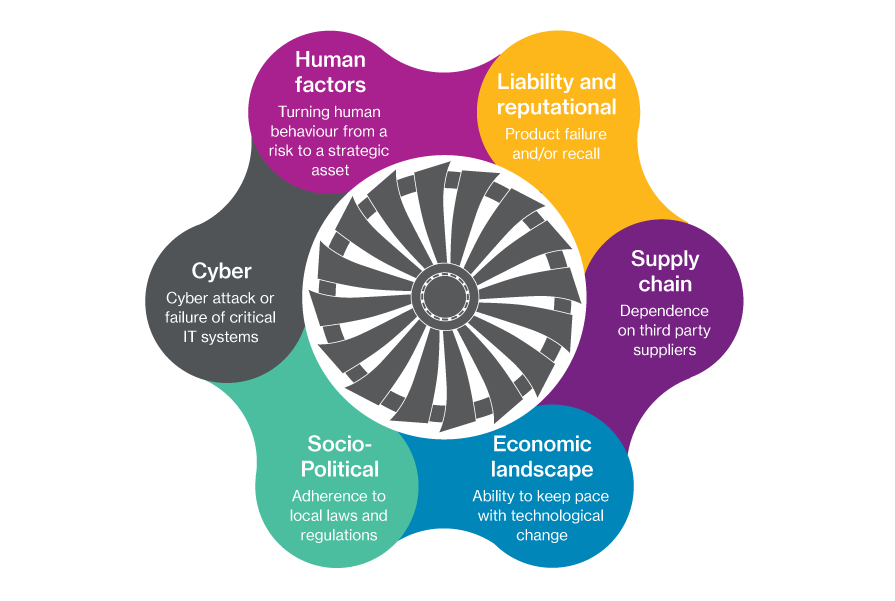 The changing face of risk
... throughout the manufacturing life cycle
By listening to your requirements up front, we're able to provide professional advice and support so that your team can make informed decisions helping you to manage your risk, reduce costs and drive growth.
Our service proposition reflects our commitment to be an industry leading insurance broker for aerospace OEMs and manufacturers:
Experienced service team
Global capabilities
Loss control services
Contractual expertise
Broking excellence
Market intelligence and long-standing insurer relationships
Client facing technology and IT risk management platforms
Reliable risk analytics
Data-driven insights
Client training courses
Tailored emergency reponse preparedness and business continuity
Exceptional claims handling:

Act as an advocate for our clients with insurers and third parties
Evaluate the reasonableness of reserves
Contribute to claims defense strategies
Support development of claims procedure manuals
Streamline claims notification procedures