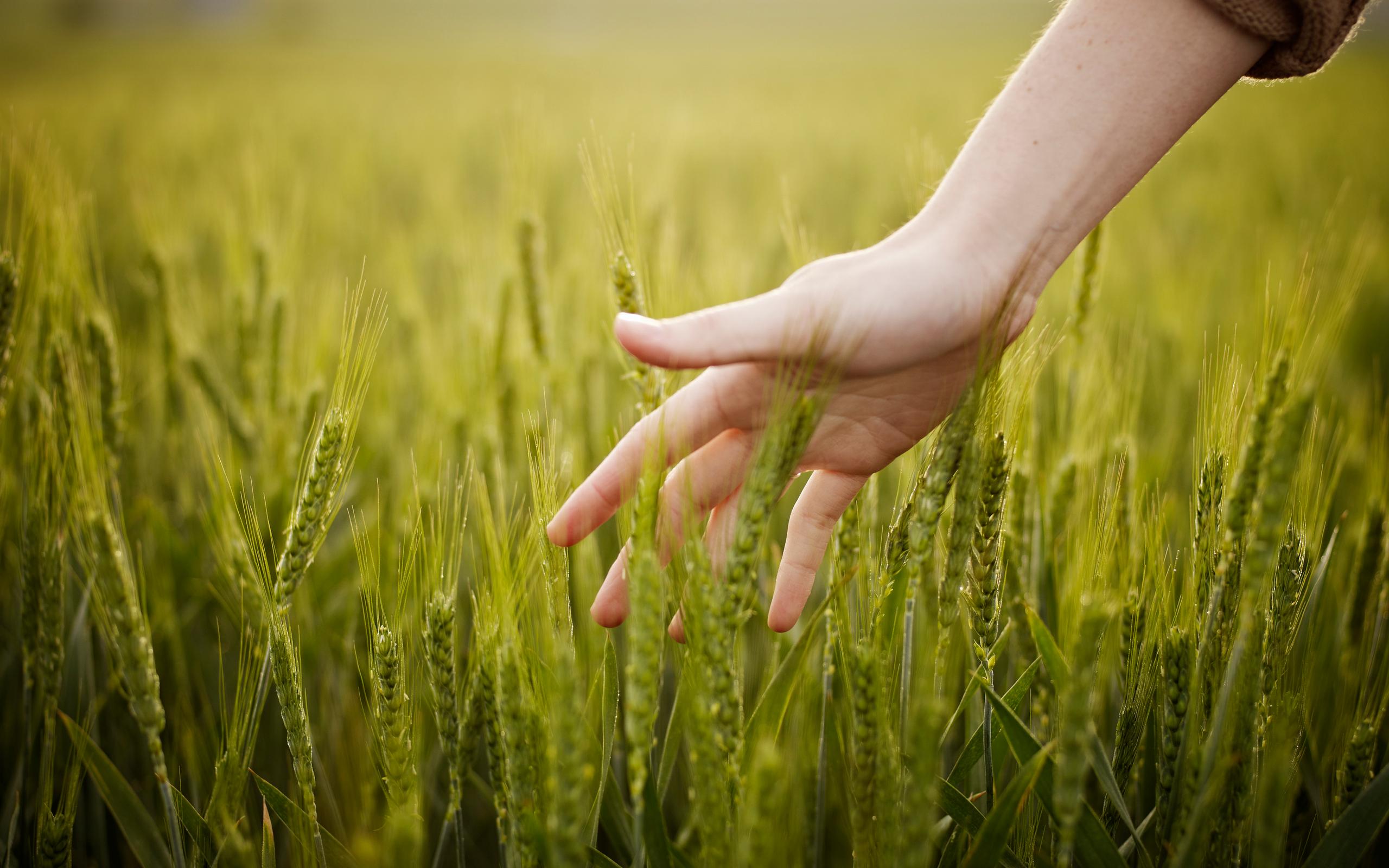 Following our recent webinar on 21 April, this insight talks through the impact of COVID-19 on employee mental health and wellbeing in the UK Retail and Leisure and Hospitality sector.
Social distancing measures mean many workplaces are changing. Whether your employees are working remotely, or they're taking new safety measures and precautions, the changes, disruption and isolation they're facing have potential to increase their stress levels.
The psychological impact of COVID-19
A paper published in The Lancet suggested that COVID-19 is likely to have major impacts on mental health now and into the future.1 It refers to the SARS outbreak in 2003 to show how rates of anxiety, depression, post-traumatic stress and suicide increased in the wake of that outbreak.
With the current pandemic causing even greater disruption, it seems likely that mental health will be profoundly impacted again.
The four key dimensions of wellbeing
There are four key dimensions of wellbeing: physical, emotional, financial and social. Social distancing is essential to protect our physical wellbeing, but it could potentially increase the risks in the other three areas.
There are four key dimensions of wellbeing: physical, emotional, financial and social.
Your employees may be feeling anxious about the virus itself, uncertain of what the future holds or worried about their financial security. This can all have an impact on their stress levels and mental health.
Mental wellbeing and change
Change is one of the six main workplace hazards that can cause or contribute to stress in your employees. Life for those working in the retail, leisure and hospitality sectors has changed significantly over the last month. Control is another hazard, a healthy position being employees have some control over how they do their work, yet employees have had much of their control taken away from them by the restrictions.
In response, you should focus on providing support to employees and building/maintaining strong relationships to help reduce stress in your employees.
The changing workplace
The diagram illustrates what might affect mental health and wellbeing in the work place
Your continuing responsibilities
Although the changes to the workplace may be outside your control, you still have a duty to take care of the health and safety of your employees while they're working for you. This includes their mental health.
The Management of Health and Safety at Work Regulations2 require you to carry out risk assessments to identify hazards and assess and control the risks in the workplace. This includes assessing for stress arising from the workplace.
The changing workplace
Your employees are likely to fall in to one of three groups: frontline workers, remote workers or furloughed staff. Each group will face different stresses and challenges.
Frontline workers
Risk of exposure
Employees that need to go into work are likely to feel increased fear and anxiety as their risk of exposure to the virus is greater. They may also be anxious or feel guilty about potentially passing the virus to their family.
Workers may experience additional stress and anxiety if they feel customers or colleagues are not following social distancing rules. As well as practical measures such as floor markings, consider how best to enable employees and customers to comply with a focus on changing behaviour rather than 'telling'.
Increased workload
Your employees may feel stressed if they face an increased workload because of heightened demand for certain goods and services. They may also be under pressure from staff shortages due to employees being ill with the virus, in high-risk categories, self-isolating or shielding.
Customer behaviour
Generally, the country has come together through this crisis, but tensions are high and there is also the risk of increased aggression towards staff. It's important to have procedures in place for managing any conflict and that employees are trained in these procedures.
Remote workers
Isolation
One of the most significant stressors caused by home working is isolation, which can contribute to anxiety, depression and also suicide. Maintaining contact and connection with remote workers is vitally important to good wellbeing.
New work environment
Workers may be facing challenges posed by their new work environment – the home. New working patterns, accessing IT remotely and the need to juggle work and home schooling, all have the potential to increase stress.
You can support your employees who are working at home by providing:
access to IT support
suitable equipment
ergonomic advice
guidelines on wellbeing
Furloughed staff
Job security concerns
Since furloughed staff aren't engaging in work, the health and safety risks are largely removed. These workers are more likely to face mental health issues related to worries about whether they'll have a job to come back to, or financial concerns.
Be clear about the furlough process
It's important to clearly communicate to your staff why they have been furloughed, and reassure them that it's not because of underperformance or business mismanagement. You should be as clear as you possibly can about the length of the furlough scheme.
Loss of structure
Having lost their routine and structure, furloughed employees may also experience a loss of purpose, which can contribute to poor mental health.
It's crucial that you look after the wellbeing of furloughed workers to ensure they feel valued and cared for in anticipation of them coming back to work.
These bullet point illustrate the different causes of stress for employees
Frontline
Fear/anxiety – virus exposure
Maintaining 2m social distance
Heightened demand/increased workload
Staff shortages through illness/self isolation
Customer behaviour
Remote
Fear/anxiety – virus exposure
Isolation
Work environment/patterns
Technology
Home situation
Furlough
Worries about job security
Isolation
Financial worries
Feel not valued
Losing sense of purpose
Supporting wellbeing through the pandemic
Support will vary
How you support your workers will depend on the type of workers you have. Any mental health plan you're putting together will need to reflect their needs and be shaped by their roles and responsibilities.
Level 1 - Prevention
Reduce risk of workplace stress at source:

Identify hazards
Assess the risks
Control the risks

HSE Management Standards
Action plan
Employee input
Level 2 - Early Intervention
Train managers to detect signs of deteriorating mental health and how to respond.
Utilise Mental Health First Aid networks/mobilise virtually.
Accessible training/self service tools to improve resilience, financial wellbeing etc.
Promote employee benefits e.g. EAP
Furloughed staff – Keep in touch
Level 3 - Recovery
What services are available to employees who require treatment and support with recovery?
Bereavement support
Prevention
Assess risks
Try to reduce workplace stress at the source. You can't take the threat of COVID-19 away, but you can reduce the risk of your employees contracting it by following the government guidelines3
Treat stress and mental health as you would the risk of physical injury. Carry out a risk assessment and develop an action plan that includes your control measures.
Engage employees in wellbeing initiatives
Health education and health promotion activities will also help your employees to stay physically and mentally fit and healthy through this pandemic.
Early intervention
The pandemic is likely to cause and exacerbate mental health issues, both in employees with underlying conditions and in those who have never previously thought about their mental health.
Educate to detect early signs
Train managers to detect signs of deteriorating mental health in their teams and how to respond. Put in place more formalised contact procedures for remote workers and check how people are feeling. Use video calling to foster communication so you can pick up on any non-verbal clues that an employee may be struggling.
Furloughed workers are unlikely to be checking their emails, so think of alternative ways to communicate with them to check on their wellbeing.
Mental health first aiders
If you have Mental Health First Aiders, make use of them. However, remember that they have basic first aid training that goes only as far as detecting signs of poor mental health, providing a listening ear and signposting to support. They're dealing with this situation themselves too which may impact their capacity to provide support to others. First Aiders also need support and reassurance and a reminder to stay within the boundaries of the first aid role.
Use existing services
Promote and encourage staff to use services available to them through their employee benefits providers. Provide tools and resources to help employees manage stress and identify when they might need additional help.
Recovery
Employees may need to access help from a trained professional, such as a doctor, therapist or counsellor. Make it clear what services are available to employees and how they can access them.
The future
When remote workers start to go back to the physical workplace, they'll undergo a further period of change and face new stressors. You should take time to plan how this process will go and be prepared to continually review how you support the mental health of your workforce. Ask yourself the question "How do I want my employees to remember me when all this is over?"
Disclaimer
Each applicable policy of insurance must be reviewed to determine the extent, if any, of coverage for COVID-19. Coverage may vary depending on the jurisdiction and circumstances. For global client programs it is critical to consider all local operations and how policies may or may not include COVID-19 coverage.
The information contained herein is not intended to constitute legal or other professional advice and should not be relied upon in lieu of consultation with your own legal and/or other professional advisors. Some of the information in this publication may be compiled by third party sources we consider to be reliable, however we do not guarantee and are not responsible for the accuracy of such information. We assume no duty in contract, tort, or otherwise in connection with this publication and expressly disclaim, to the fullest extent permitted by law, any liability in connection with this publication. Willis Towers Watson offers insurance-related services through its appropriately licensed entities in each jurisdiction in which it operates.
COVID-19 is a rapidly evolving situation and changes are occurring frequently. The information given in this publication is believed to be accurate at the date of publication shown at the top of this document. This information may have subsequently changed or have been superseded, and should not be relied upon to be accurate or suitable after this date.
Footnotes
1 https://www.thelancet.com/journals/lanpsy/article/PIIS2215-0366(20)30168-1/fulltext
2 http://www.legislation.gov.uk/uksi/1999/3242/contents/made
3 https://www.gov.uk/government/publications/guidance-to-employers-and-businesses-about-covid-19
Contact
---
Kelvyn Sampson
GB Industry Lead- Retail, Leisure and Hospitality
WTW
---