The COVID-19 pandemic has fundamentally changed the ability of people to work normally, companies to operate effectively, and markets to function efficiently. While companies in different geographies are impacted at different times and industries in different ways, a set of common characteristics and effective responses has emerged.
With a focus on retirement benefits, Willis Towers Watson has put together a Guidebook that identifies some key objectives and areas of focus for companies grappling with the current crisis. We also share with you a list of actions, from a retirement perspective, that companies can take now to adapt to the current reality and protect, preserve and create human capital value.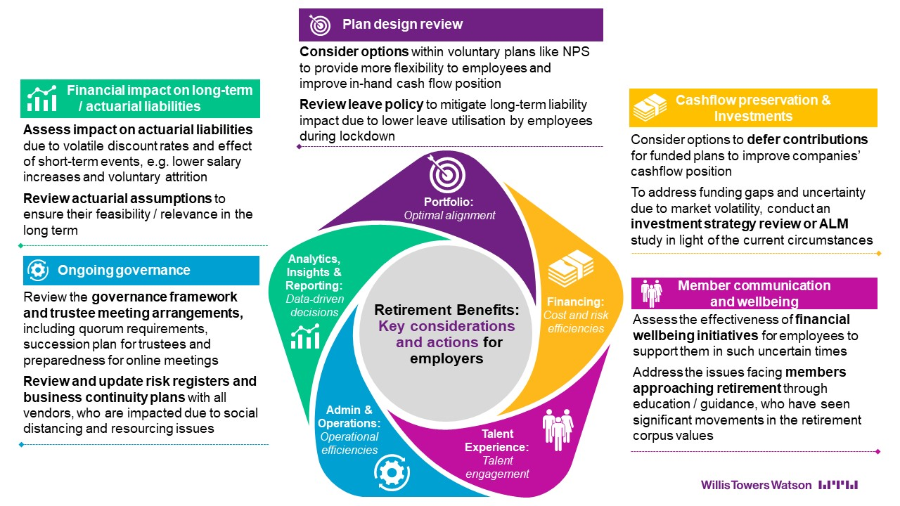 Retirement Benefits: Implications for employers in India due to COVID-19
Click here to download Executive Summary
Download the complete guidebook
As always, we are committed to providing clarity and confidence to you, our valued clients, for meeting this ever evolving challenge. To help you better understand and prepare for the people, risk and insurance implications for your organisation, our team of experts remain available to assist you.