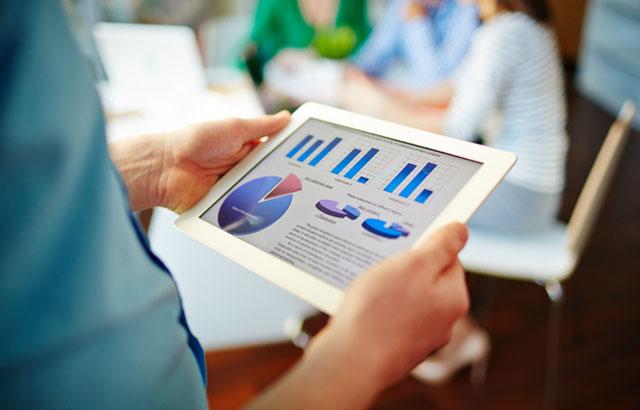 So how does professional basketball fit into this? Let me start there. As recent as seven or eight years ago, you would go to a professional basketball game, cheer on your team, and then go home. It was a simple event that maybe included the purchase of a hot dog or nachos. Nothing more, nothing less.
Fast forward to today and that single event has become an overwhelming interactive experience. It now includes an opening laser light show and video montage, spirit squads, multiple dance teams, fireworks, kiss cams, half-time entertainment, ongoing use of multimedia and music played during the game. Oh, and the key event is still just a basketball game.
HR can take a tip from professional basketball and make its Total Rewards communications more engaging. It can become an interactive experience and move away from a point-in-time single event. Here are three simple ways to change the game.
1. Provide inspiration
It's no longer good enough to report on what employees receive. In an era of diminishing attention spans, we need to give employees reasons to care. We need to motivate them to learn more. We can do that through strong, simple messaging and highly personalized content in a Total Rewards Portal. For example, highlight opportunities where employees can maximize the use of their Total Rewards programs and show them lost opportunities.
2. Focus on the future
By integrating real-time data with Total Rewards messages we can show a current view of each employee's Total Rewards program. It provides the structure that's needed to educate employees on their future Total Rewards opportunities.
With compensation programs we can give employees an immediate feel for their future earnings potential.
For wellness programs, we can shift the focus on the value of employees taking proactive care of themselves and give employees a consumer-grade view of how the organization supports their well-being.
And with career development opportunities, we can show what their future career path could look like and how they can get there.
3. Give decision-making support
Providing inspiration and focusing on the future are important. But giving access to decision making support tools is the key. Creating the right Total Rewards experience also means giving access to the right tools for employees to take action.
This could be in the form of providing personalized content to show them what could be gained if they took action. Or, it could be embedding custom decision support tools that help employees evaluate the different options of programs that they can choose from.
At a minimum, it should be single sign-on access to the transactional site where the employee records their change. This is the key to decision making support. When you combine targeted, personalized, engaging messaging with easy-to-use links to transactional systems, employees will take action.
In our Willis Towers Watson 2017 Emerging Trends in Health Care Survey, 96% of employers said they were making their employees' experience with benefits a priority.
Now is the time to make the shift in Total Rewards communications from "tell me what it means to me?" to an experience that drives behavior change and "shows me how I can best use all of my Total Rewards programs." While this may not be the equivalent of adding a laser light show and a dance team to a professional basketball game, it's certainly the right direction for HR to better engage today's workforce.
Author
---
Senior Director, Employee Experience
---